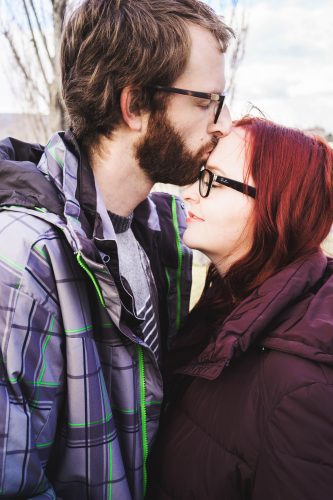 Last week K and I celebrated our 5 year anniversary; I still can't believe it's been that long. The last 5 years have been a whirlwind. We've been through four moves, numerous job changes, bought a house, bought 4 puppies, adopted our daughter, etc. We've grown more as a couple, and as individuals, than I ever thought we would, and I love the people we are becoming.
I'm not going to pretend it's all been easy, or even pleasant, but it's all definitely been worth it.
I could go on and on with mushiness, how much I love him, how happy I am, etc, but those that know us already know all of that, and we tell each other often. I'm grateful K has chosen to stick it out with me, and I'm excited to see what the future holds, and for many, many, many more years together.
Happy (late) anniversary babe!