Halloween! You guys, it's so much different with a 1 year old! A was a pineapple for Halloween, and she was the cutest pineapple ever. We bought her costume back in August, and I didn't have her try it on until October. When I did I couldn't stop laughing at how cute and plump she looked. She laughed right along with me. Then, we had to get some photos of her all dressed up.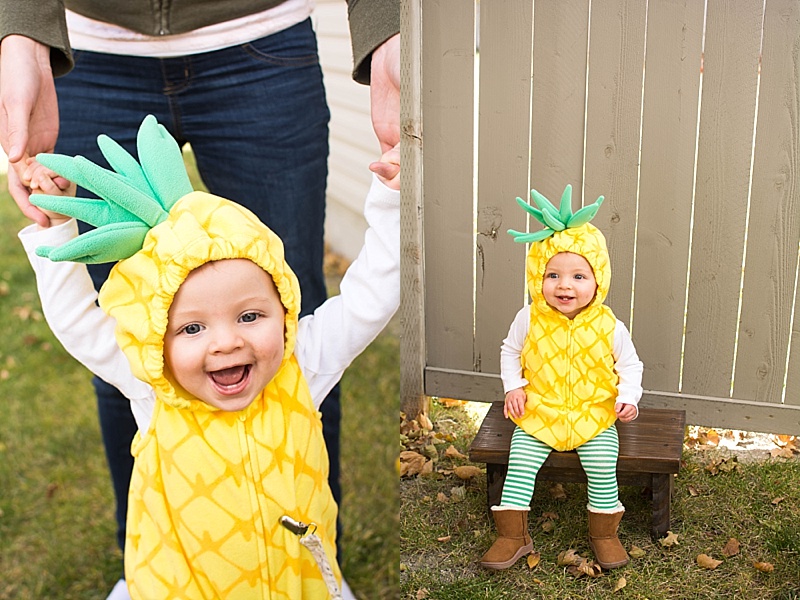 A is too young to understand the whole trick or treating aspect, so she is just helping us hand out candy dressed as a pineapple. We did put her in her costume to deliver the treats we made for our neighbors though. I can't wait until next year when she can actually be a bit excited about it, and hopefully can say "Trick or Treat!"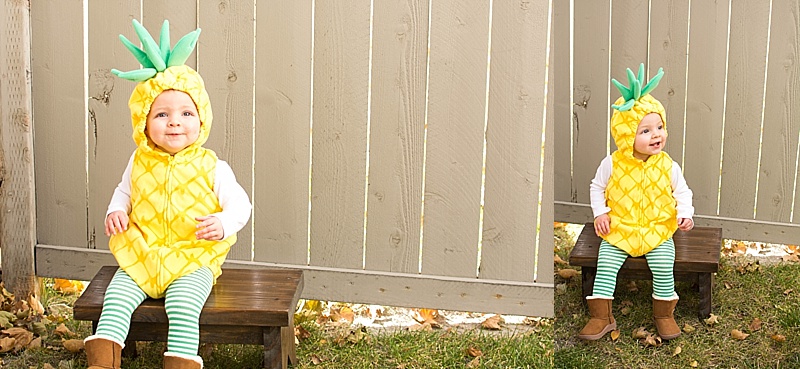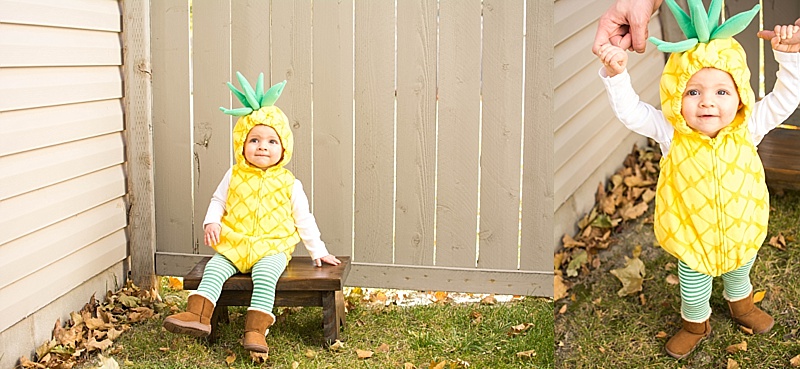 Holiday traditions are something we're still trying to sort out, but we're definitely starting some. We do some sort of treat for our neighbors. Last year it was Hocus Pocus S'mores Pops, and this year I was quite a bit less ambitious and we did Ghost Pretzels.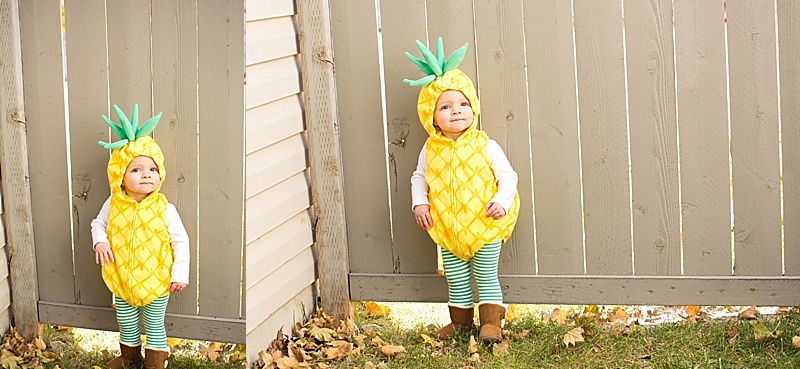 We also watch Hocus Pocus. I mean, it's Hocus Pocus, how could we not? I need to get my hands on a copy of Halloweentown too and make that part of our Halloween traditions. (I'd love to hear any Halloween movies or games you guys do too, so please share!)
Homemade cinnamon rolls also make an appearance, although they don't last long, haha. K grew up with a lot of traditions based around certain meals for holidays, while I didn't, so we're working on finding a happy medium.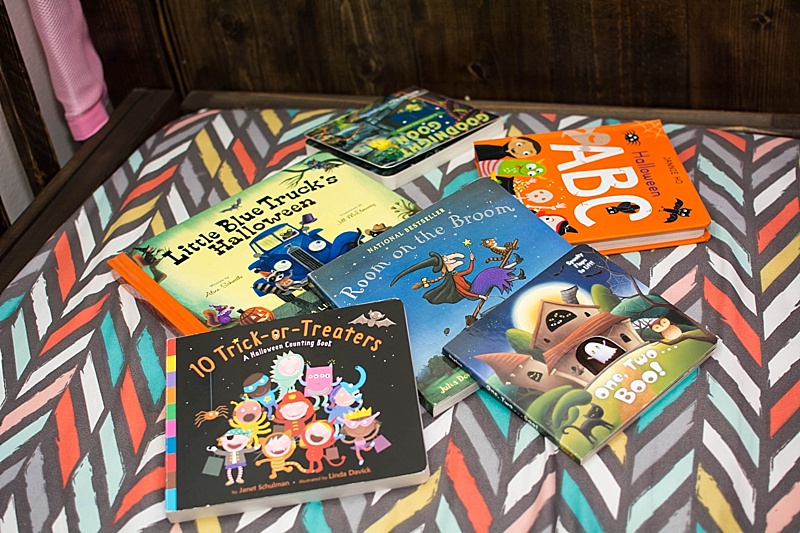 And, my favorite tradition is books! We have books for Halloween and for Christmas, and we put them away until October/December, then pull them out. A LOVES books, and gets so excited when we grab one to read. We never actually make it through because she wants to turn the pages much faster than we can read, but it's adorable. We love that she sees us reading and wants to read too – we are HUGE book worms.

Some of our favorite Halloween books, so far: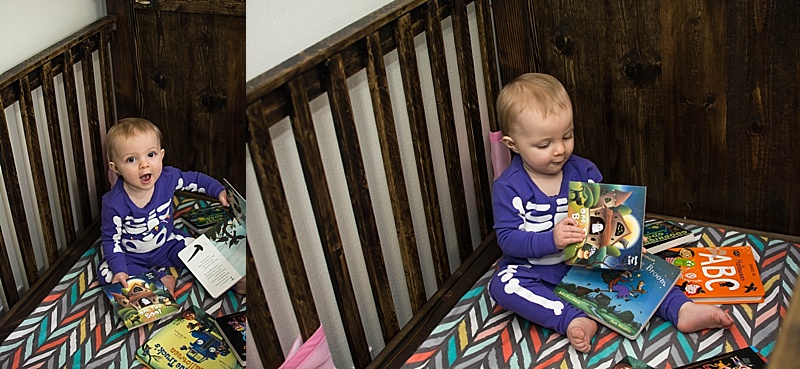 We will definitely get more as time goes on, as we pick up a few each year, but these are a good start. Storytime is definitely one of our favorites.