My neighbor and mom threw us this amazingly gorgeous Harry Potter themed baby shower! I am a HUGE Harry Potter fan, so this was absolutely perfect. I loved every single detail. More people showed up to support us than I ever even hoped for, and we were spoiled beyond belief. Our favorite part is that S, A's birth mom, and D, A's birth sister, were able to join us for A's baby shower!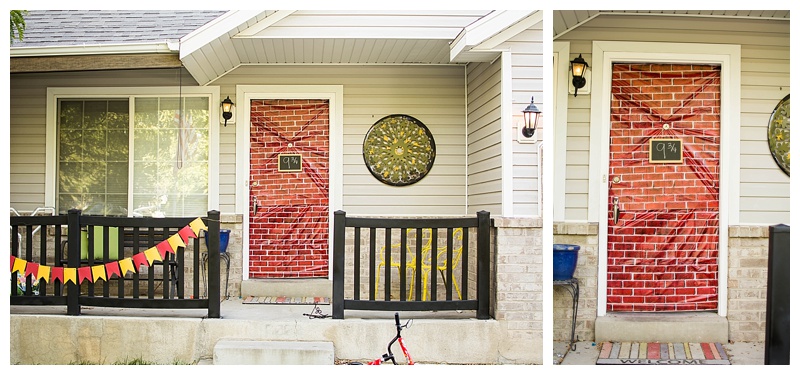 Our neighbor went ALL OUT on decorations. I walked up to her house and was just plain giddy, so excited to see the rest. It turned out so much better than I ever even imagined. It's also inspired me to try to throw a Harry Potter birthday party next year, totally copying my neighbor's decorating of course, as I'm not that cute.

Pre-shower, in her Harry Potter onesie, pants, and headband. K is so, so in love with his little girl, it's pretty much the cutest thing ever.

My neighbor had keys and envelopes with a Harry Potter seal hanging from the gift table. We came over the night before and helped her melt the wax and seal them – it was intense, and so cool!

She had flickering candle lights hanging over the buffet, along with little keys. The candles were inspired by the Great Hall. You guys, I was in HEAVEN.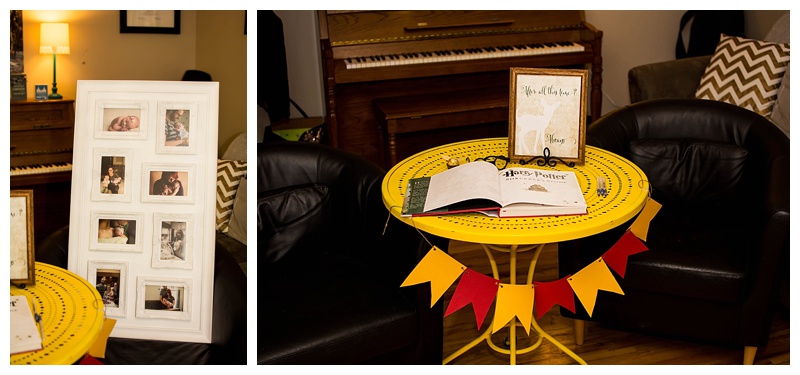 When you walked in her front door the first thing you saw was this sign in table. She used the first illustrated Harry Potter book as a guest book, and guests were able to sign in and leave notes for us and A. Then this adorable frame with photos of us with A, as well as her birth mom and sister with her.

I seriously could not get enough of these envelopes. She even used clear fishing line when hanging them so they looked like they were floating.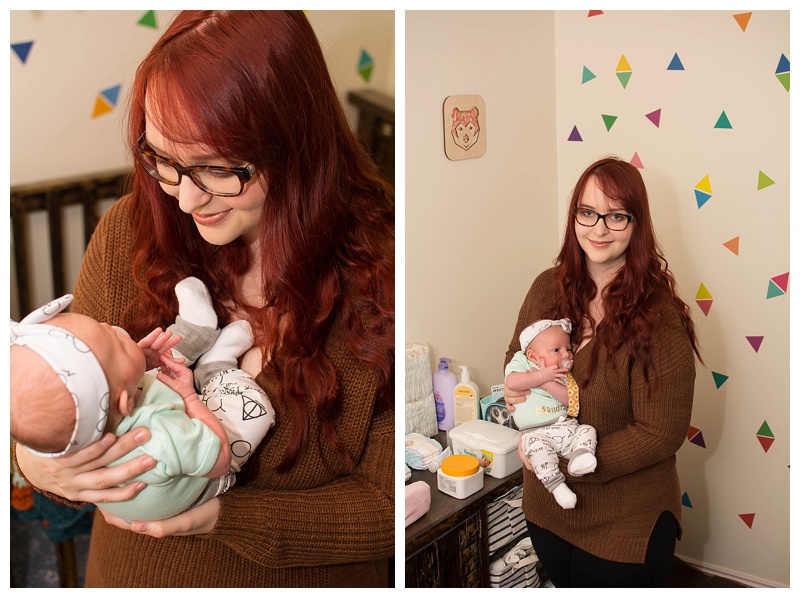 K snapped these of me with A before the shower. Look at her so adorably decked out in Harry Potter gear! I pretty much need a Harry Potter outfit for her for every day of the week!

We played this fun memory game at the shower, where you had 1 minute to look at what was on the tray, then you had to write down as many as you could remember. The person that remembered the most won, and they got the Unofficial Harry Potter Cookbook as their prize.

She got all of these adorable Harry Potter prints that were set up throughout her house, then after the shower gifted them to us. I'm so excited for us to have a Harry Potter wall (or room, if I get my way) in our house! These prints are so perfect for it.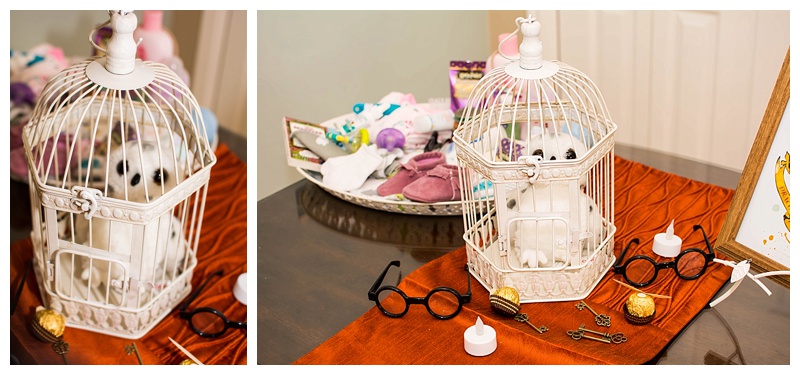 After the shower she gave A Hedwig from this cute birdcage she was in at the shower. We have Hedwig in A's crib, and I'm adamant that Hedwig be her favorite toy. It has to happen, I mean, it's Harry Potter….

Here she is in her Harry Potter outfit! Her onesie says "I speak fluent Mandrake". I seriously cannot get over how beautiful she is! And how quickly she's growing! She's at least 9 lbs now, and has those amazing chunky leg rolls!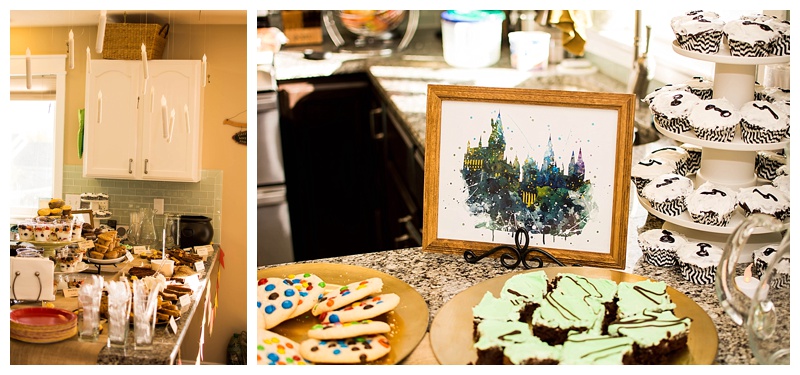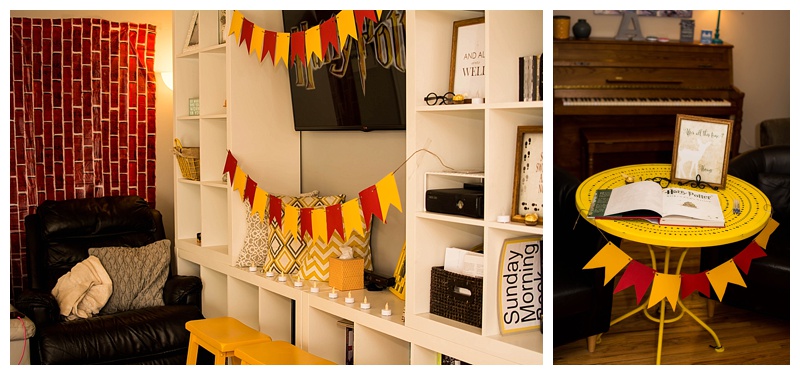 She came up with the cutest names for all of the food my mom and aunt's brought, all Harry Potter inspired, of course :]. Everything about the baby shower was perfect, and we're so grateful for everyone that helped, as well as everyone that came. We were showered with so much love, and it was amazing to see all of the support we have.