My dream is to one day run a rescue for dogs. Financially it's one of those dreams that will probably never become a reality, but until then, we've decided to open up our home to fosters. Not only do we get to help out other dogs, but ours learn better how to socialize, and we get to make a difference in that dog's life, and the life of their adoptive family, because we've taken care of, and loved their dog as our own, and helped them overcome some of their issues.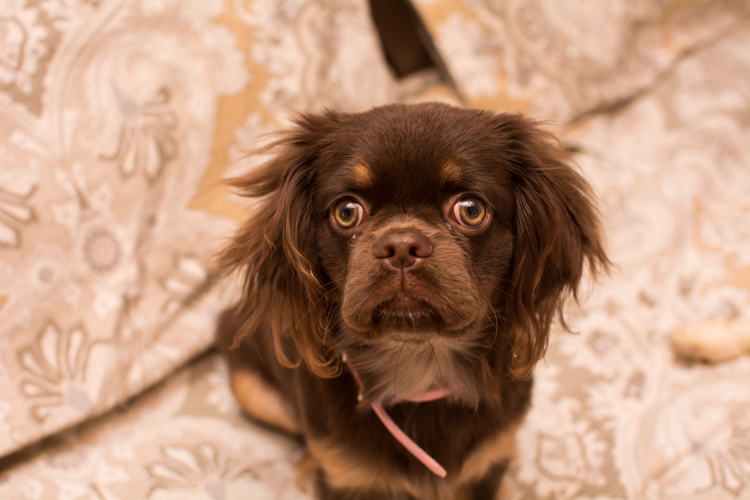 This little lady, Marlee, came to us this past week. She is 7 months old, and a whopping 13 lbs. and is a Cavalier mix. We are used to larger dogs, ours are Australian Heelers and Malamute Husky mixes, so to us, she is TINY. Don't let her size fool you, Marlee loves to play with other dogs, and can hold her own and set her own boundaries with them. You, of course, still need to watch her as she plays with them, because, well, she's tiny and could easily get hurt.
Marlee is working on mastering potty training, as well as leash manners, but she is already crate trained and knows how to sit and give kisses! She's a bit shy at first, but if you give her a few minutes she'll warm up to you, and smother you with kisses and puppy cuddles. Marlee LOVES to sleep with her humans, although she snores, badly. Like, she snores worse than K (the husband), but she's so tiny and adorable that we still let her sleep with us and deal with it.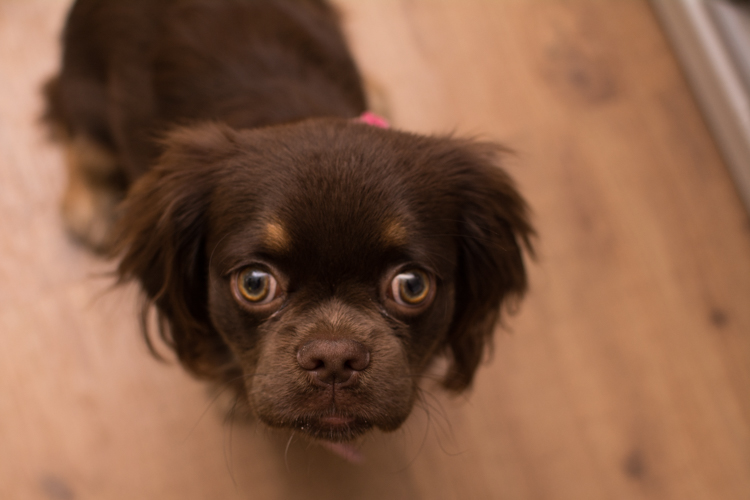 Marlee is working on sharing, and is a bit protective of toys and bones with other dogs, but she's learning quickly. She loves to play fetch, run outside, and just cuddle next to you and take a nap. She would do best in a house with a fenced yard, as she is very curious and always wants to go see everyone down the street. She could also benefit from a consistent routine to help her succeed with potty training and adjusting to a new home. Marlee is very playful and social, she'd love to have another furry friend in her new home, and does great with, and loves children.
One of my favorite things about her is that her face reminds me of the dog version of grumpy cat. But, once you get her to smile it's the best thing ever. She loves to greet you with her tail wagging, hopping around by your legs, and it's pretty much the best thing to come home to.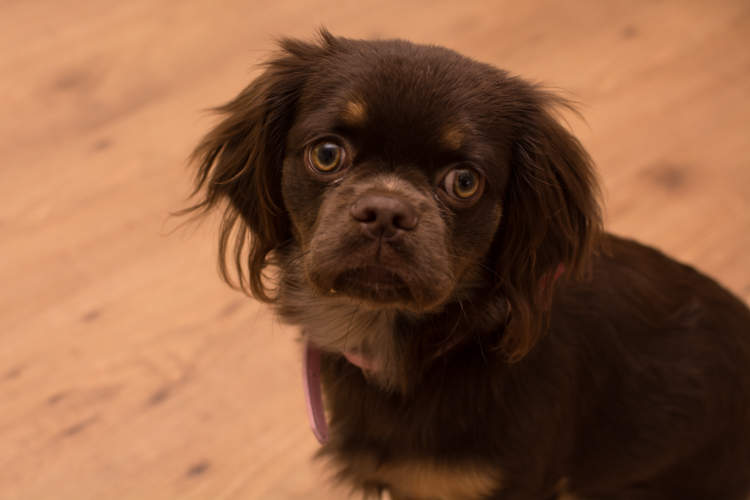 If you'd like to meet Marlee please go here to fill out an application. She is already spayed, micro chipped,  and up to date on all of her shots. Her adoption fee is $200, with $50 of that refundable upon proof of her completing an obedience training class.
If you do want to meet Marlee please be sure to bring your whole family, including any other pets to make sure they'll get along! Marlee is a very special lady, and we want to make sure she goes to the best home out there!