On May 12, 2016 we created our Facebook page about us hoping to adopt! We were and still are excited to share our adoption story all while keeping our family safe and protecting our privacy by using our initials of names. On June 1st 2016 one of the most amazing women we've ever met, S (our daughter, A's, birth mom), messaged us about adopting her child. She was 25 weeks and 1 day along, and from that day on time has been a mixture of flying by and standing still. We immediately started the process to work with Utah Adoption Specialists for our home study and other paperwork.
We kept in contact with S, and quickly grew to love her, and looked forward to having her and her baby in our family. Of course our emotions were everywhere, from ecstatic that she wanted us as the parents of her child, to terrified that she'd change her mind, but deep down we always felt like we were going to be parents to this little girl.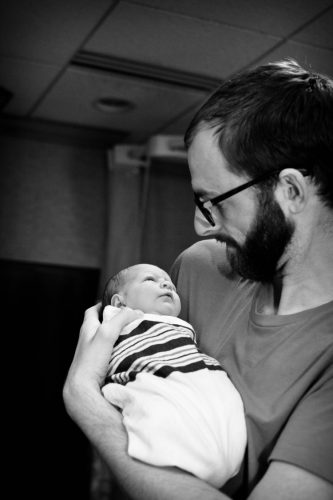 On September 1st we got the call letting us know that S was in labor, and that we should head up to the hospital. That was seriously one of the longest drives of our lives. When we got to the hospital S was having contractions, and walking in, seeing her in pain immediately had me in tears. S labored all night, and had our daughter, A at 6:29am. S was so kind to us; letting us be present for the birth of our daughter, letting K cut the chord, and already referring to us as A's mom and dad. After A was born and her chord was cut S held her for a little bit, then turned to me and asked if I wanted to hold my daughter. At this point I was crying so hard I could barely see, and as soon as she placed our daughter in my arms I started crying even harder.
I walked her over to the warmer for her to be measured, once she was measured and weighed the nurses wrapped A up and gave her back to S, and S then presented us with our daughter one more time, having us do skin on skin before she even had a chance.
Watching K cradling his baby girl in his arms was the sweetest thing I've ever seen. Seeing the love that S has for all of us caused so many emotions, each time I think about it I just start crying all over again. S is the most loving, selfless woman I've ever met, and is such a great example of love to both K and I. Throughout our hospital stay, before S had signed to have A become ours she'd bring A to our room, or invite us to hers, just so we could spend time with her.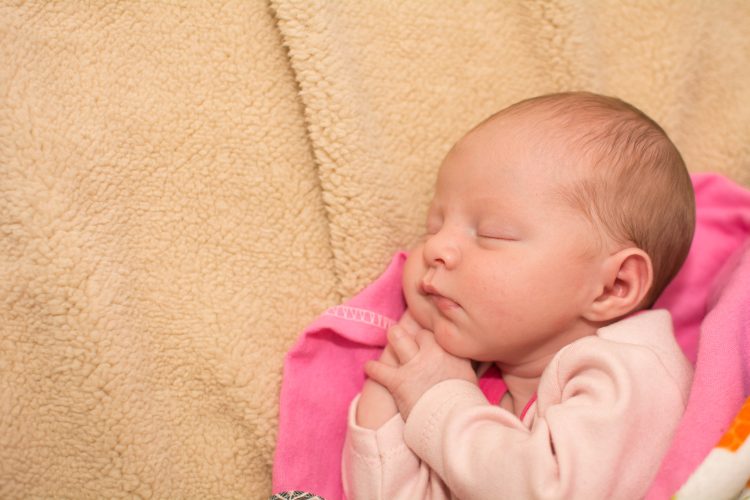 A has been home for about 2.5 weeks now, and we still can't believe this is real. She is the most amazing little girl, and we love her more than words can say. We're always sleep deprived, covered in puke, pee, or something, and usually wearing the clothes from the night before, but we couldn't be happier. K is a dad, I'm a mom, and we have our baby girl.
I love to sing, and there are a few songs that I sing enough A seems to recognize them, and will immediately calm down. Her Aunt even tried it out via Skype and I swear those songs are magic. She is so, so loved. Family is here a lot, my mom in particular. A is loved more than I ever could have hoped for, by us, our family and friends, and her birth mom. Her fur siblings are also warming up to her, and are the first ones to her when she starts to cry, softly nudging her with their noses to make sure she's ok.
Our adoption journey was insanely fast, sometimes it's still hard to believe that it's really happened. At the end of the day, when we are more sleep deprived than we've ever been, we are overwhelmed with emotions and just smile at each other as we get A ready for bed. We are so, so grateful to have her, and to be her parents.
Meet our daughter, A.