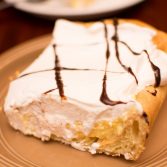 Eclair Torte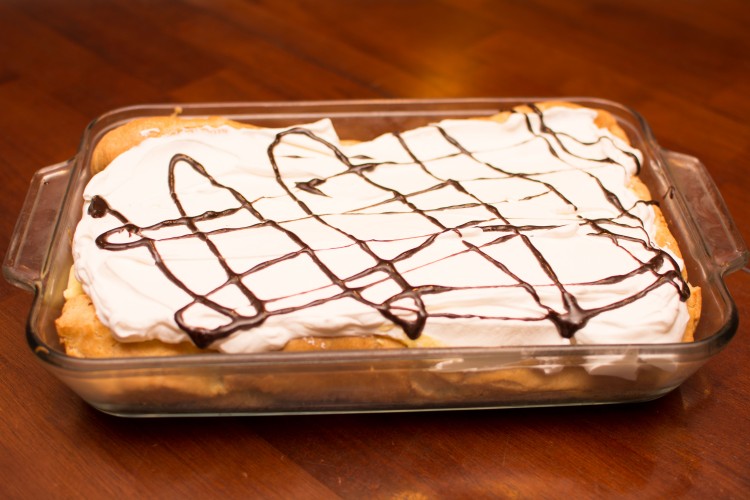 Eclair Torte was one of my favorite desserts growing up, and something I introduced K (the husband) to, after we were married. It has quickly become a favorite, and luckily it's very easy to make. Soo much easier than eclairs, and just as good!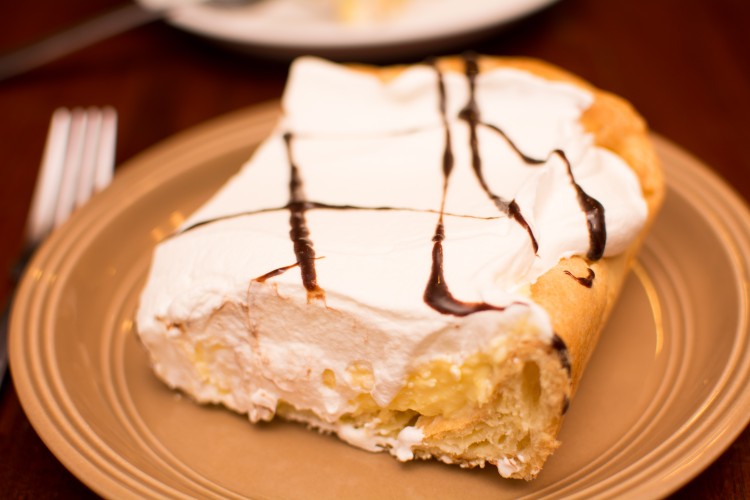 Ingredients
1 cup water
1/2 cup butter (no substitutes)
1/4 tsp. salt
1 cup flour
4 eggs
1 package cream cheese, softened
2 packages (3.4 oz) instant vanilla pudding
3 cups cold milk
1 carton (12 oz) cool whip
chocolate syrup
Instructions
1
In a saucepan over medium heat, bring water, butter, and salt to a boil. Add flour all at once; stir until a smooth ball forms. Remove from heat; let stand for 5 minutes. Add eggs, one at a time, beating well with a wooden spoon after each addition. Beat until smooth. Spread into a greased 9″ x 13″ baking dish. Bake at 400 degrees for 30-35 minutes or until puffed and golden brown. Cool completely on a wire rack.
2
In a mixing bowl, beat cream cheese, pudding mix and milk until smooth. Spread over puff; refrigerate for 20 minutes. Spread with cool whip, then refrigerate. Drizzle with chocolate syrup just before serving.
OurKindofWonderful