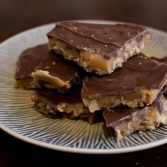 Toffee
K's family makes toffee each Christmas, and it's a tradition that he absolutely loves. We celebrated Christmas super early this year, around Thanksgiving, as my sister was in town, so come December we didn't really feel like it was Christmas. To help with that, I decided I would try my hand at making toffee, as it's something K loves. I ended up making it for neighbor gifts, and I forgot the vanilla in 2 batches, then remembered it for the last. It was a very, very long night, as I made all the batches the same night. But, we've learned that it's great with, or without vanilla!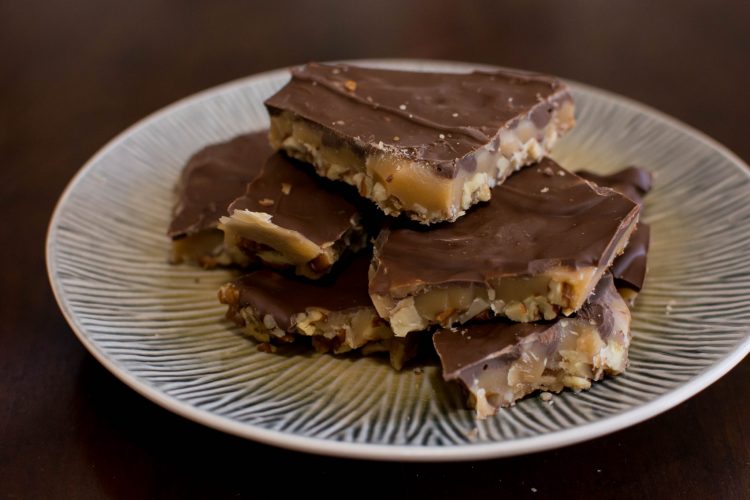 Ingredients
2 cups coarsely chopped pecans, or other nut of your choice
2 cups unsalted butter
2 cups granulated sugar
1 tsp. salt
2 tsp. vanilla extract
2 cups milk chocolate chips
Instructions
1
Spray a cookie sheet with non-stick spray, then line it with parchment paper.
2
Spread the chopped pecans (or other nut of your choosing) in a single layer on top of the parchment paper.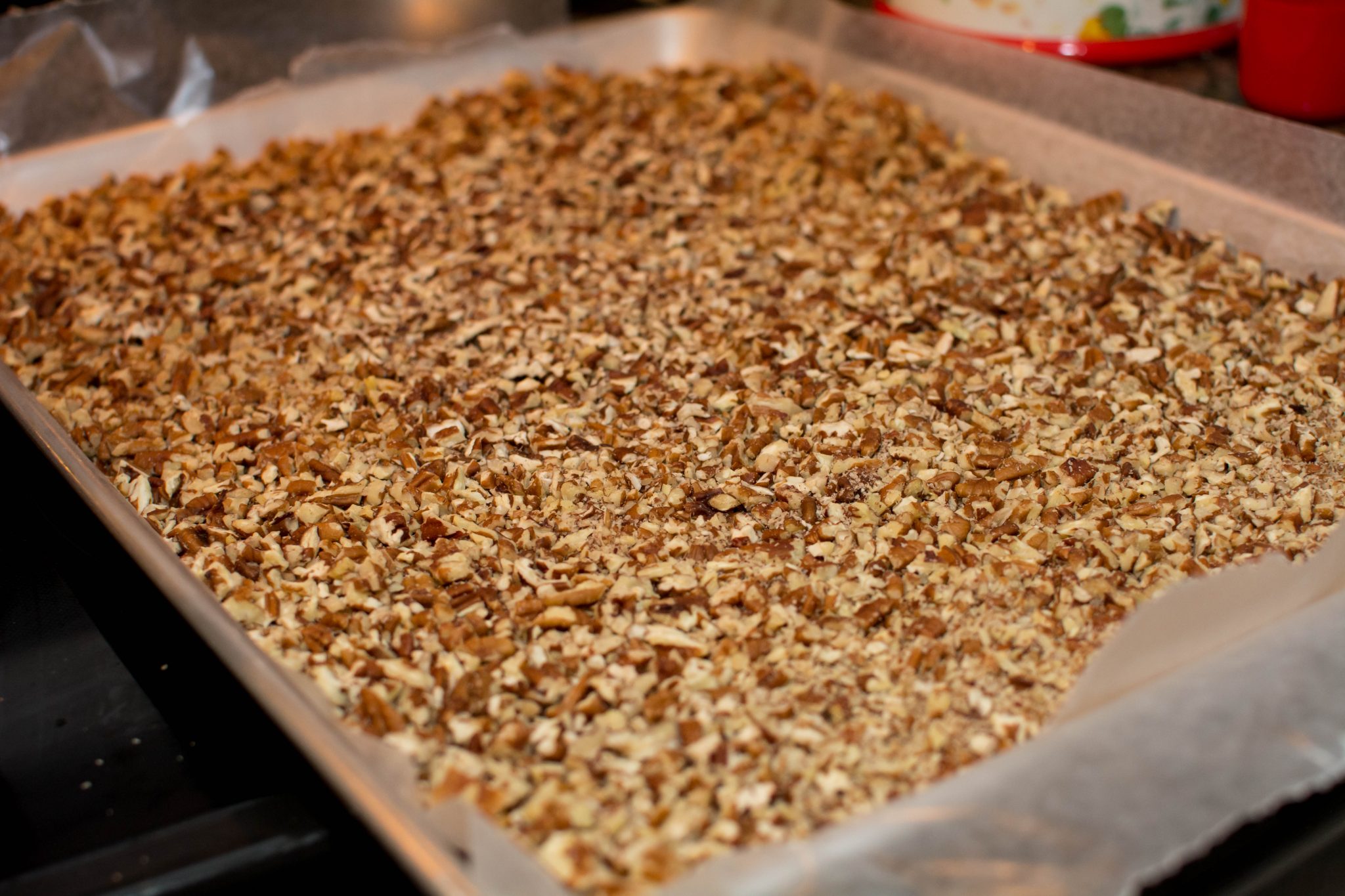 3
Grab a pot, then add the butter, sugar and salt. Bring the mixture to a boil over medium-low heat, being sure to stir frequently. You want to dissolve the sugar. Once the mixture is boiling continue to stir frequently until the candy has reached 290-300 degrees Fahrenheit, or it shows "hard crack" on a candy thermometer.
4
Once the candy has reached the correct temperate remove it from the heat and gently stir in the vanilla extract. It will bubble, that's normal, mix to combine.
5
Pour the mixture over the chopped pecans, let it sit for a minute or two, then sprinkle the chocolate chips over the top. Be sure to sprinkle them evenly.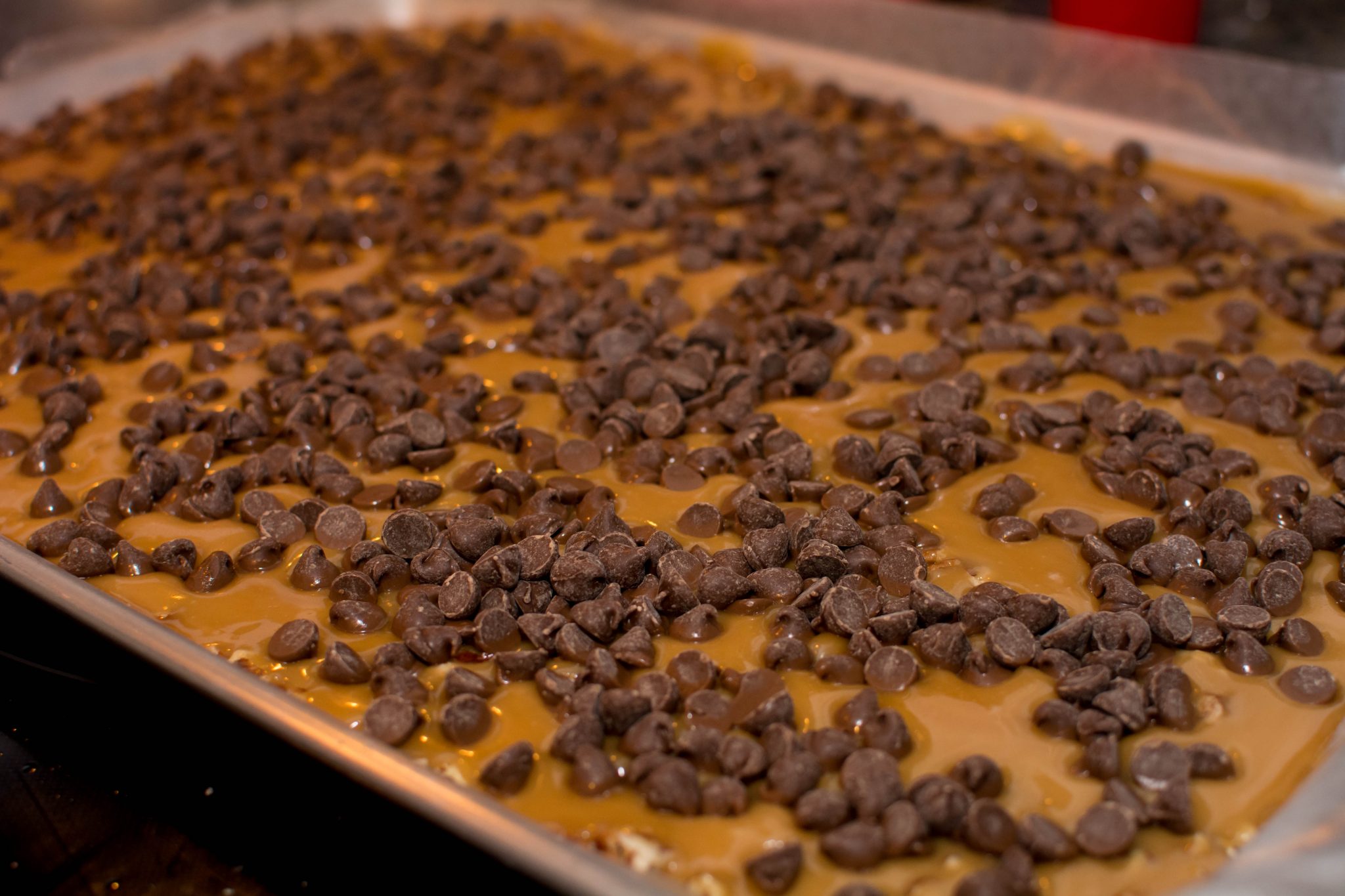 6
Cover with foil and let sit for about 5 minutes, until the chocolate has softened.
7
Remove the foil, and using a rubber spatula gently spread the melted chocolate chips into an even layer.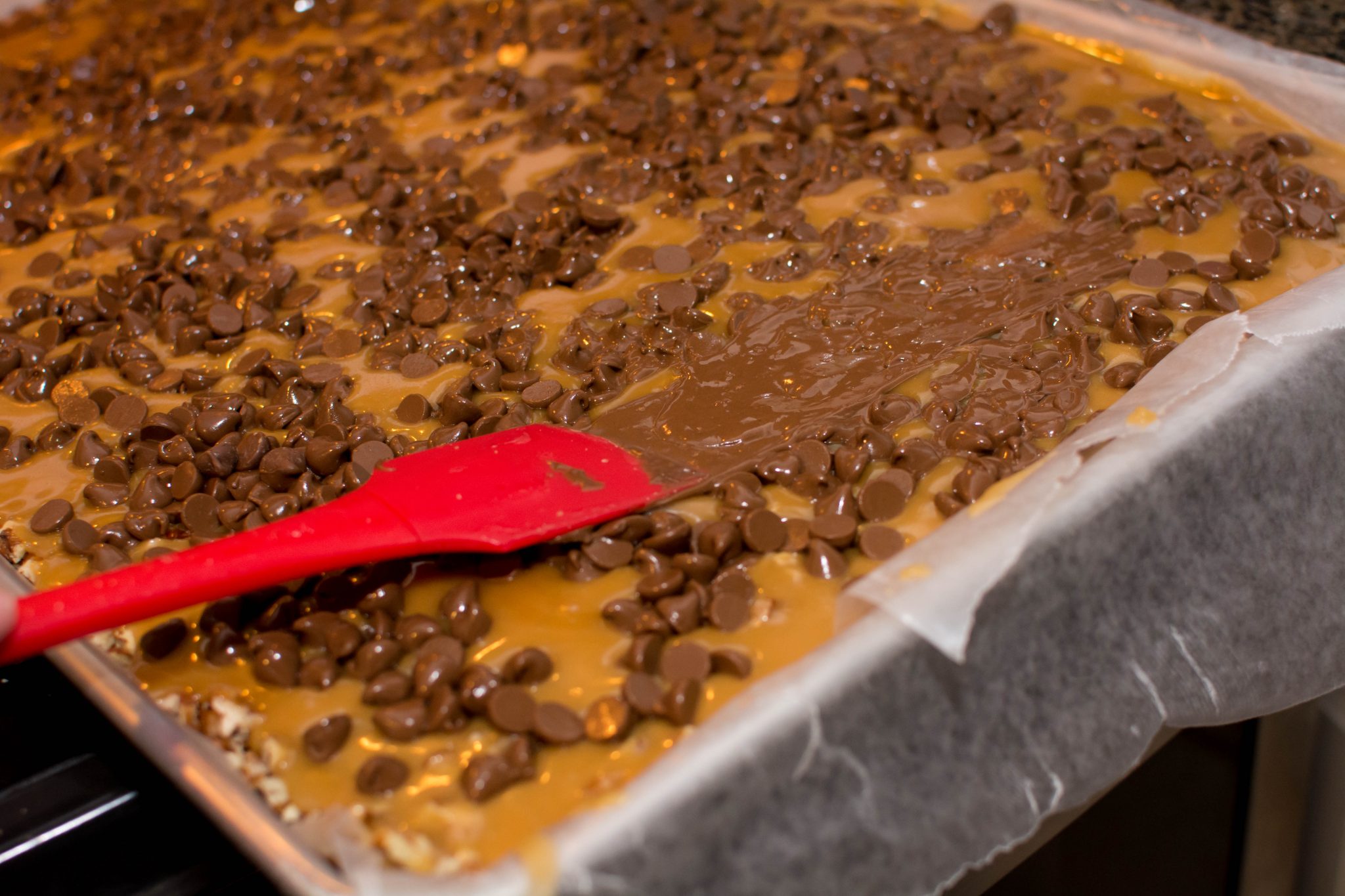 8
Place the toffee in the refrigerator to cool completely; at least 2 hours.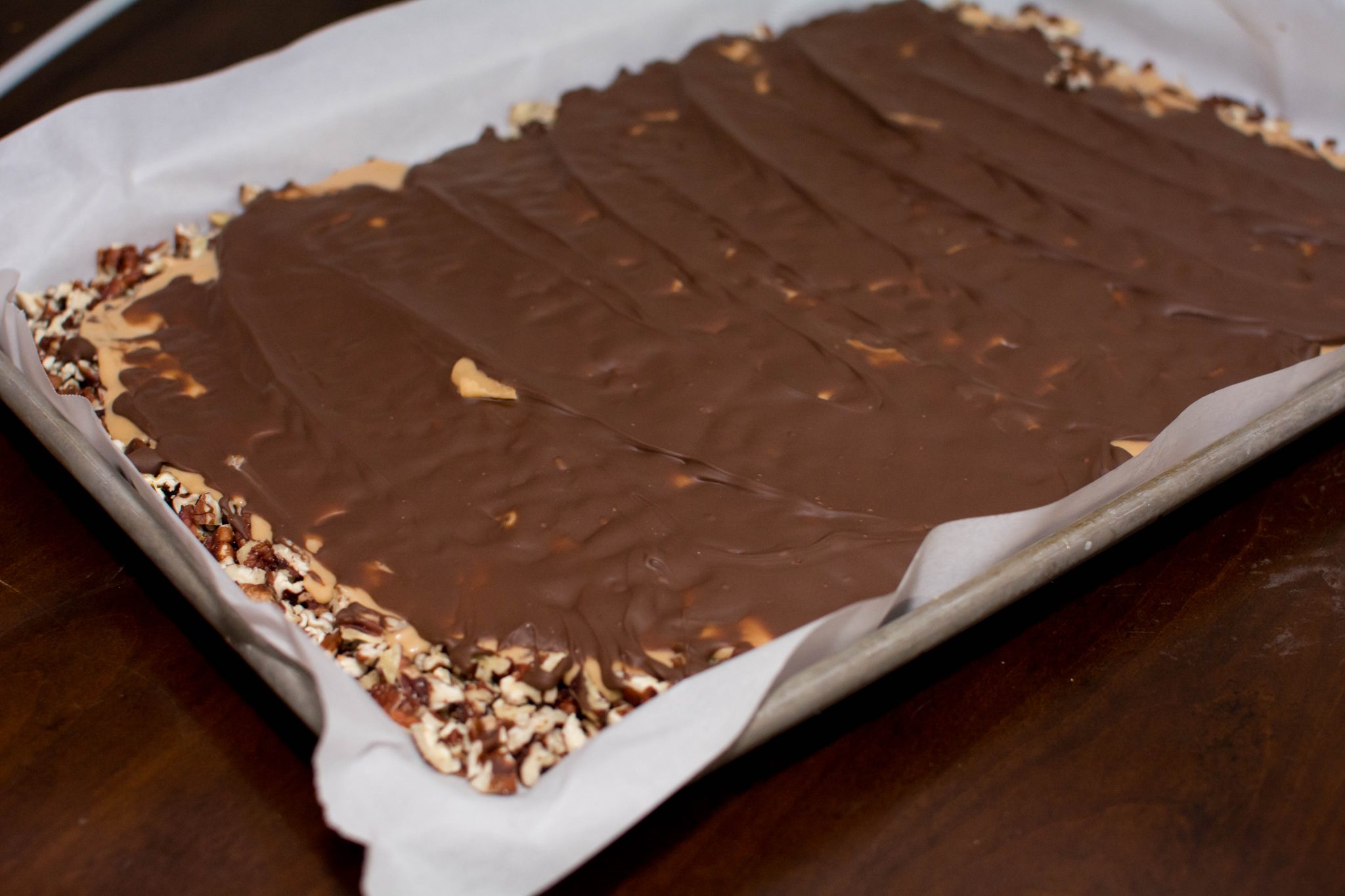 9
You can either life the toffee off the parchment paper and break with your hands, or you can remove it all, then put it on a cutting board and break it into smaller pieces with a knife. I just use my hands and break off pieces as I life it off the paper.
10
Store in a cool place in an air tight container.
OurKindofWonderful