A while ago I saw a friend post about a date box her and her husband got and loved, and I was intrigued. K and I mostly do at home date nights with our opposite schedules as well as 4 dogs and a baby, but sometimes planning them is a chore. Ok, most of the time planning them takes a back seat to everything else and instead we'll end up just watching a show in bed. That's where the date boxes come in.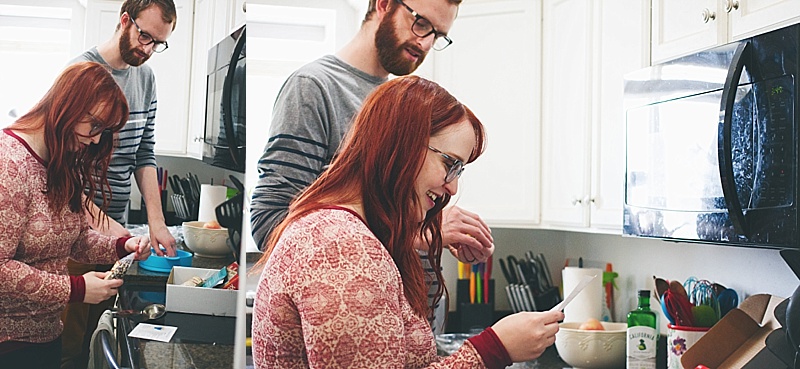 We actually get 2 date boxes a month, from two different companies. I did tons and tons of research and found at least half a dozen different options, and narrowed it down to two, and so far it's been great. This one was from Unbox Love (use my referral link to get a discount on your box!) Each date box comes with an activity, some sort of treat or treat making supplies, and connection cards. The connection cards are just things to talk about/ways to get to know each other more, which even after 5 years of marriage we've found helpful and fun.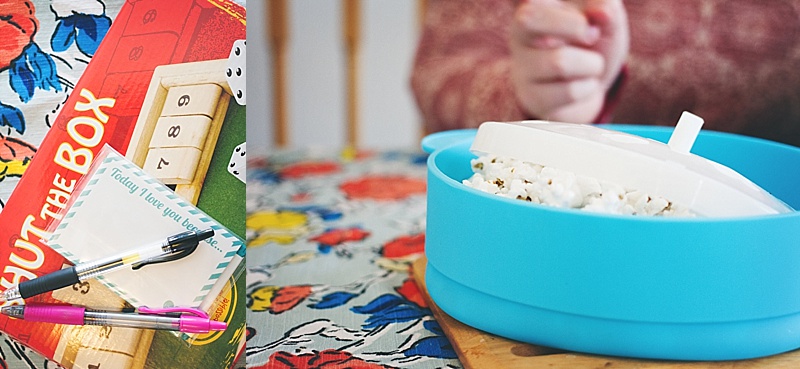 This box took us about a month to actually use because life got crazy, but when we finally did we were so excited to use the others that had come! I came with popcorn, a little microwave popcorn tupperware to make popcorn in, these Today I Love you Because cards, the Shut the Box game, and some conversation starters.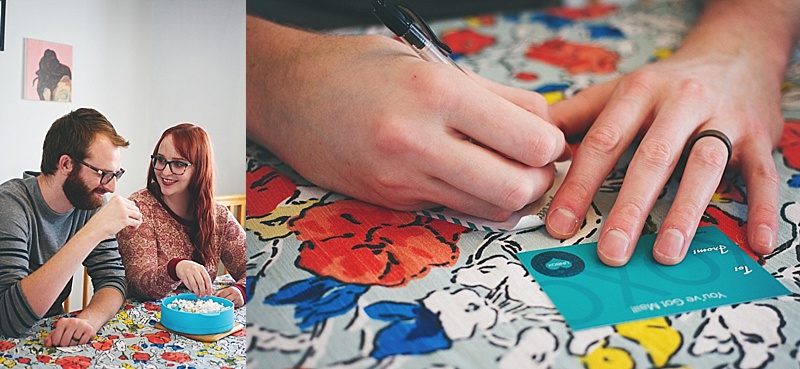 The thing to make popcorn in the microwave (I don't even know what it's called) is really cool. It also is super pliable, so it's so easy to store. It's also small enough that we don't overdue it on the popcorn, and can make a reasonable amount, rather than the way we usually do it, making like 2 bags because I insist I'm starving, then we eat half of one and throw the rest away.

The Today I love you because cards were perfect. It's already a thing I ask, when K tells me he loves me I ask, "why today?". It's kind of weird, but I love hearing why he appreciates me or what I did that stood out, and helps encourage me to do more of whatever he says. Plus, well, words of affirmation are already nice, and I do the same for him, telling him specific things I love about him each day.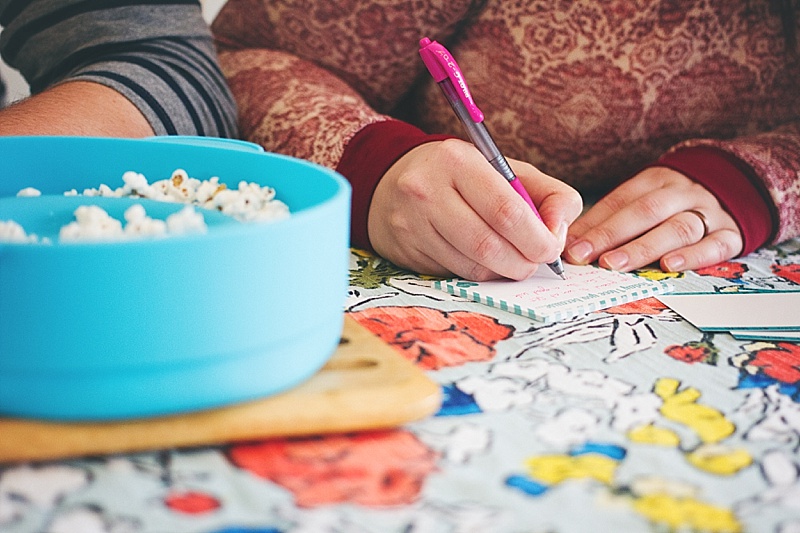 I'd never played the game before, but of course K had. Seriously, he LOVES games, so it's pretty rare to find one he's never played, or never heard of. I take it as a challenge each Christmas. Shut the Box is a game where you roll a pair of dice, then you knock down tiles equal to the amount rolled. The point is to have all of your numbers, 1-9, knocked over. If you can't knock yours over your turn is over, then the other player starts with fresh tiles and tries to knock all of theirs down. Whoever can "Shut the box", or close all the tiles, in one turn, wins.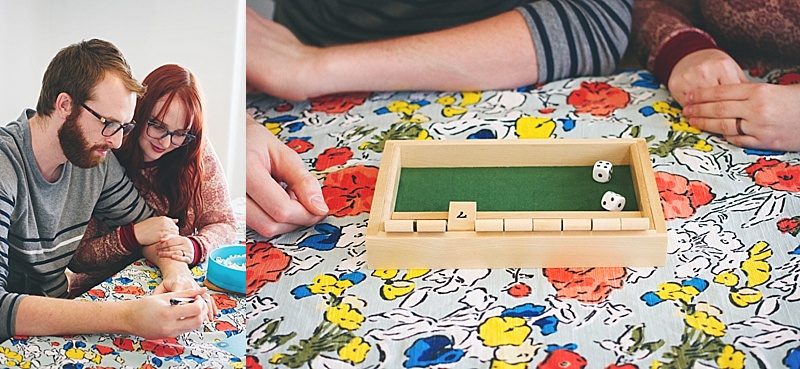 Each turn plays pretty quickly, so it's definitely not a game that takes all night like Risk, but it's fun and quick. You can purchase it HERE. But, what you should really do is just sign up for an Unbox Love subscription and get your own date night boxes each month!