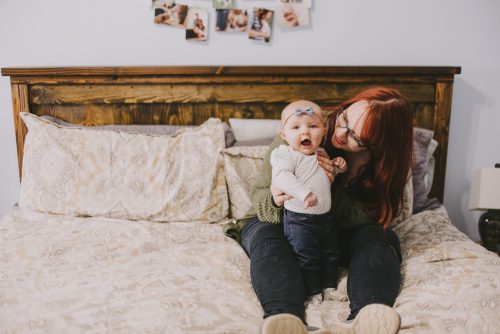 Meet Pax
-Momma to A, D, and T. A is little miss curious that likes to terrorize the dogs, D loves to be cuddled and never wants to be put down, and T is the chillest baby ever, full of arm flaps and smiles, as well as to 3 fur babies; Sharky, Padfoot, & Luna.
-Avid reader, with everything from Harry Potter (my favorite) to Michael Crichton, to Brandon Sanderson, to Margaret Atwood.
-Chef wannabe with a huge love for all things cranberry.
-Creative, I love working with my hands and making things – watercolors, drawing, crocheting, knitting, photography, I love and do it all.
-Techie, I test software for a living and love technology, teaching myself to code and taking classes to learn more, building WordPress sites, blogging, etc.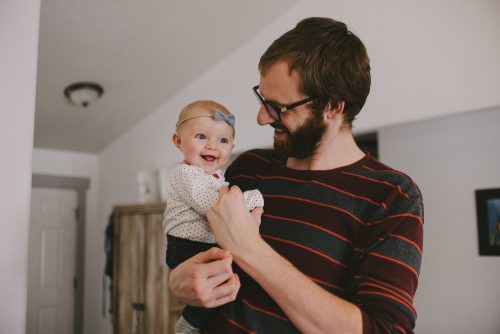 Meet K
-Gamer – not in the usual sense, I'm a board and card gamer. I love game nights and playing games with the wife. Excited for when A is old enough to join in.
-Wood working guru, I found a love for wood working when Pax asked for a new bed frame. I built it, and it's just taken off from there, building A's crib, changing table, raised planters, etc.
-English major, I love to read and have an appreciation for any genre, and would love to one day join the writing world and publish a book of my own.
-Gardener. I love taking care of our yard, planting a garden, I even enjoy weeding. We've planted 11 fruit trees since moving in, and have plans to build a greenhouse.
-Tech Enthusiast, I work in tech support for a cloud storage company. I love learning all I can about technology, and one day want to build my own computer, and maybe even run my own server.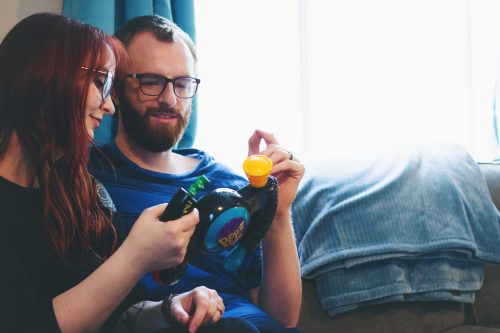 Meet Us
K (the husband) and I met at work, and neither of us was super impressed with the other. But, almost two years after me leaving that job we connected, and from our first date we were head over heels for each other. Easily the best date I'd ever been on, and we got married.
5 years later, 4 moves, and finally a home of our own. We added 4 fur babies to our little family the end of April 2015, and life has been better, and tougher than it's ever been. We adopted our children in 2016 and 2017 and life has never been sweeter. We're learning to become DIY-ers, more by necessity than choice. Now we're just working on making every day our kind of wonderful.