Bedtime stories are honestly one of my favorite parts of the day with A. K is usually at work when I put A to bed, so it's just her and me. If I can get her to stay out of her milk coma long enough for stories we read 2-3 while snuggled up in bed.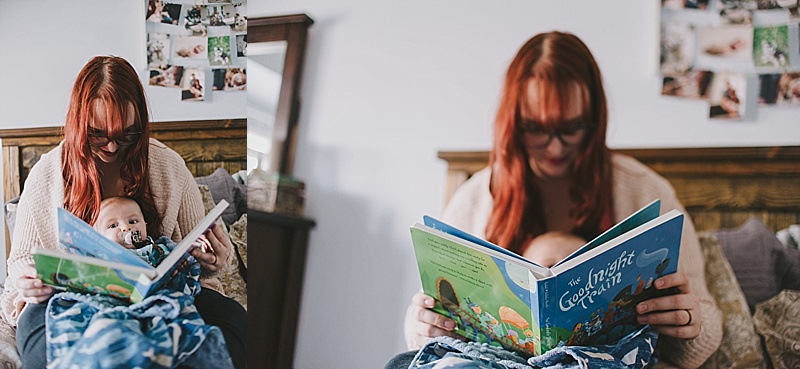 I've never liked reading out loud, or been one to get into it, do voices, any of that. Boy, has being a mom changed me. Some nights my voice is going hoarse from the voices I attempted during story time, but it's worth it for her giggles, and gazing up at me smiling. She's gotten to the point that she grabs for the books, so I have her help me turn the pages, and try to read fast enough that I finish before she turns the page again, haha.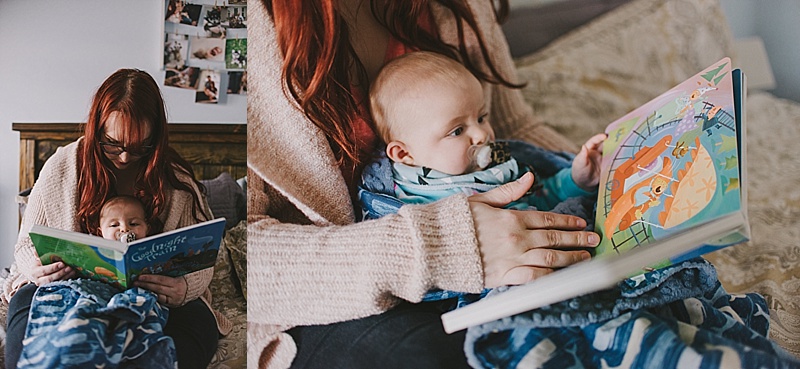 This little lady has me wrapped around her little fingers already, K and the dogs too. Some evenings we'll do bedtimes stories on the couch so the dogs can join us, and they love when she laughs and flails her arms, coming up, tails wagging, to say hello. This really is Our Kind of Wonderful.