This peacock eyeshadow look uses the Jaclyn Hill palette, which I'm currently obsessed with. The colors are absolutely gorgeous, they blend so well, and are crazy vibrant. If you don't own this palette you really should purchase it – I can pretty much guarantee you won't regret it.


First you'll want to grab your Urban Decay Eyeshadow Primer and prime your eyes. I just do a little dab on each eye, and then I pat it in with my finger. You want your primer to dry before you start your eyeshadow. I tend to put a bit of my powder for my face on my primer to help it dry completely.

Once it's dry, you'll want to grab your palette and start with your base color, silk cream. You'll want to use a blending brush to apply your base layer, and blend it well over your eyelid and a bit above it.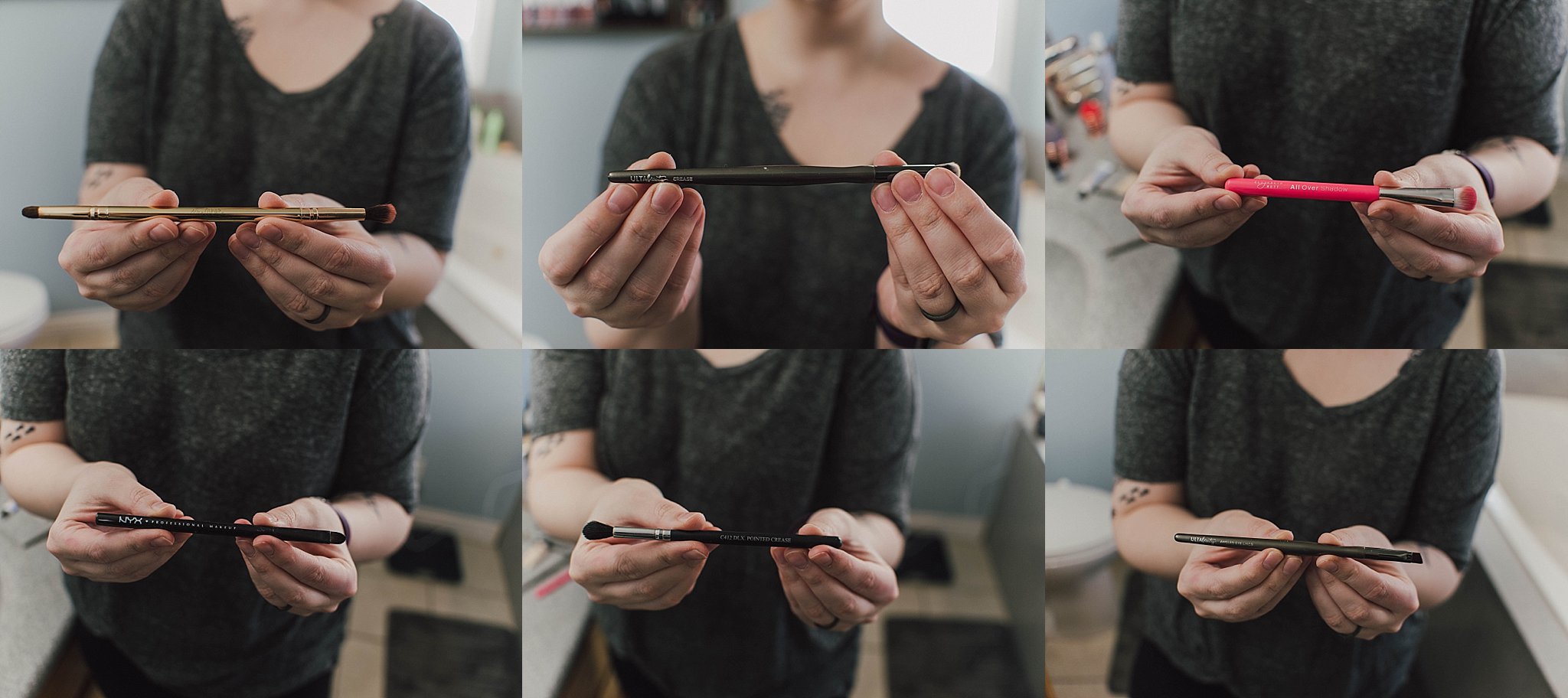 I used at least 6 different brushes for this look, because I don't like to take the time to wash my brushes mid look. You can see all of the ones I used above, and some I have two of and used them both.
Next, you want to grab your Jacz shade, and put that on your crease only, blending well.



Next you want to grab your Enchanted color, and a crease brush. You'll put this in the outer corner of your eye and blend up into your crease a bit. I blend in only, as I don't want the colors coming out further from my eye.


Now, grab your Hunts shade and blend it into your crease. You want to be sure to lend well, as we want the colors to mesh, and turn those beautiful shades of brown and almost dark purple as the colors mix.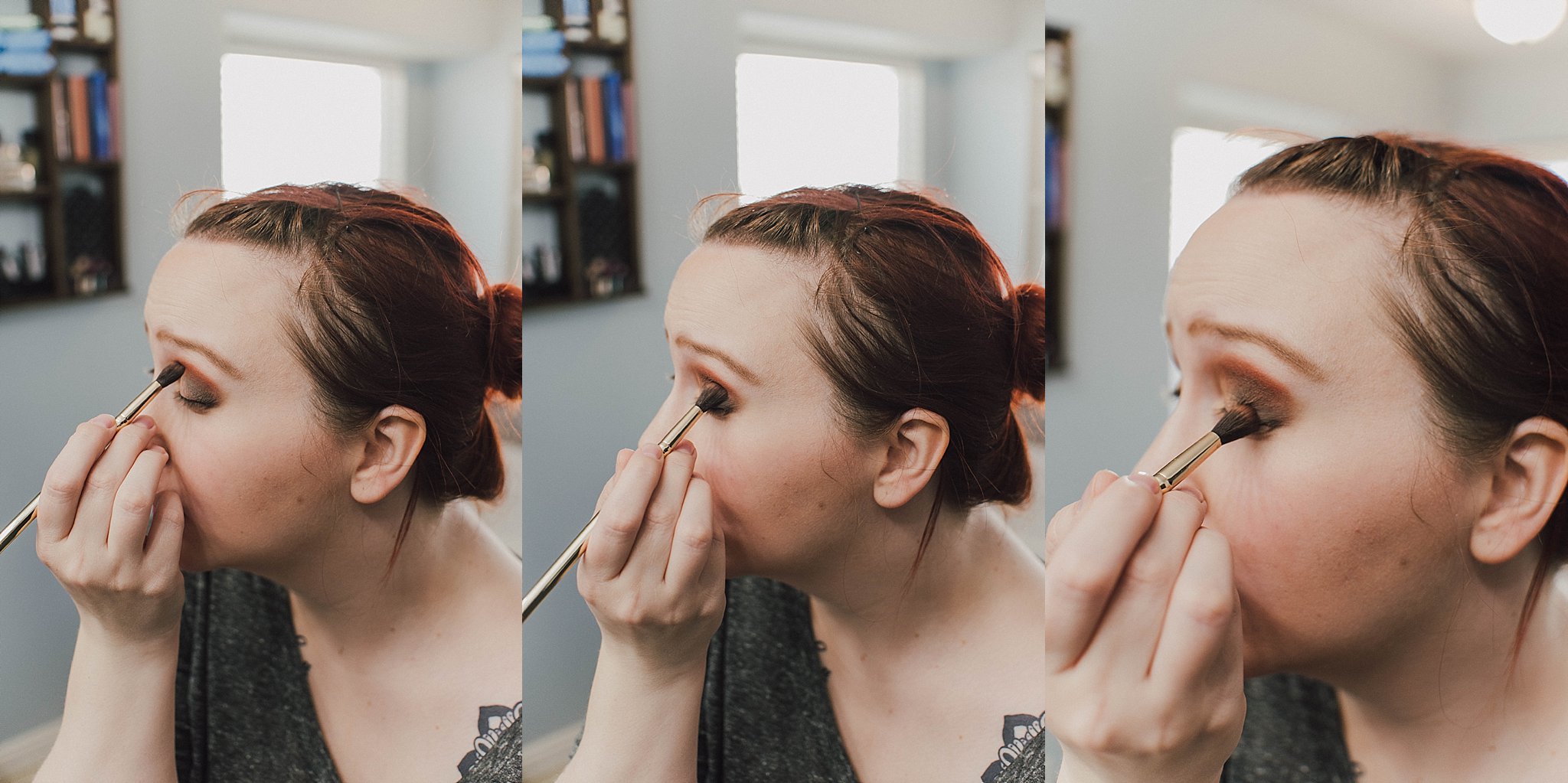 Next, we are preparing for some bright colors, so we are going to grab some concealer, and a slim but firm brush, I used this NYX brush. You'll want to put a bit of concealer on your hand, then use the brush to apply it to your eye.


You are not putting the concealer all over, but are applying it to your eyelid, starting at the inner corner, and slowly working out toward the dark colors you have at the edge of your eye. You don't want to fully cover these corners, as you want the contrast. Then, let the concealer dry.


Now, using another crease brush you want to apply Jada over the concealer, and you want to blend it into the crease of your eye.



You want to take Enchanted again, and using your crease brush you want to touch it up, and blend it into Jada a little at the outer corner of your eye.

Now, you're going to take Diva, and apply this to the outer corner of your eye, and blend it in. This blends Enchanted, which you applied earlier, and Jada, which you just applied together, helping those colors transition even better.
Next, you will use Pool Party. I used the NYX brush again, and apply Pool party over my eyelid.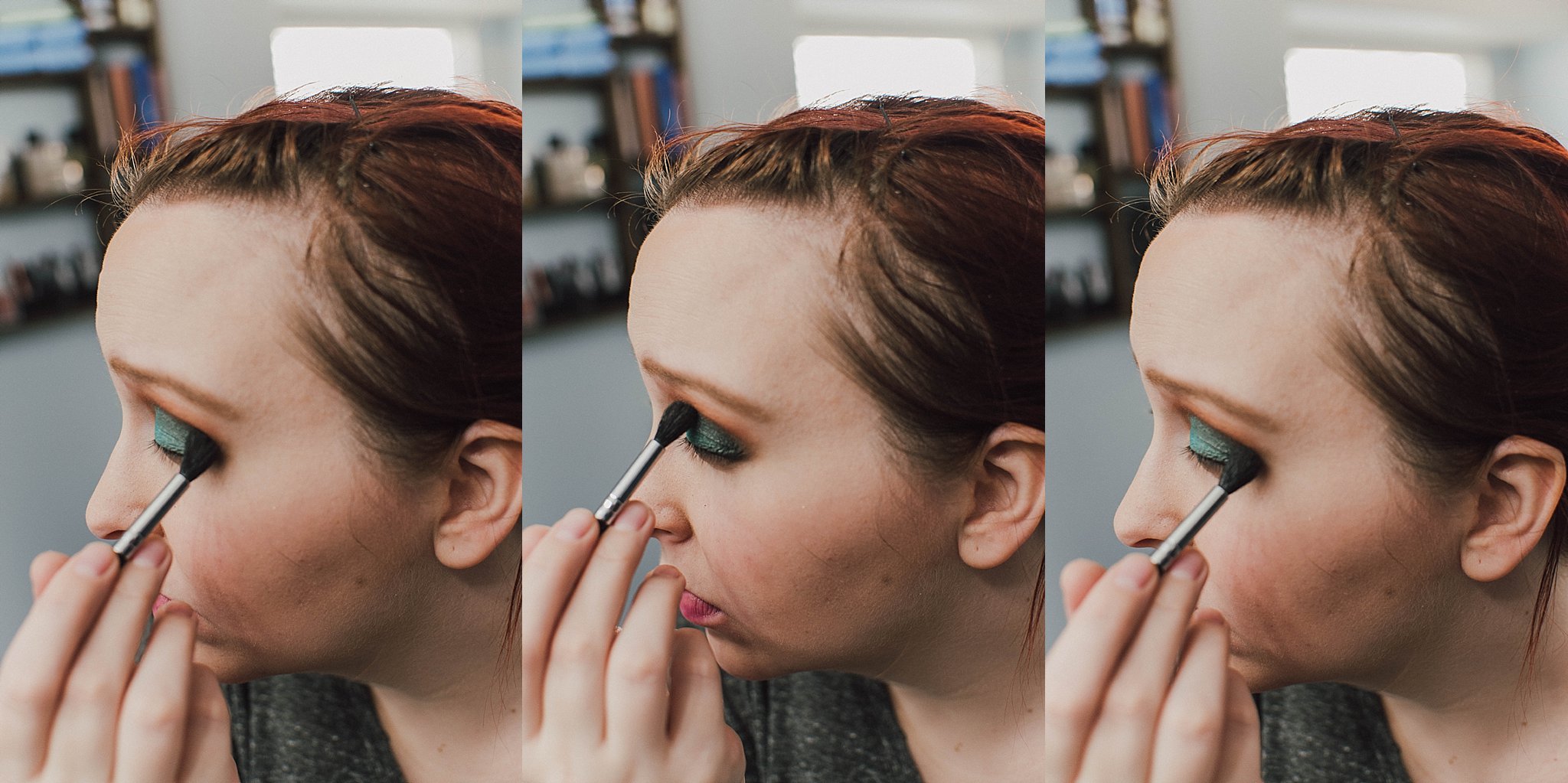 Then, I take a blending brush and go over my crease, blending it all together. Do this slowly, and blend up and in so you don't have droopy makeup coming out of your eye.
Then, I do my eyeliner. I prefer a liquid eyeliner, and I use Limelight's Perfect Eyeliner Pen. I've tried pencils before, but they don't stay sharp enough, or make a fine enough line for what I want. I start at the inner eye and work my way out, going slowly. Once I reach the outside of my eye I do another quick pass to make sure it's the thickness I want, then I draw a line out from my outer lid, and make the bottom of a wing. I then make another line for the top of the wing, and fill it in and blending with the eyeliner I've already applied.


Then, it's time for the glitter! I use this NYX Glitter Primer and used this silver glitter also from NYX. You want to apply some of the primer to your hand, then you'll use a brush (I used an angled one, you can use that or any brush that will let you apply glitter in a small area).


Dip your brush into the primer, then into the glitter that you pour into the lid.

Then you'll apply it just above your eyeliner, about halfway into your eyelid, and out to the edge of your wing. You can re-dip and add more glue and glitter as needed. I didn't use much, as I wanted the glitter to be really subtle, and have it be a thin line above my eyeliner.


I like to put a bit of the color from my eyes under my bottom lash line as well, so I grabbed Pool party again, and an angled brush, and carefully applied it right below my lower lashes.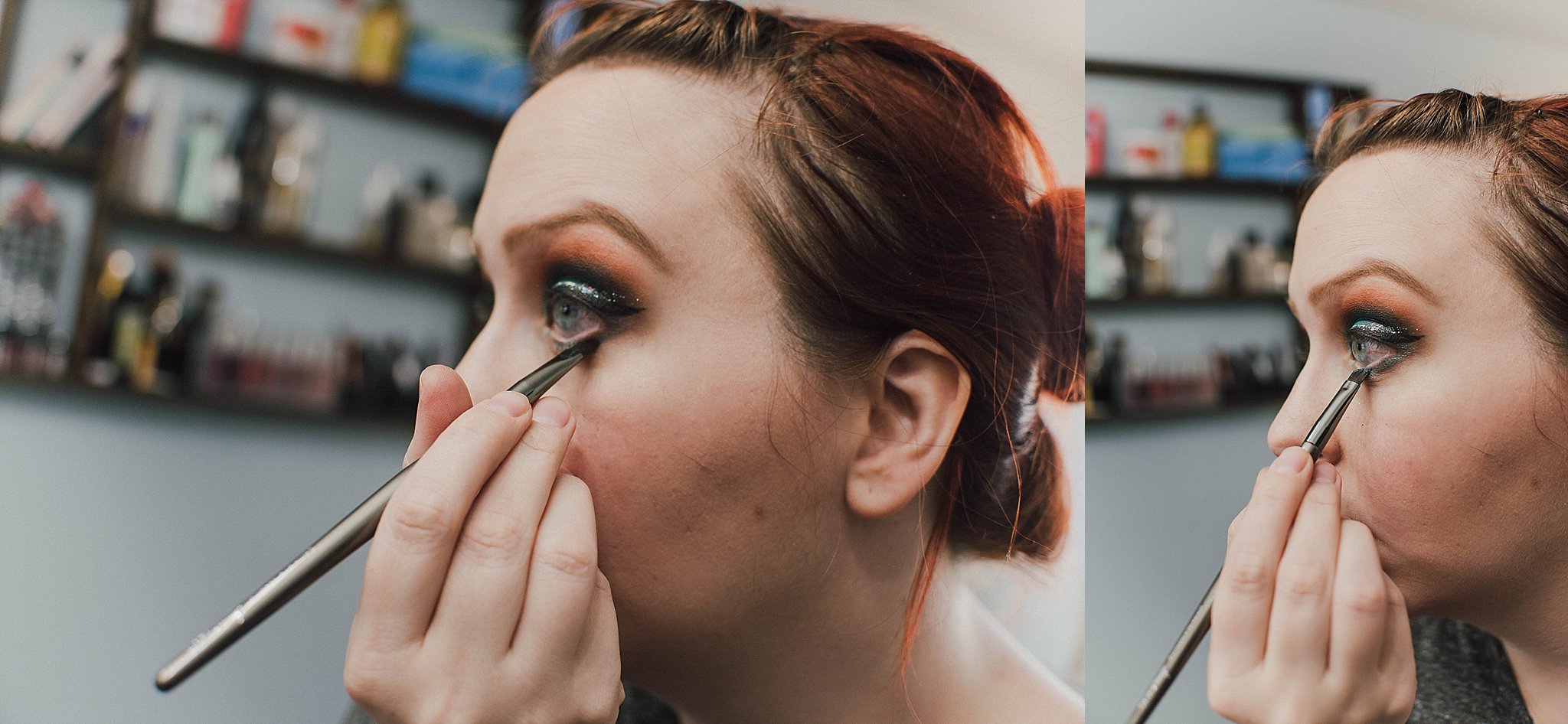 Then, I apply my mascara, add some illuminator to right underneath my eyebrow, and I'm done with my eyes!




To complete the look I added a lip color. I used New Rules by Colourpop. This is a matte lipstick, so you should be applying chapstick before you start your look if you'll be using it, or any matte lip. This helps hydrate before you apply your lipstick, as matte formulas dry out your lips.




Then, I spray my face with some Stay spray to help everything stay in place, and my makeup is done! I used a Mac stay spray, but you can use whatever brand you have – I've heard great things about NYX stay spray, which is much cheaper than my Mac stuff. Now, go out and enjoy your day with your peacock inspired eyes and fun matte lips!