K (the husband) and I are huge Nightmare Before Christmas fans. And, when I say huge, I mean huge. We LOVE that movie, and K even bought me a set of Jack and Sally salt and pepper shakers, as well as a Nightmare Before Christmas snow globe. So, it was only appropriate that for Christmas this year Santa bring us Nightmare Before Christmas Monopoly.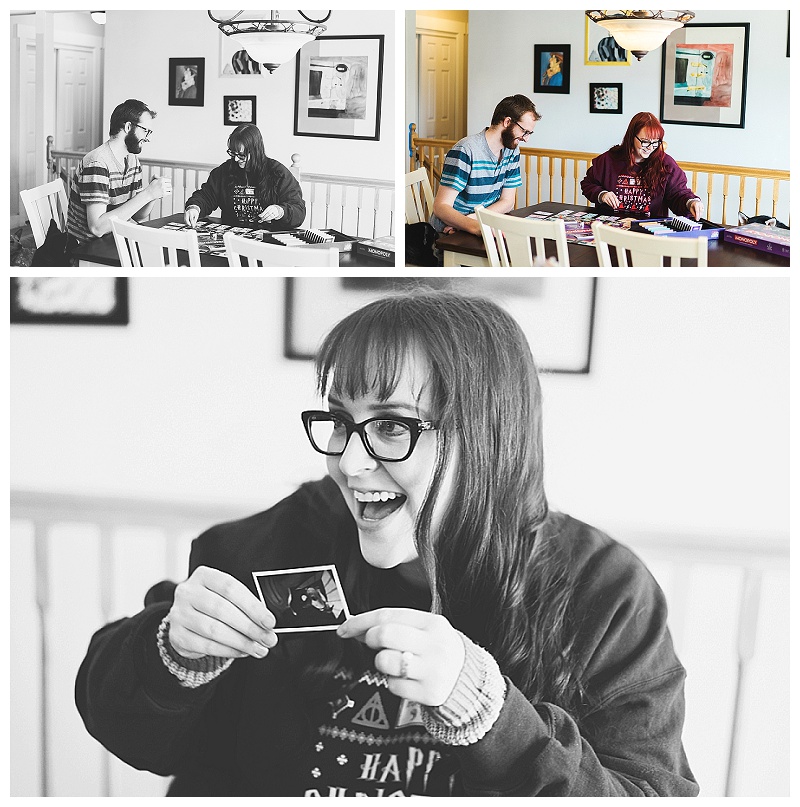 It was a huge hit, and I was so distracted by the art on the boardgame and cards, that I'd forget it was my turn sometimes. I've never been a big Monopoly lover, the game just lasts too long, but I'd play this version over and over again :].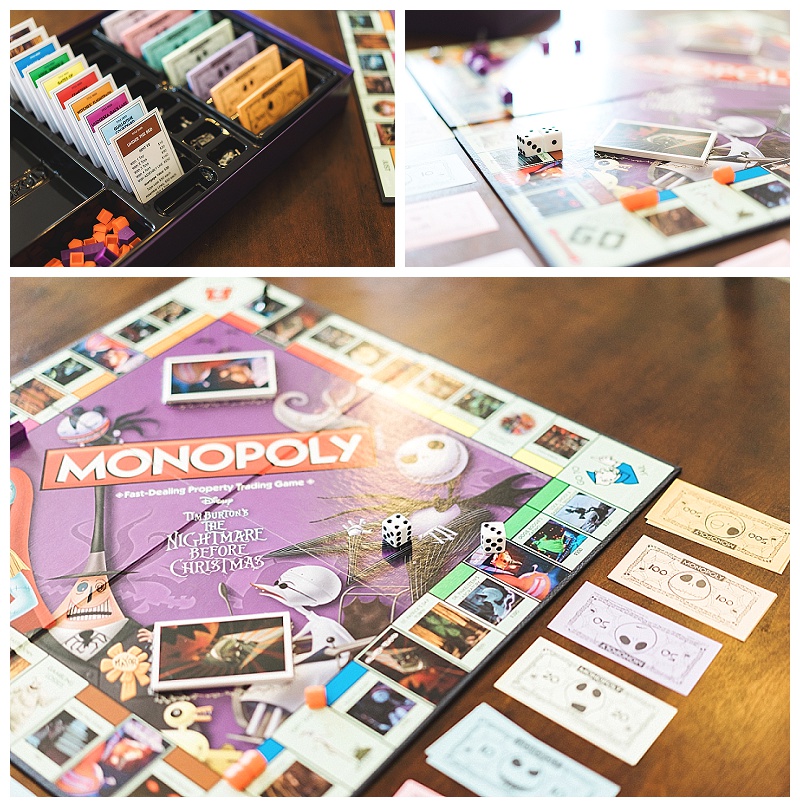 There was no winner, we didn't finish this time, due to some super needy puppy (Sharky) who just could not wait and had to be with us, right next to us, right then.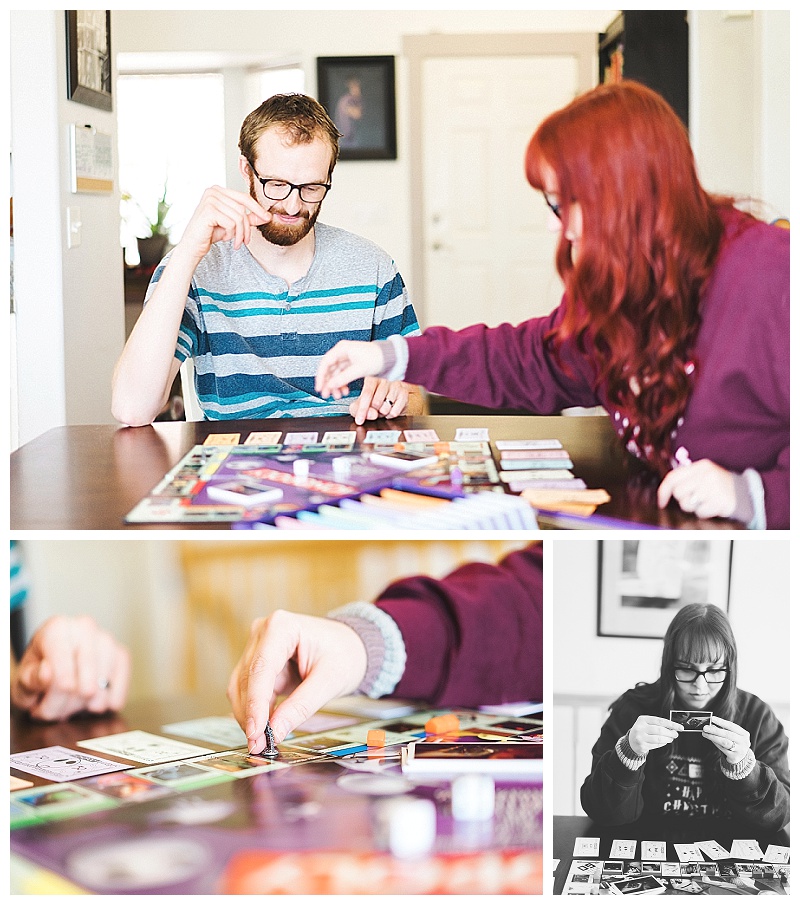 A rematch is definitely in order – which I will, of course, win. And if not, we'll just have to play until I do.