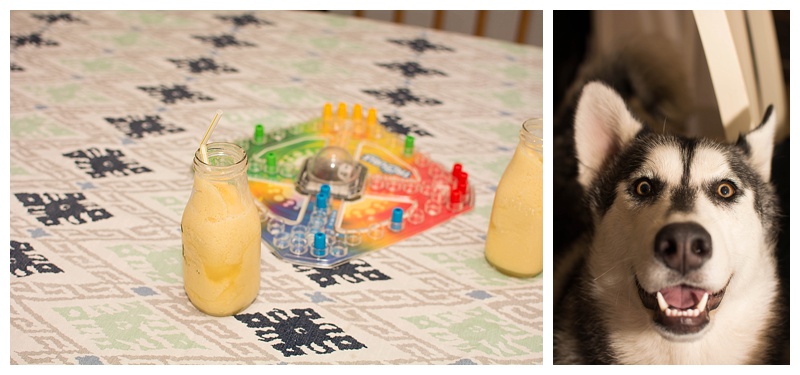 Date night for July has been put off time and time again as life just got insane, and the weather became so hot it was torture. Normally I try to dress up and make it a bit special, but we have literally had almost no extra time this entire month. So, Trouble with Orange Julius' became our date night. And, what's a date night if it isn't interrupted by Sharky?



We were off to a great start, K losing and me winning, and then out of nowhere he starts get 6's and 1's! It always ends up with him gaining speed at the very end and then just dominating. Talk about annoying.


K sent piece after piece of mine home, and then got like four 6's in a row. I swear he must have some special way he pops the dice, because that just doesn't happen.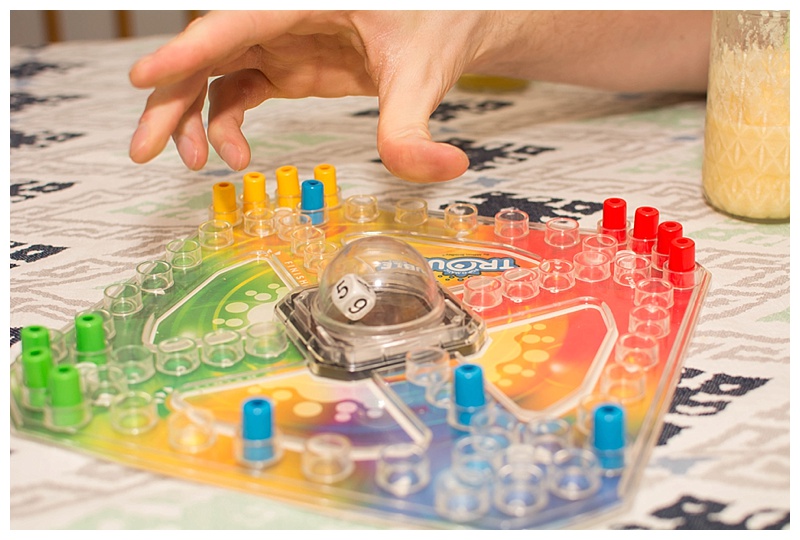 We ended up playing 2 rounds, and he won both. As you can see he was a super gracious winner. Our date nights are never extravagant, and we almost never go out for them, but it's made a huge difference for us to set some time aside for just us, normally where we both try to look our best, and just kind of reset.