When we got married K (the husband) wasn't what I'd call handy. I mean, he could hang pictures up like no other, but they wouldn't line up or be straight. I grew up with a dad that is like, the superman of handyman's. My dad can pretty much fix anything, at least in my mind, and he fixes things better than anyone. Getting married, and suddenly not having that was a very difficult transition, and one K has noticed me, not so gracefully, struggling with.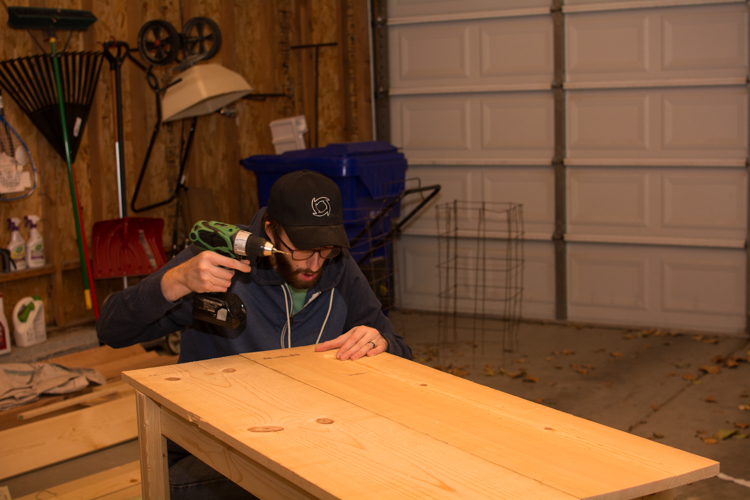 It's been almost 4 years now, and this man has come so far! He repairs toilets, builds me tables, blanket ladders, bed frames, repairs decks, refinish furniture, hangs pictures with correct spacing and that are straight, and has just become this handyman! Seriously, what's sexier than a guy that can fix things? Almost nothing. I love that he has taken the time to learn how to do these things for me, and that he is always game to learn new things to build whatever I want for my next project.
I don't say it enough, but I'm so thankful for him, and the way that he loves me. Yes, marriage is hard, and some days it feels impossible, but I know I married the right person, because at the end of the day, no matter how bad that day has been, he's the one I want to talk to, that I want to fall asleep next to, he's the one that I want to be fighting with, not anyone else.