I honestly don't even remember the last time I carved a pumpkin, but I guarantee no other pumpkin carving endeavor was this entertaining, or full of puppy smiles.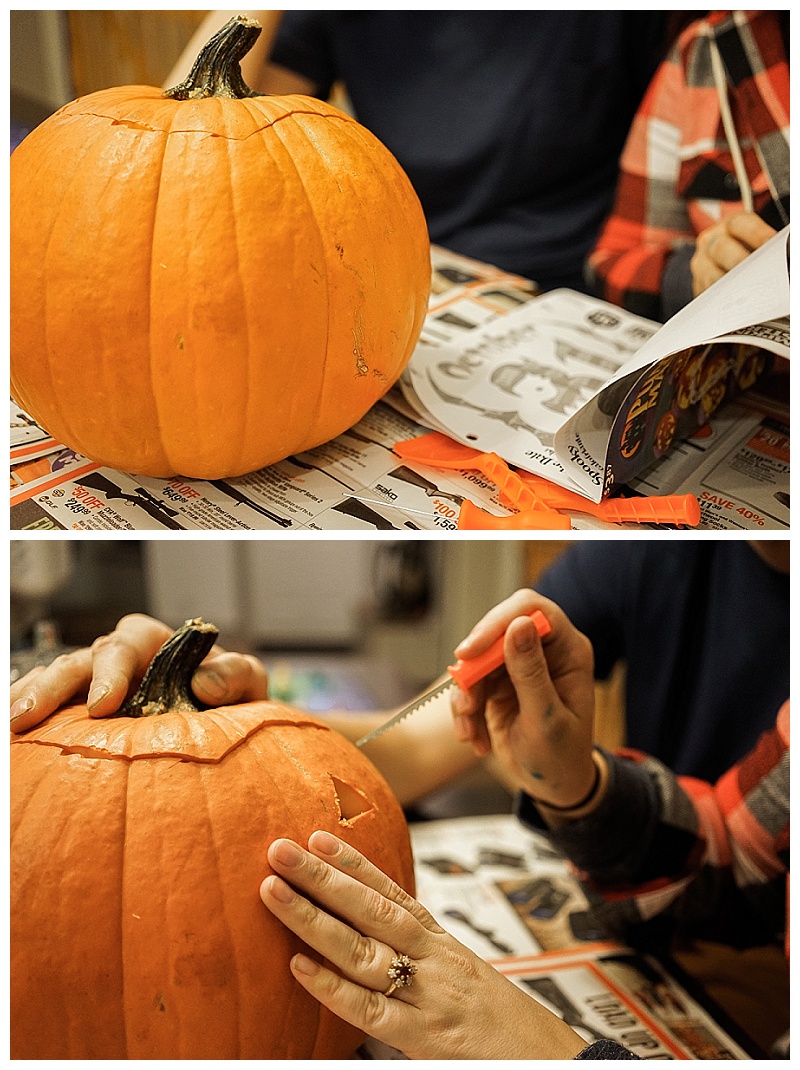 K's excitement at carving pumpkins was adorable. He gutted it, got everything ready, and sat there giddy, like a little kid. If you can't tell, this man is my person, and I'm crazy in love with him.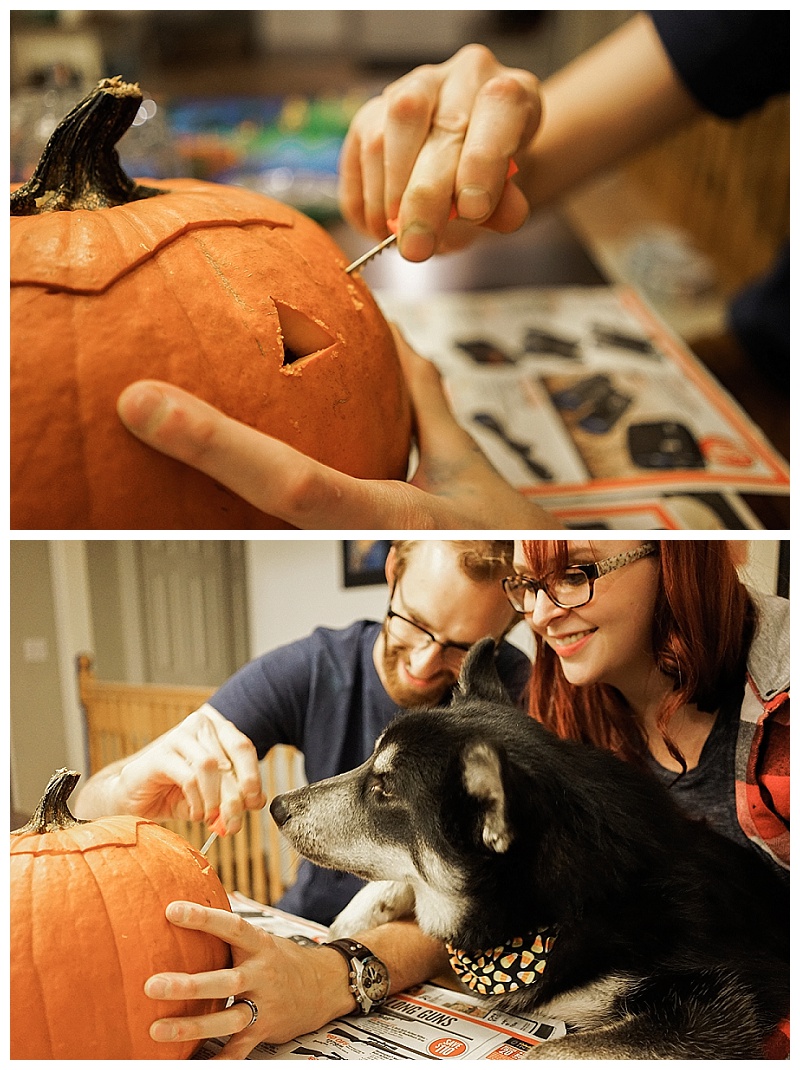 Padfoot wanted in on the action, although I think it was mostly to try and eat it. We may have accidentally left a pumpkin outside, where the dogs could reach, and next time we walked out a giant hole was chewed out of the front of it. So, not only are the squash, pepper, apple, and tomato thieves, but pumpkin thieves as well.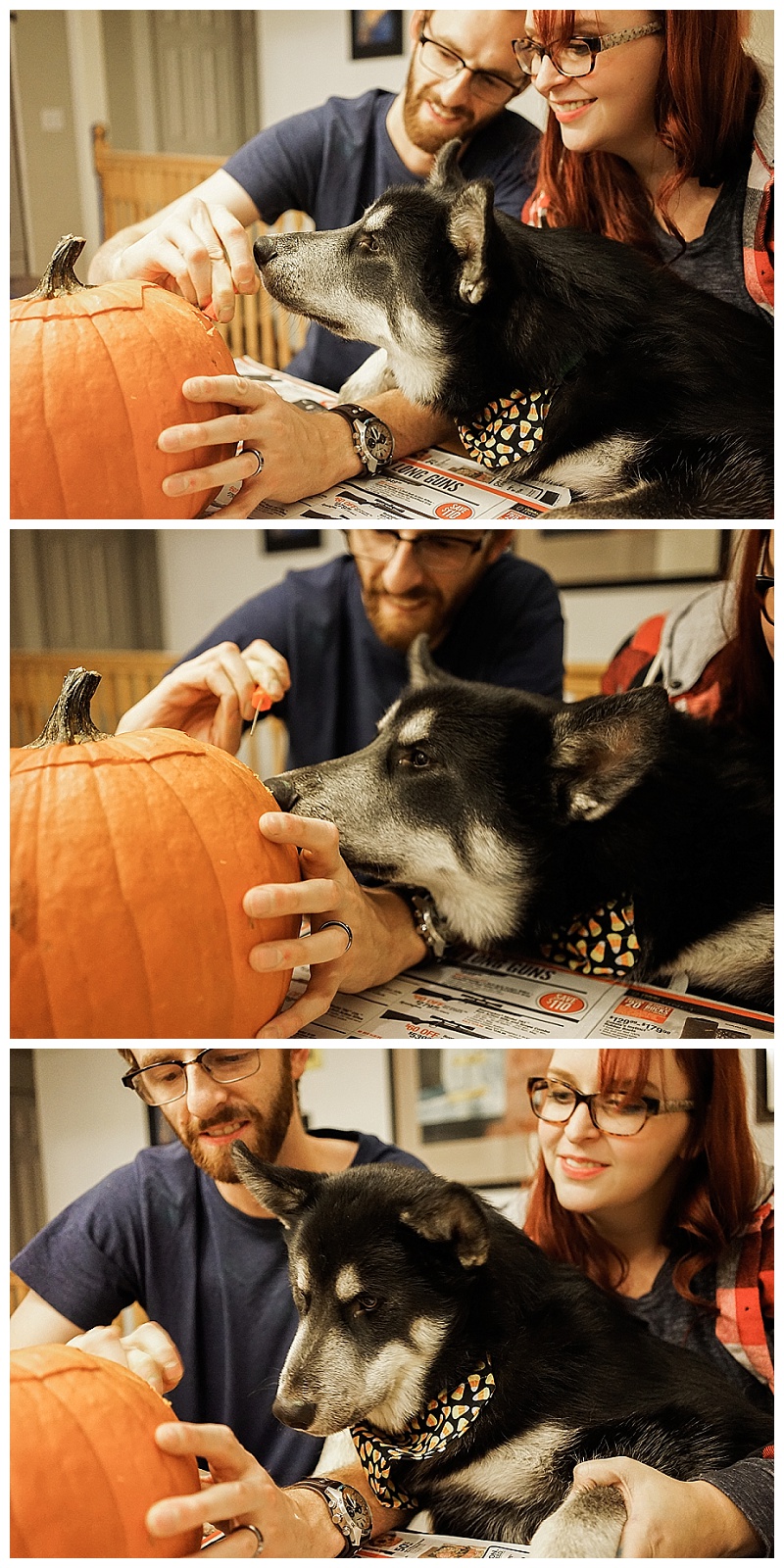 And, now, of course, Padfoot and Sharky think they are allowed on our kitchen bench and chairs. So, not the smartest thing we've ever done, but they loved carving the pumpkin with us and stealing pieces of it that we'd carved.