My mom taught me to crochet when I was little, and the extent of my skills was a simple beanie, simple scarves, and "blankets" for my barbies. I never could read patterns, at least, not well. They didn't turn out right, ever, so I just kind of gave up for a while. Then, a few years ago I decided to crochet again, and suddenly something just clicked, and the patterns made sense. So, in preparation for bringing A home I busted out some blankets for her, getting more and more excited for her with each stitch.


While waiting for A to join our family I crocheted her quite a few blankets, just to have something to do that could make me feel like I was preparing for her, even though really, all I could do was wait. The pattern I used makes a very narrow blanket, so this first one is much thinner than the second one I made. If I were to make it again I'd double or triple the width, at least, that way she could use it longer as she grows up.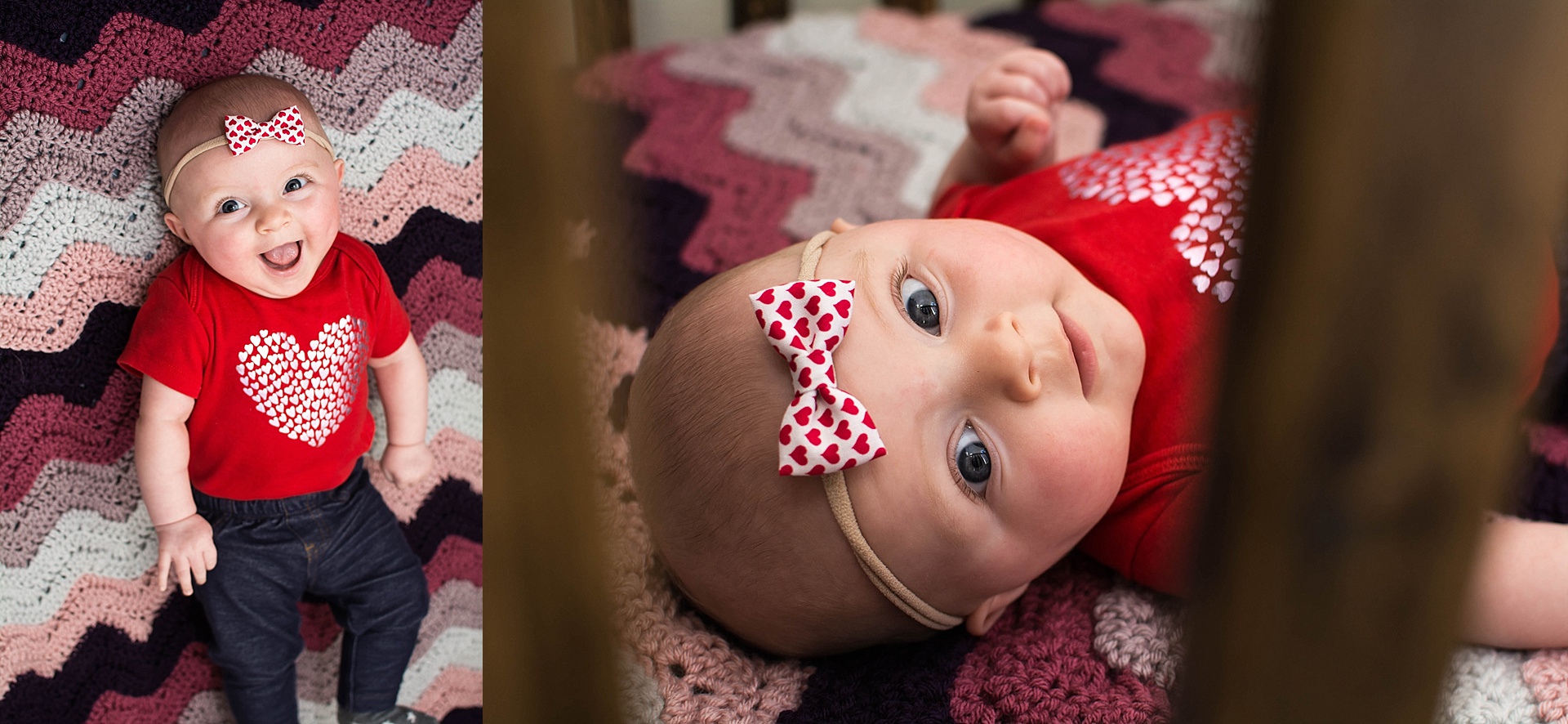 I've gotten so many compliments on these blankets, and requests for the pattern. I got the pattern off of etsy, from this shop. The pattern works up pretty quickly, it's just the changing of colors that is a pain. I have yet to find a way to change colors and tuck the ends in well enough that I love. If you have one I'd LOVE to hear it.