This was such a fun makeup look to come up with, and is perfect for Valentine's Day! I love the pop of color, that is still neutral enough to not be too much. Paired with a nice lip color and you can take this look from day to night with ease.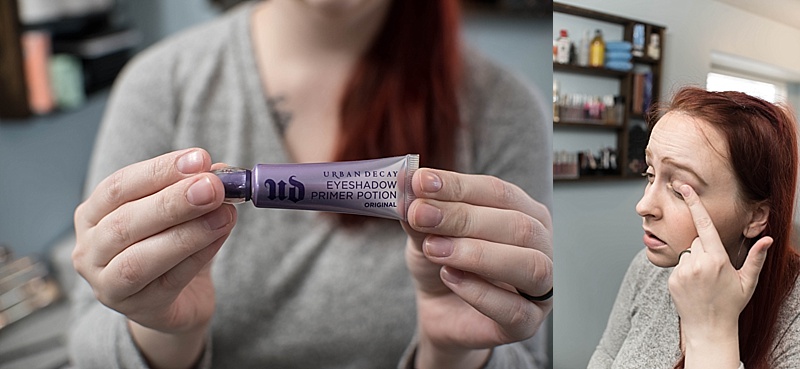 First you want to grab your eyeshadow primer. I use this Urban Decay Eyeshadow Primer. Dab some onto each eyelid using the applicator, then use your finger to spread it across your eyelid. Be sure to let it dry before applying your eyeshadow. I go over mine with a little bit of powder to help it dry.

You'll want to grab your base color. I used That Girl by Colourpop, which they don't seem to still have. You could use Liberty instead. It isn't quite the same, but is still close enough, or you could use a shimmery brown such as Amaze.

Grab your blending brush, and apply the eyeshadow over your eyelid up to your crease. Blend it in well.

Next, you want to grab your tapered blending blush and your darkest color, for your crease. I used Roller Girl, which isn't available any longer – you could use Friskie.

Apply this color to the outer corner of your eyes, as well as to your crease and blend well. Start out with a small amount, and work up to more, making it darker, as desired. The darker you make it the more dramatic the end result will be.

Now you want to grab Muse. This color helps add a metallic rose shimmer, which is absolutely beautiful.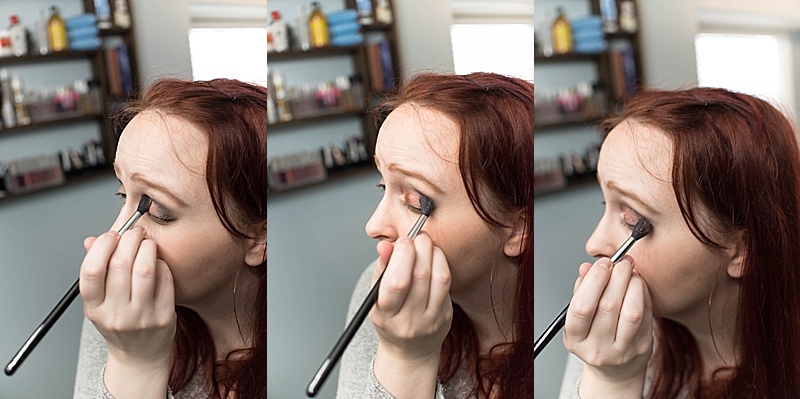 Grab your blending brush again, and you're going to work this color onto your eyelid, blending up to the crease into the darker color you just used. Blend so you have no harsh edges.

Now, you want to use your Tarte Chrome Paint Shadow Pot, in the shade Fire Dancer. These little pots are so full of pigment, and a little goes a long way.

I used my finger, you could use your finger or a brush. You want to put a bit on your finger, remembering that you can always add more if needed. Then, you're going to apply it to your eyes.

Use your finger to pat it over your eyelid, blending it up to the crease and outer corner. Add a bit more if you want more of an intense rose color.

Now, you want to grab your darkest shade again, and tapered blending brush, and just touch up the outer corner of your eye and crease as needed, being sure to blend thoroughly.

Now, grab some highlight. I used Spoon. Grab another brush that is small enough to not get all over your eyeshadow, that also blends well. I've had a lot of luck with brushes from BH Cosmetics, and they're also so cheap!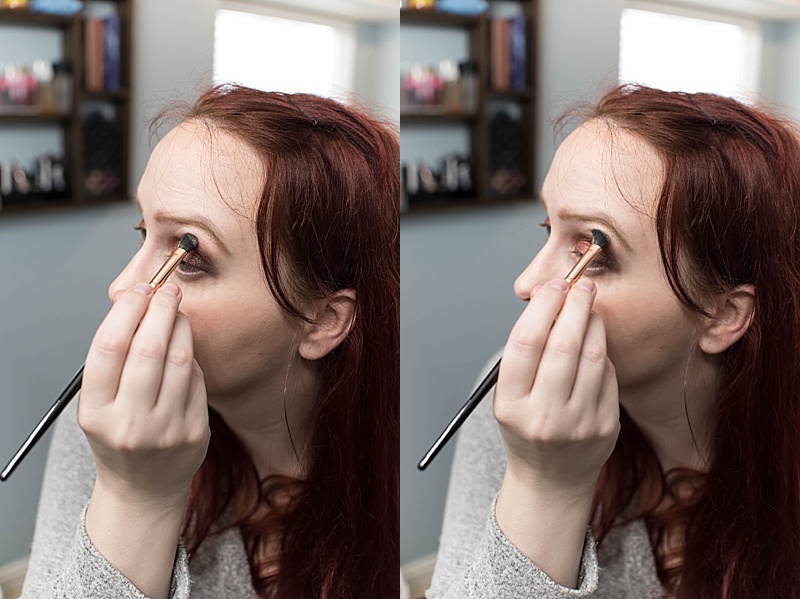 You'll want to apply this under your eyebrow, blending down into the crease slightly. This adds just a bit of shimmer, and is so gorgeous when the light hits, adding an extra pop to your eyes.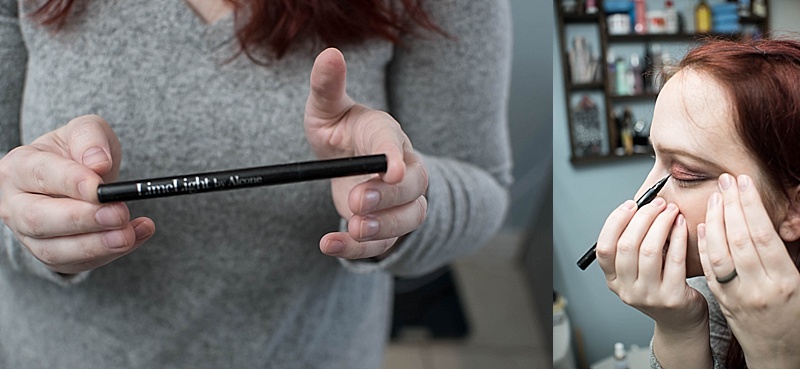 Now, you want to grab your eyeliner. I prefer liquid, and use this one by Limelight. I start at my inner eye, and slowly work my way, adding a wing when I get to my outer eye. If you aren't super confident with eyeliner you can forego the wing, and the eyes will still look great.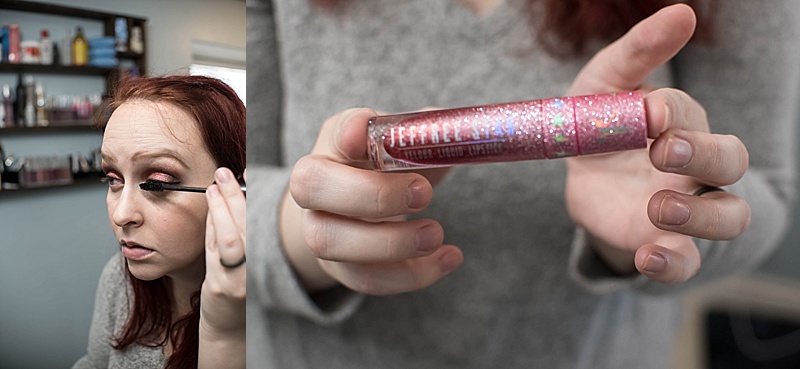 You want to finish up your look with mascara and your lips. I use Perversion mascara, and have fallen in love with it. Any will work, so just use whatever you have. And, I used the shade Poinsetta by Jeffree Star.

I like to start by lining my lips with my lipstick, then filling them in – it helps me keep the lines cleaner.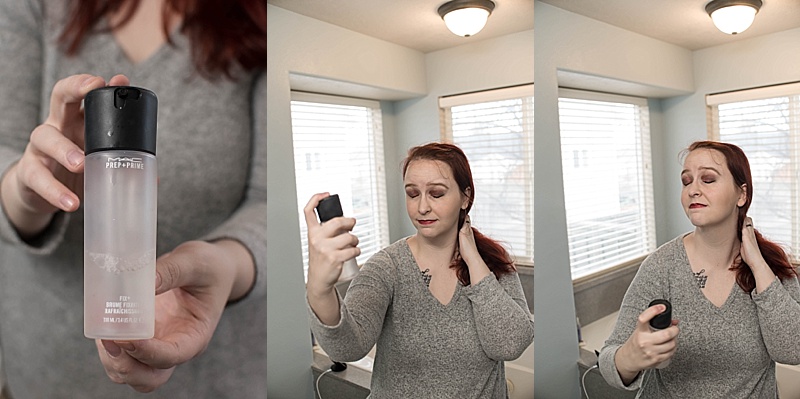 Once your lips are done be sure to set your look, which I do using this setting spray. I spray it rather generously so my face feels damp, then it dries, my makeup stays, and I'm happy. Now you're done – go out and treat yourself, or have your person take you on a date, etc.