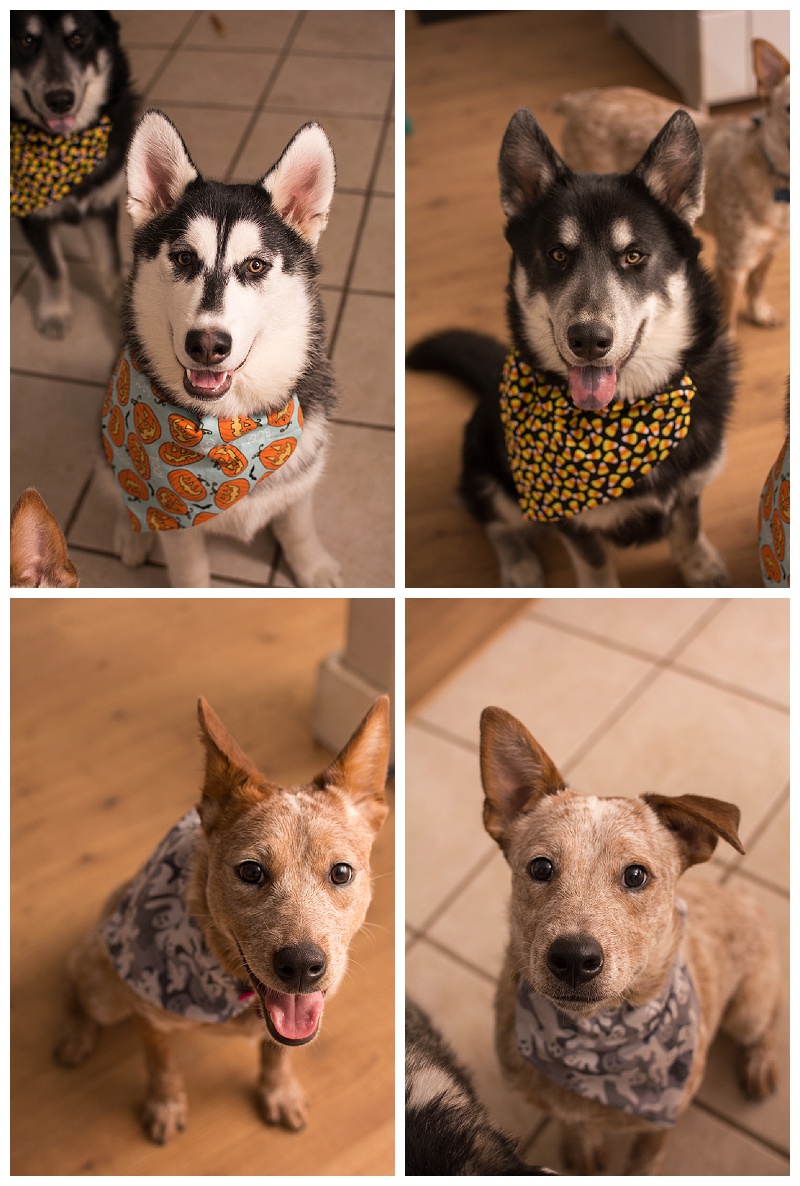 Ok, seriously, are these dog bandanas not the cutest things ever?! They were insanely easy to make. I read the tutorial here and then I took the fabric I bought, folded it in half, then used a bandana that I'd folded to be the correct size as my pattern and I whipped out these adorable bandanas for the dogs. You bet they'll have some for Christmas too – I'm already on the hunt for fabric. These are very easy to make, and much cheaper than Halloween costumes for your fur babies, plus, it's the perfect beginner sewing project!


My original plan was to write my own tutorial on how to make these, but, uhm, I have 4 dogs. The fact that I even made these is in and of itself a miracle, especially as Sharky has suddenly taken an interest in EVERYTHING we do, and just wants to be a part of it. We may have made the mistake of letting her sit on our lap at the table as we played a game, and now she things she's always invited to everything, even things such as sewing.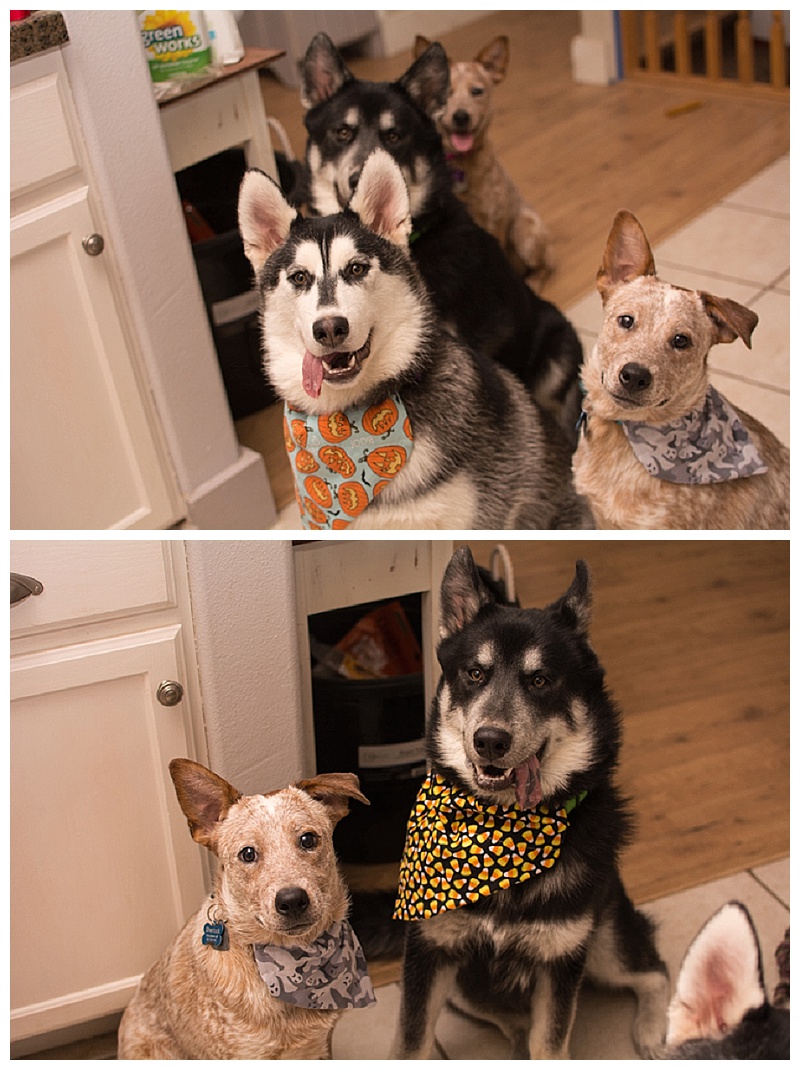 Is this not the cutest site ever?! Granted, they didn't wear them for too long, as they quickly discovered that they could grab the bandanas from each other and pull each other around to play, but they were cute while they were on.