 This room was yellow. I wish I'd taken a before photo, but I never got around to it. The room was this yellow. If we had a kid, then fine, it could have maybe worked for a nursery, but the previous owners had it painted an avocado green before the yellow, and they did a pretty shoddy job of painting over it. So, just imagine disgustingness, that's what our now music room looked like before.
We grabbed some gray paint, and after multiple layers both the avocado green and the yellow were finally covered up!
I found some adorable curtains, that are both black out and thermal insulated (yes, I know blackout doesn't do a lot of good with the half circle window above). The insulation in our house isn't great, and we've noticed quite a difference since investing in some thermal insulated curtains. They also add an adorable pop of color to the music room, which I love!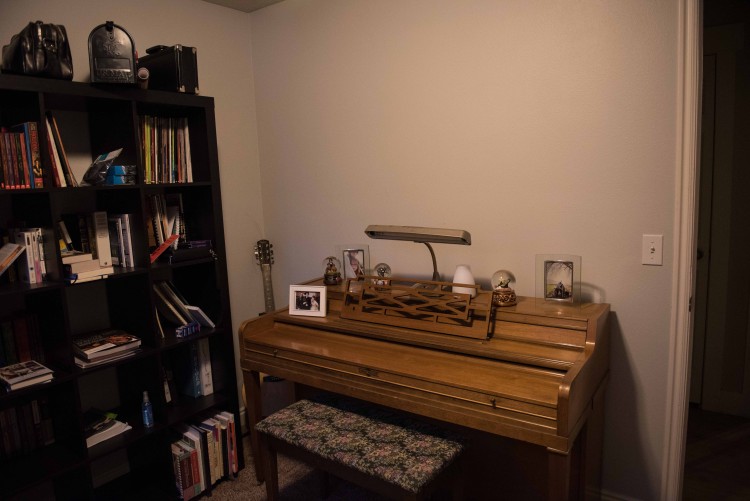 My parents gave me my great grandpa's piano as well, and we have absolutely loved having it! On our first date K (the husband) played my keyboard and sang to me, and I was pretty much smitten.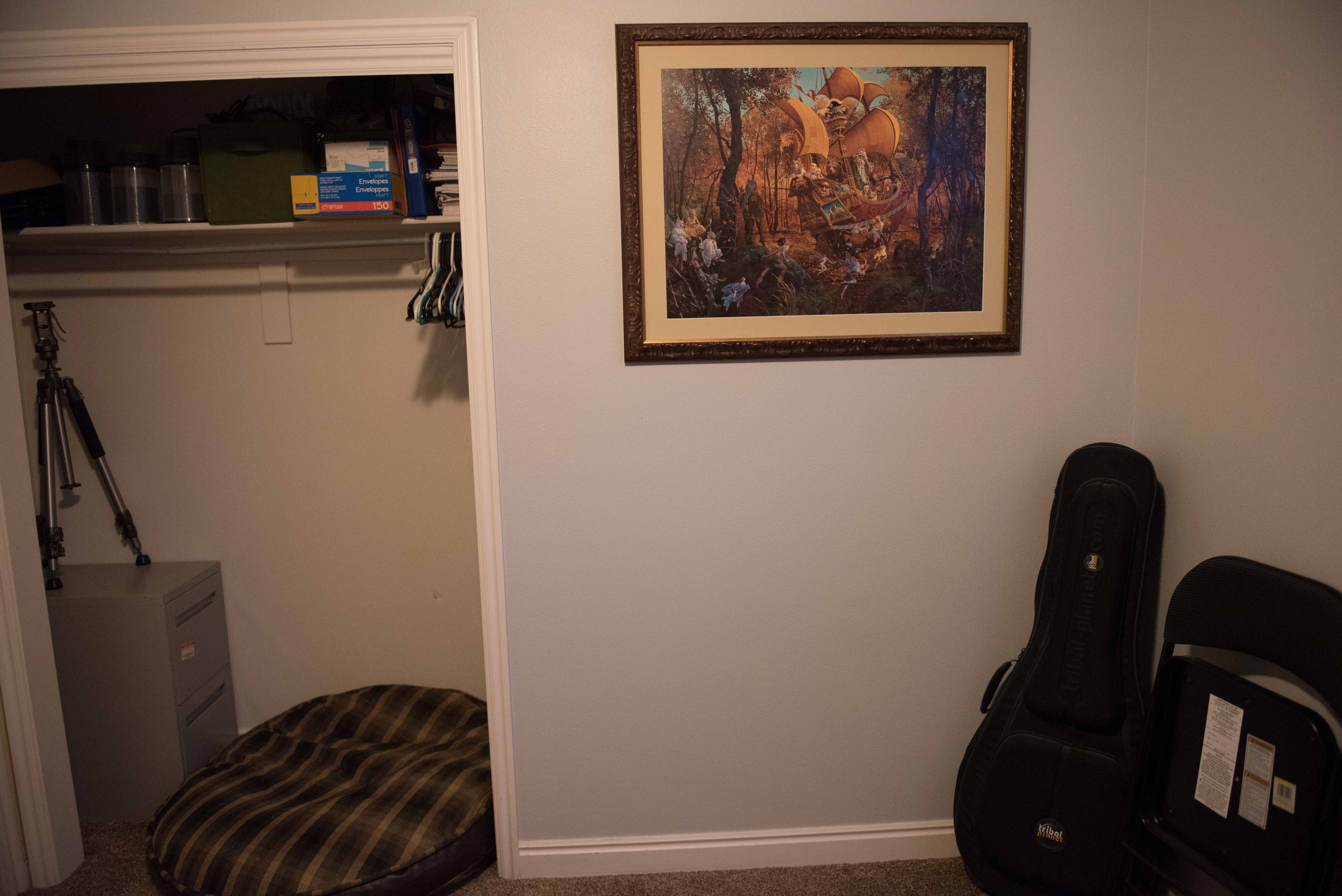 I convinced K to take off the closet doors so we could have a dog bed in here too. I know, I know, I'm a bit obsessed, but it's important to me that the dogs have their own spot in each room (excluding the bathrooms, of course). I also have a perfect spot to hang my James Christiansen painting K got me.
We put a lot of work into making this house really feel like our space, and although it's a slow process it's paying off, and I'm really starting to fall in love with our home, one room at a time.