This house, well, it was like skittles exploded with diarrhea all over with all of the horrible paint colors throughout. This room I avoided like the plague. The florescent orange was just too much. I'm orange-d out for life, just from enduring this room for nearly a year. Thankfully, we've finally redone it!
We painted this room, using LOTS of primer first, and finally covered up those hideous, hideous orange walls. We also removed the broken closet doors, and added some not gross curtains, like the previous owners had left us. You'd never know how nasty it was before, and we absolutely love it now!

This room is now an office for both K and I. We are still filling up that big bookshelf by K's desk, but it won't take long, we both love books and have them stacked 2-3 thick on our other bookshelves.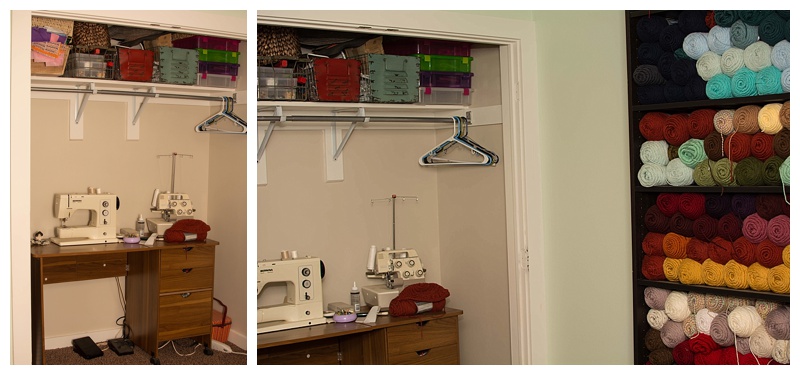 I have my sewing machine and craft supplies in the closet, and we have a dog bed by the door, so it's a space they love to hang out in with us. Sherlock and Luna love to curl up under my desk, and Padfoot and Sharky spend their time pushing the other off the dog bed.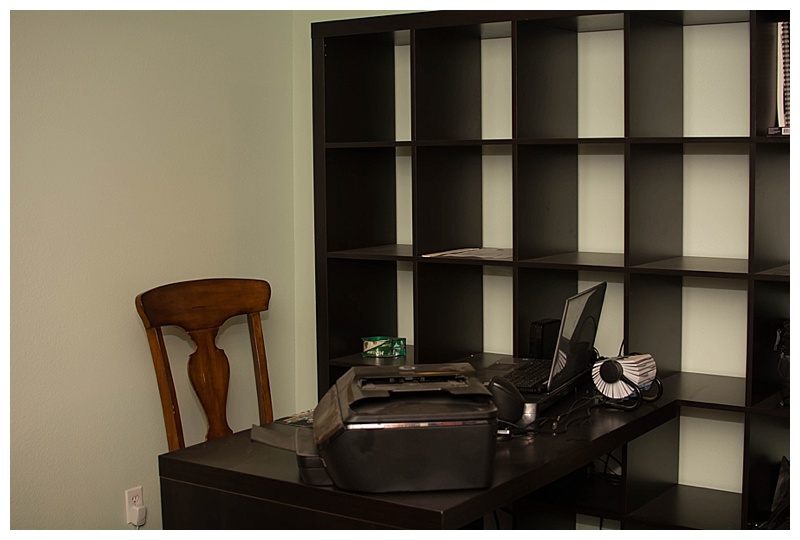 Finally, no more orange! Our next project is to tackle the "blue" room – about twice as big, and with even darker paint, so it'll be a bit, but I seriously cannot wait. This house is finally becoming our home, and looking and feeling like it.