These shredded pork sandwiches with coleslaw are one of K's favorite sandwiches. I like to spice them up by adding cranberries and some spices, but if you aren't into cranberries you can leave them out, along with the spices, and have a more traditional pulled pork sandwich. We also like to use our panini maker so the sandwiches are nicely toasted, and sometimes top them with swiss or provolone cheese.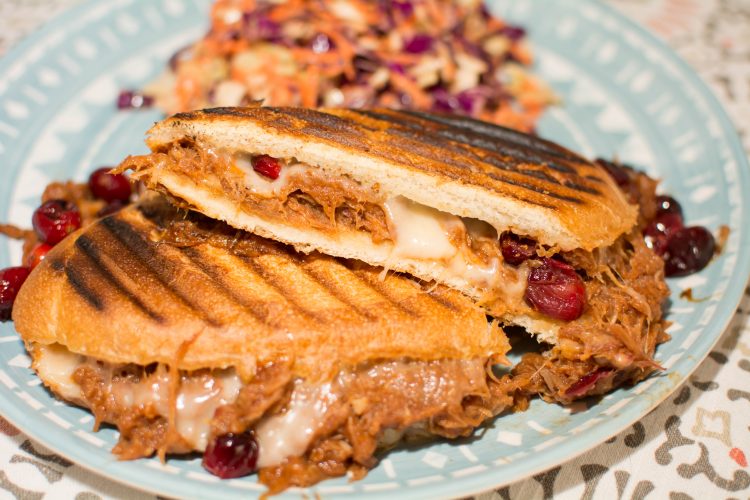 Shredded Pork Sandwiches with Coleslaw
2016-11-15 00:25:09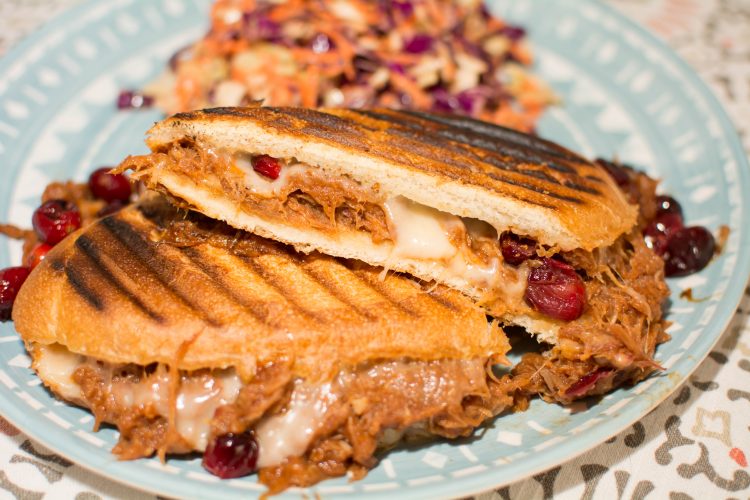 Ingredients
--Sandwiches--
1 4lb. bonless pork shoulder roast
salt and pepper to taste
1/4 cup water
barbecue sauce
2 cups cranberries
1/4 - 1/2 tsp. ground cloves
1/2 tsp. paprika
1/2 tsp. garlic powder
--Coleslaw--
1/4 cup buttermilk
1/4 cup mayonnaise
2 Tbsp. minced fresh dill
1 Tbsp. honey
1 tsp. celery seed
4 cups thinly sliced green, red, or napa cabbage, or combination
3 carrots, grated
salt and freshly ground pepper
fresh lemon juice to taste
Instructions
--Sandwiches--
Season pork with salt and pepper, then place in the slow-cooker with water.
Cover and cook on high for 1 hour. Turn to low and cook for 6-8 additional hours, until very tender.
Remove roast and get rid of fat and juices. Shred the pork and return it to the slow-cooker. Mix a little barbecue sauce into the meat for flavor. Add the cranberries and spices.
Cover and cook for about 1 hour more, until meat is heated through.
Serve on warm, toasted buns, with coleslaw on top of the meat
--Coleslaw--
In a large bowl, whisk together the buttermilk, mayonnaise, dill, honey, and celery seed.
In a large bowl, toss together the cabbage and carrots. Add the dressing and toss well to coat. Season to taste with salt and pepper and toss again. Add lemon juice to taste. Cover and refrigerate until chilled, at least 2 hours. Serve cold, and either on the side, or on the top of your pulled pork sandwich.
Our Kind of Wonderful http://ourkindofwonderful.com/