Something we've learned through this whole process of adopting A, and now trying to adopt again, is that we are STRONG. Adoption is harder than we ever thought, and also more rewarding than we ever thought.
We worked with Pace Made Designs to design this shirt, and we hadn't even mentioned the word strong to her yet. We just explained the feel we wanted, and she came up with this design, and it's absolutely perfect.
I've felt really beaten down l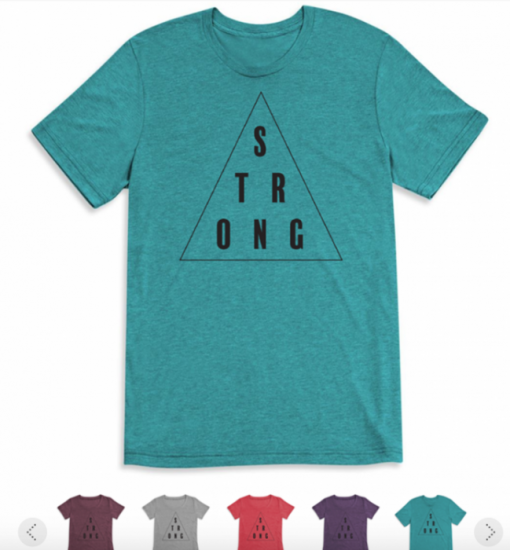 ately, and when she sent over this design I just let out this huge sigh of relief and started to cry. Trying to adopt again is terrifying, but so worth it. What if we don't get picked? What if the next birth mom and us don't have as great of a relationship? What if we get scammed? The doubt creeps in because you're putting yourself, and your whole heart out there. This shirt, STRONG, means so much to me.
I am strong, and we are strong. We are great parents, we work insanely hard and don't give up. We love A more than we ever thought possible. And through all the crap that life has thrown at us we've come out fighting. We are so much stronger than we ever thought, and I think that can be said about most people. So, take a minute to step back and see how incredible you are today, how strong you are.
If this shirt resonates with you, or you just want to help support our adoption journey buy one for yourself, a loved one, etc. The campaign is open until June 24th, 2017, and the shirts will ship around July 9th 2017. If you click on the photo it'll take you to the campaign, or you can also click here.
Thank you so much for your support, it means more than we can ever tell you.