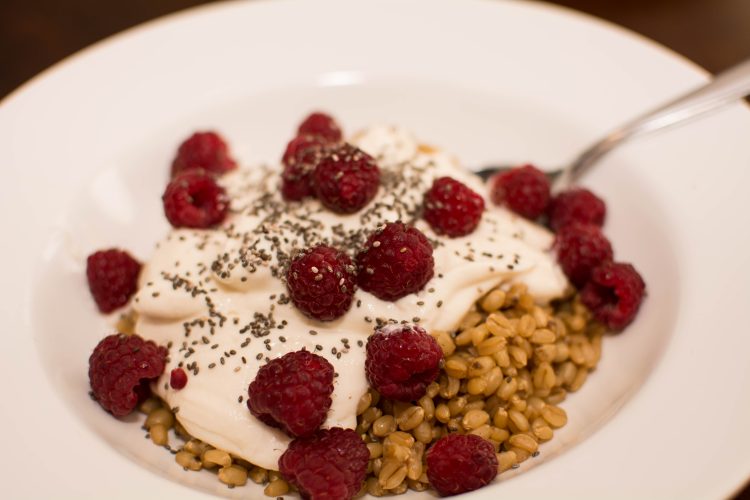 These wheat berry breakfast bowls have quickly become a favorite for us. They are so filling, and tasty, not to mention pretty good for you. We pack our breakfast and eat it at work every day, we were just having bagels and cream cheese before. This meal is definitely a huge step up!
Wheat Berry Breakfast Bowl
2016-04-18 03:11:58
Serves 4
Ingredients
1 1/2 cups uncracked wheat (uncooked)
3 cups water
3 cups yogurt
4 tsp. chai seeds
Berries of your choice, about a handful
Instructions
Combine water and wheat berries in a pot, then boil for 20-30 minutes, or until all of the water boils out. Let cool, then refrigerate for at least 2 hours.
Once the wheat berries have been refrigerated, add the yogurt, chai seeds, and berries. One batch makes 4 servings.
You can use any berry of your choice, and could change it up by adding coconut flakes, dried fruit, nuts,etc. Enjoy!
Our Kind of Wonderful http://ourkindofwonderful.com/