If you don't want an overload of adorable photos of us you need to just scroll on, because I kind of went overboard with this post. Brandy of Dollface Photo took these adorable photos of us last week. We met up, and I saw this awesome wall as we were driving up, and suggested we go over to it. It was absolutely perfect.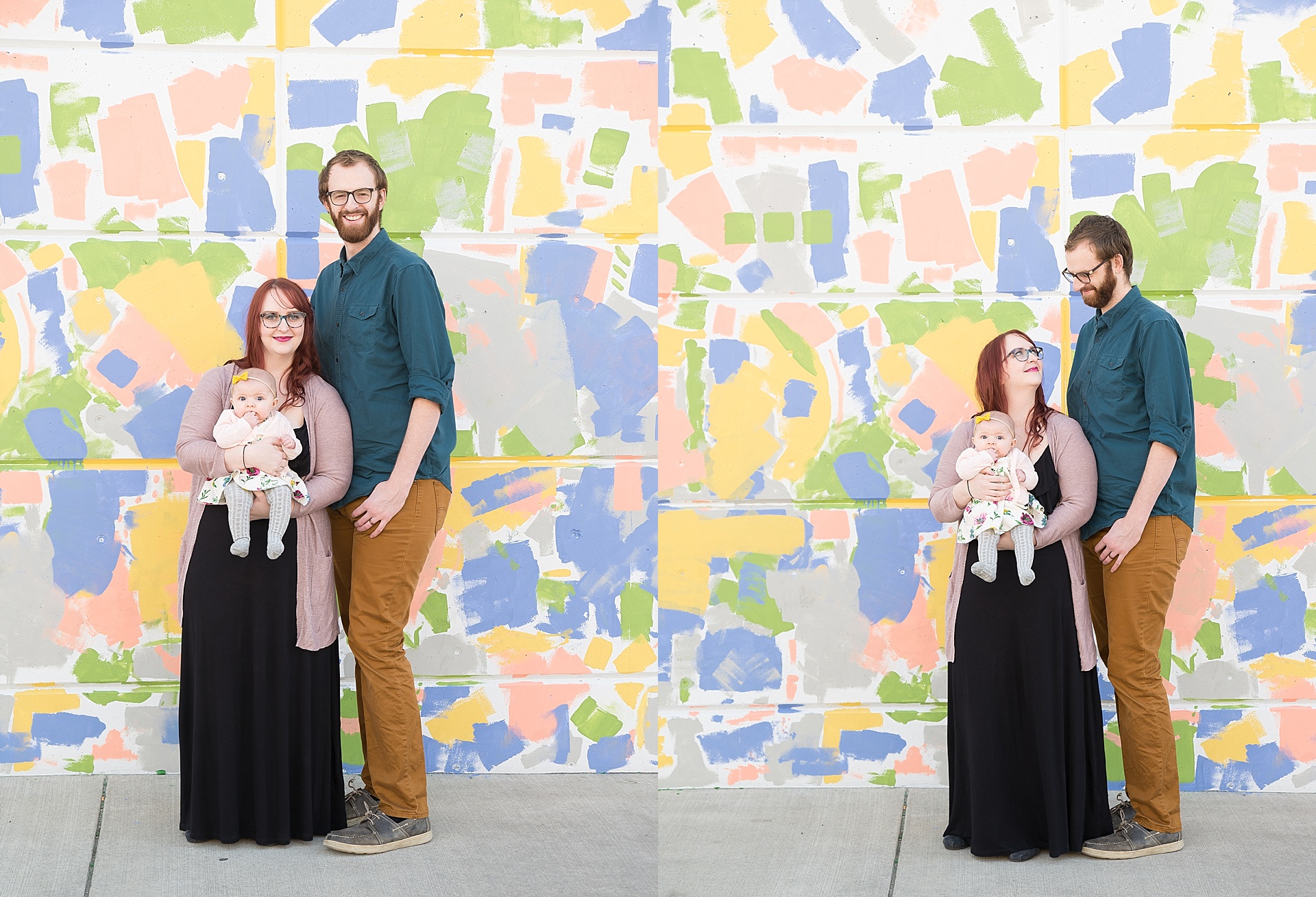 It's been 6 months since our lives were changed forever, with our family growing by more than just one. We are beyond blessed, and can't even express how grateful we are. A really is the best thing that's ever happened to us, making us parents, and bringing one of the most amazing women I've ever met into our family. Just looking at us in front of this wall has me a bit choked up. I consider A's birth mom one of my close friends, and love the chances we get to see her and D, A's birth sister.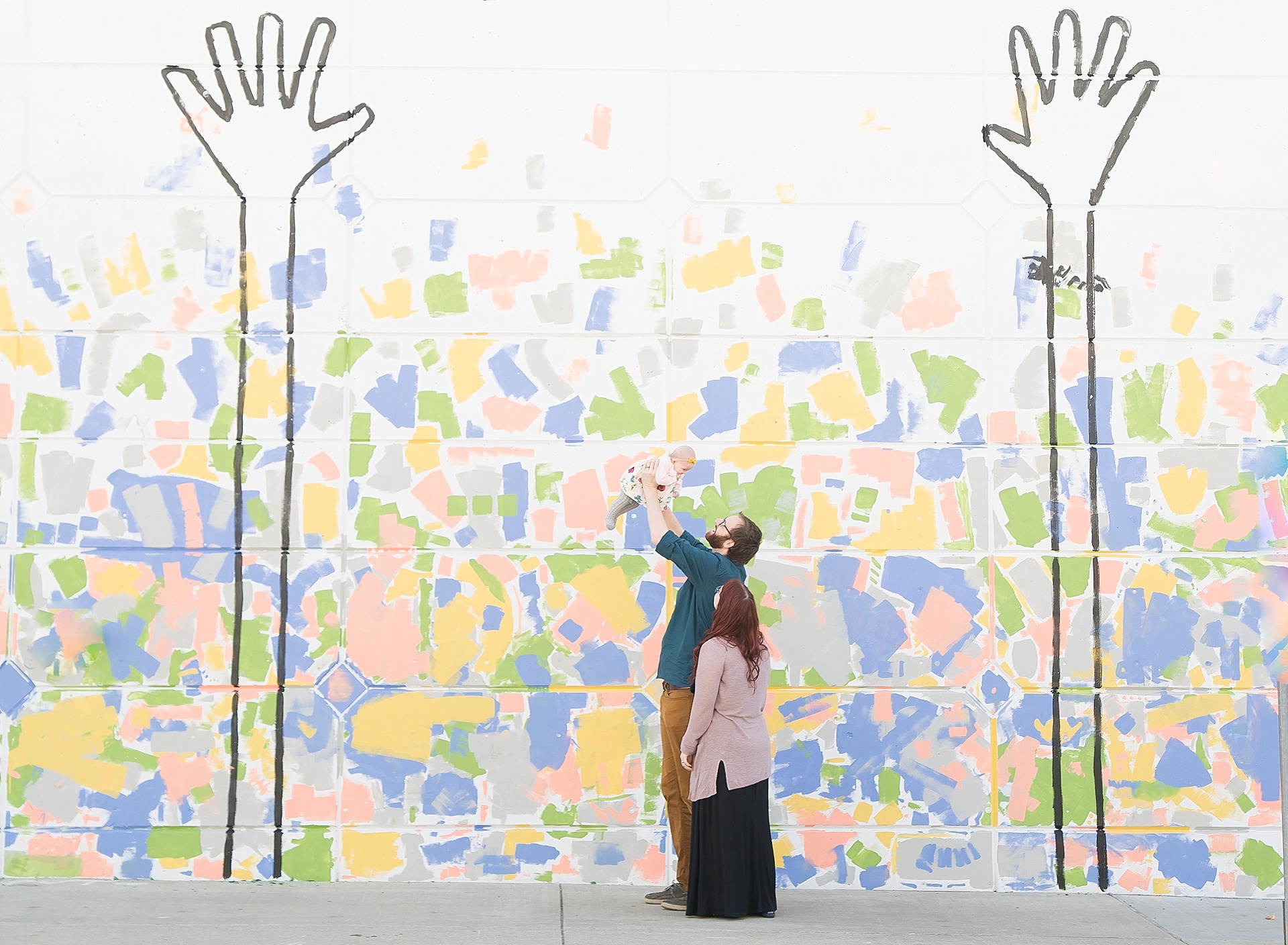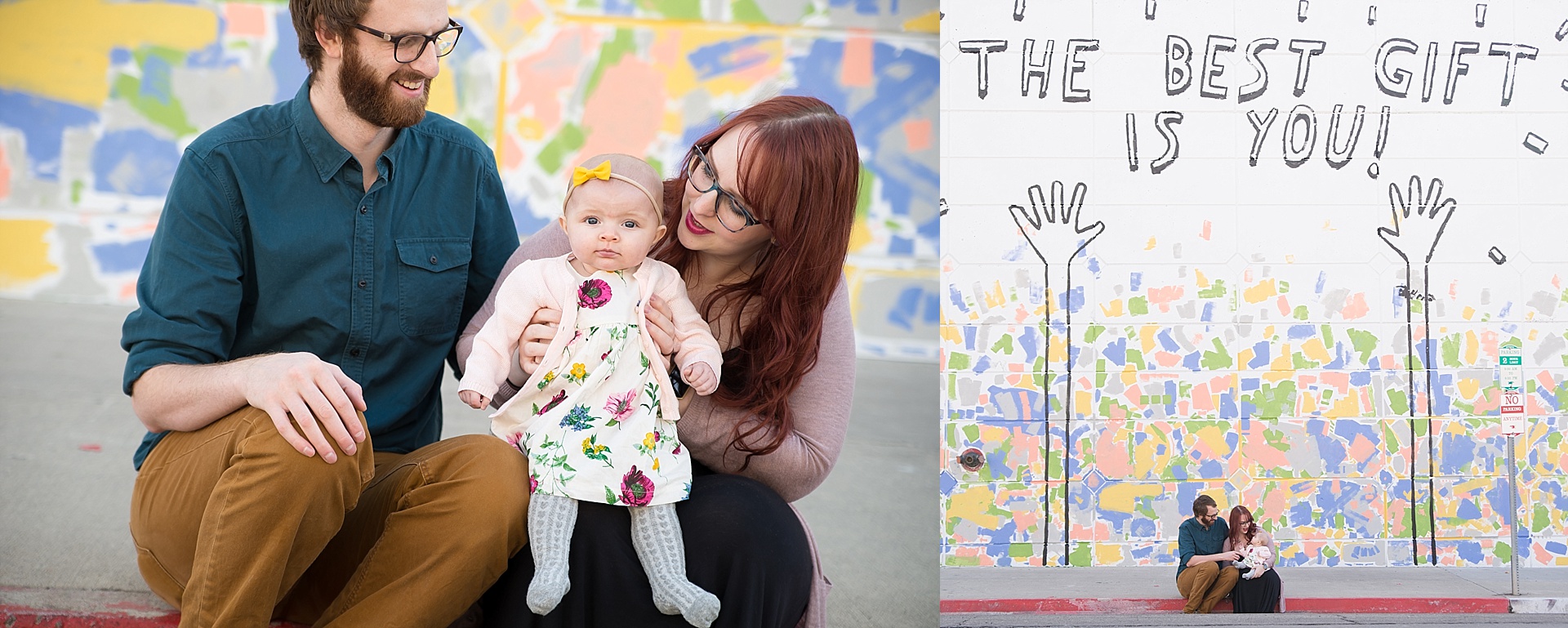 A, you are the best gift – I will treasure these photos forever, thank you so much Brandy! S, thank you for making us parents, welcoming us with open arms, and being so incredibly gracious about everything. We love how much you love A, and we love seeing your photo hanging in her nursery. We can't wait until we can help teach A who you are, already she stares at the photos and smiles and kicks as we change her diaper. I'm excited to see her get to know D, her sister, and what chaos they'll cause together with the dogs, as you and I frantically chase after them, while K is egging them on, haha. We love you, and are so grateful to have you in our lives, and in our family.