We've had this indoor bowling set since shortly after we were married. When we were first married this whole budgeting thing was new to us, and we found ourselves with zero money for date nights. At home date nights became our only option – we grabbed this indoor bowling kit in the kid's section at Walmart, on clearance, and it is a B-L-A-S-T.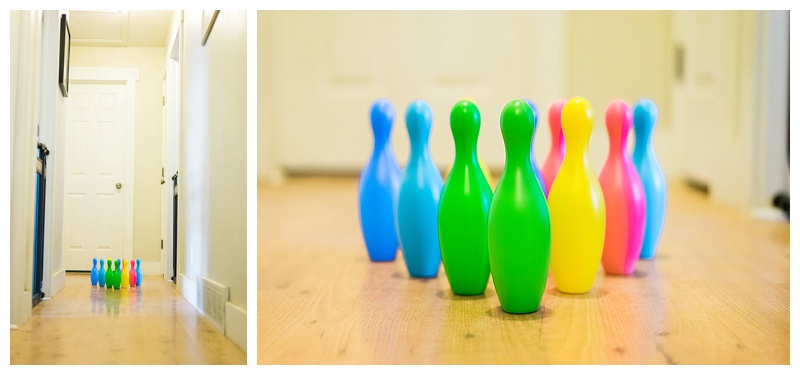 Seriously, we love bowling at home, and the dogs think it's an invitation to chase the little plastic bowling ball, and go careening into the pins. It's the only way I ever get a strike so for me it's a win.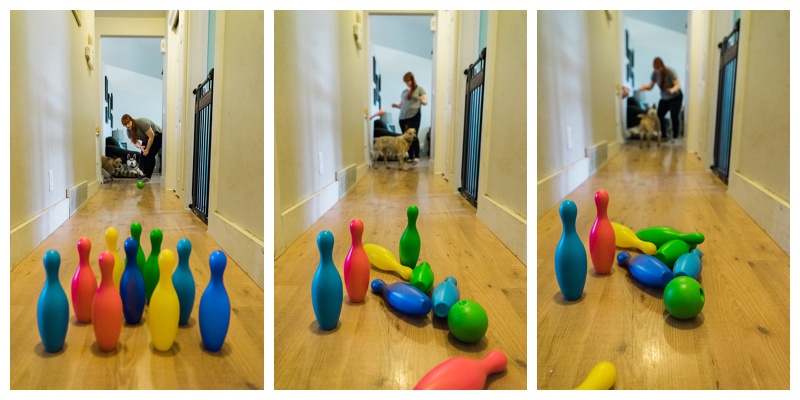 K, on the other hand, possesses some actual skill where bowling is concerned, so the dogs giving me a strike isn't his favorite thing. We laugh, chase after dogs, and endlessly are picking up bowling pins from Sherlock knocking them over right after they're set up.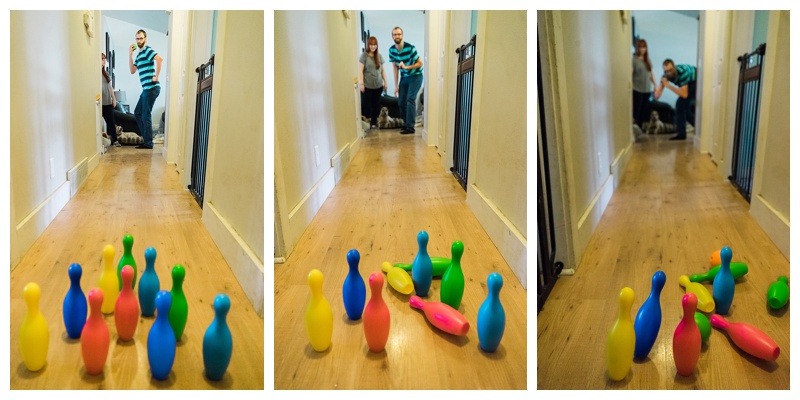 Nights with K and the dogs are my favorite thing ever, and our at home date nights are so much fun. We love hanging out with friends and going out, but nothing beats being at home with the dogs doing things with our little family.