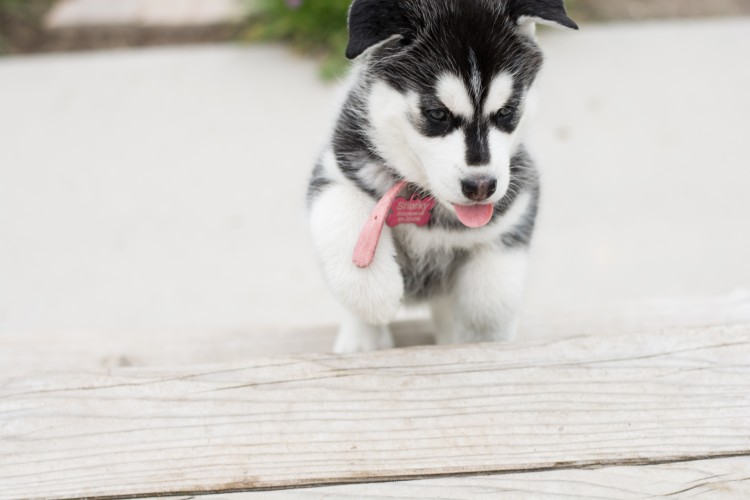 Sharky came to us as this sassy, tiny little thing. She's still sassy, definitely not so tiny, but has also become this insanely smart, I do what I want dog. And, to make things worse, she has the best, most adorable smile, so it's so hard to be upset when she does something like, run into our bedroom and try to jump on our bed when she's soaking wet and covered in mud. Or, when she climbs over the baby gates we have up to keep the dogs out of certain areas. Or when she jumps up, and because she's so big now, steals nachos you just made for dinner off of the kitchen table.
Sharky is insanely food driven, and even tries to take treats out of the other dog's mouths. She's since learned leave it, along with wait, so it's getting better, but she is definitely a punk. She also gulps her food down so fast that she then just sits there, starring as the other dogs finish their food, daring them to drop anything on the floor. We had to get her a special bowl, that's like a maze, to slow her down. Padfoot too.
Sharky is absolutely terrified of the vacuum, and even if it's just sitting in the hallway, not turned on, she won't go near it. I'll find her smooshing herself against the wall as much as possible to stay away from it, and just looking at us with panic, begging us to move it so she can get by.
She has gotten so, so big, and we love watching her personality develop each day. She's definitely stolen our hearts.