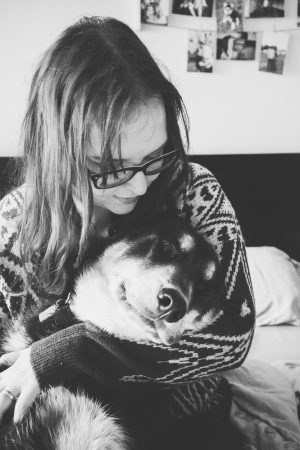 In the past Mother's Day has never been hard for me, it's a day to celebrate my mother, and other mother's in my life, and I've loved a day dedicated to them, as they do so much, but this year was different.
K and I have been talking a lot about children, and whether biological children are in our future. There are some major health concerns, financial concerns, etc and the list is never ending. We can't have children of our own, unless we can one day afford to adopt, which is normally $20k+ a child.
I've wanted to be a mom for as long as I can remember, and I knew, marrying K, there was a possibility that we wouldn't have children, with his heart condition and my health issues – just seemed like a recipe for disaster. I've wanted to see K as a dad, raising our children together, and coming to terms with the very real possibility that that will never happen has been incredibly difficult and heart breaking.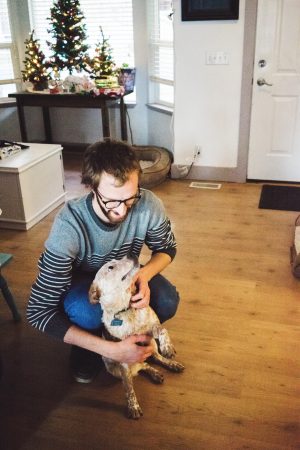 But, then our fur babies came along. I know most of our family and friends think how we care for them is excessive, and that they are "just dogs", but these animals that are "just dogs" have helped me have a chance at being a mother. To us, we are their parents, we've raised them since they were babies, even bottle feeding Sharky and Padfoot. We may only ever get to be parents to fur babies, and rather than being insulted by us referring to them as our children, us throwing them birthday parties, spoiling them, and not wanting to leave them alone, understand that we are being the best parents we can be, in the only way we know we'll get to.
I love our dogs, more than I ever thought possible. I'm sure that love would be even more intense with a biological child, but it's real, true love, regardless. I am so grateful that we have them, and that through these 4 dogs I've been able to get a glimpse of motherhood. Instead of being frustrated that we want to spend weekends with them, that we get excited to teach them new things, and that we don't want to leave them alone in a thunderstorm try to understand just what they mean to us.
I often state that I can't stand kids, or that I don't want them, and that's something I do just to try to cope. Granted, there are some kids I can't stand, but I know I would love my own insane amounts, and I know I'd be an amazing mother. But sometimes you repeat something enough that you hope one day it will be true, that one day maybe this won't hurt so much.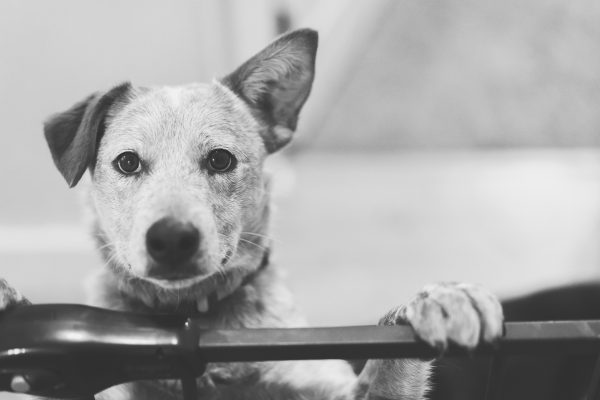 One of the definitions of a mother is,
A woman who conceives, gives birth to, or raises and nurtures a child. A female parent of an animal.
Many women can't be mothers, and men can't be fathers, in the traditional sense. Some, like me, will find other ways to help fulfill that need. For those of you that have children, I applaud you, and am so happy for you, and your chance to be a mother, as well as am a bit envious and sad, afraid I'll never have that chance with a child.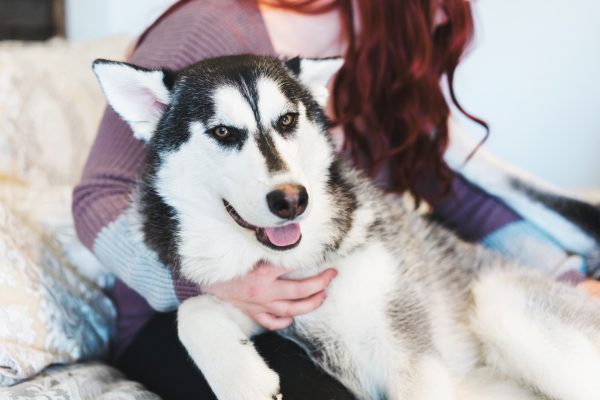 While you may not understand it, or think of your pets as a real part of your family, or as a child, we do. These fur babies are a huge part of our lives, and are our family. They will get birthday, and Christmas presents. We will be spending the holidays with them, we'll take an annoying amount of photos and be excited about them learning something new, or watching their personalities develop. We'll bore you with stories about them, and expect you to be as excited as we are, as you do when you're child learns to walk, talk, etc.
I may never get to hear the words "I love you" from a child, or to be called "mom", and I hate it, but to Padfoot, Sharky, Sherlock, and Luna, I'm who they run to if they're scared. I'm who they cuddle if they aren't feeling well. K is who they run to for kisses and endless play. For now, and maybe for forever if we aren't able to adopt, that will have to be enough.