We got all 4 dogs when we bought our house, so we celebrate all of their birthdays in April to just kind of celebrate becoming home owners and getting these 4. Our dogs are part of our family, and before A, before even knowing that adoption was a possibility and something that wouldn't bankrupt us, we got dogs. We wanted to be able to be parents, in whatever way possible. We dreamed of children, but biological children aren't in the cards for us, so we decided we'd be the best dog owners we could be, and they'd be our "children".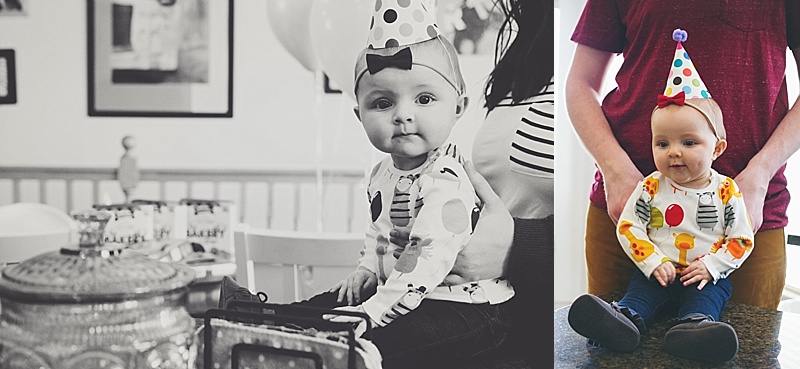 A neighbor talked with us about adoption, and ways to do it without it costing more than I make in a year, and let us see that it was possible. We had a hard time believing her, but decided to move forward, and to let ourselves hope. Our dogs were it for us; then we became parents to A. We still love our dogs, and obviously are pretty obsessed with them, but the love we have for them is so much different than the love we have for A, which surprised me. I didn't know I could love anything more than I love my dogs and K, I didn't know that having a child would change me so much.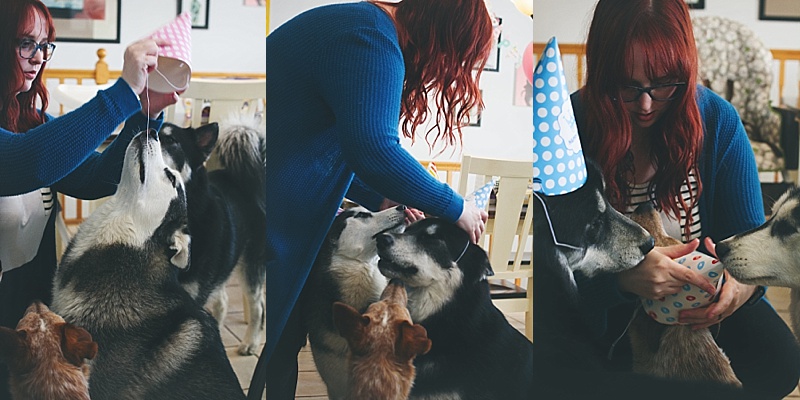 We celebrate things more now, because everything is just a bit sweeter with A in our lives. She absolutely loves all of the dogs, and they love her. Celebrating them is so much more fun now, as she gets so excited when they're around, kicking her legs and flapping her arms, squealing the entire time. They are all so gentle with her, and just so curious, which works, as A is curious right back. Four dogs is a lot, I'm not even going to pretend it's not. It's so much harder than we ever thought, more expensive, exhausting stressful, but they're family, and they're worth it. And, watching them grow up with A these past 8 months has been the sweetest and most adorable thing ever.
We had Chandee Marie Photography capture their birthday for us this year, and she was so amazing with not only us and A, but the 4 fur babies as well. Happy birthday Padfoot, Sharky, Sherlock, and Luna – we love you!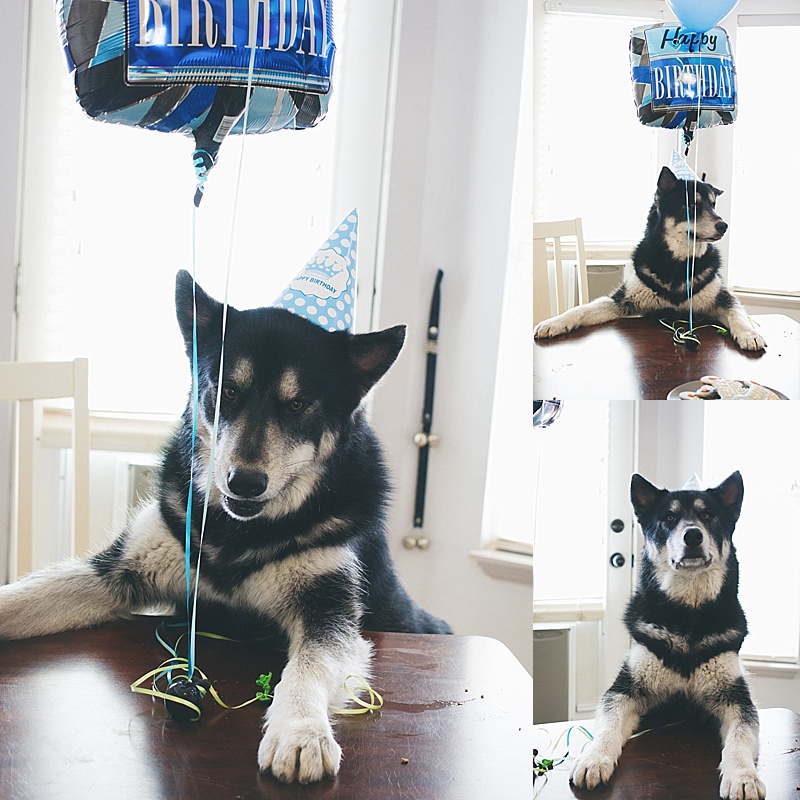 Padfoot is pretty much our grumpy old man dog. He is so sweet, but definitely takes his time warming up to anyone. He has had the hardest time adjusting to A. Never being mean or anything, just mopey about getting less attention. He has finally warmed up to her and lets her touch him. He doesn't like being touched unless it's on his terms, so him letting her reach out, grab his snout and try to eat it, or pet his head, is huge. He watches her, and has now learned that food comes from her high chair, so he's a huge fan of that. He is still the most sensitive of our dogs, and is not above bellowing at me if he doesn't think he's getting enough pets or attention in general. He loves treats, but will only do the "up" command me for me. I really need to get it on video, this giant dog doing this tiny, tiny little half jump for up – it's pretty comical.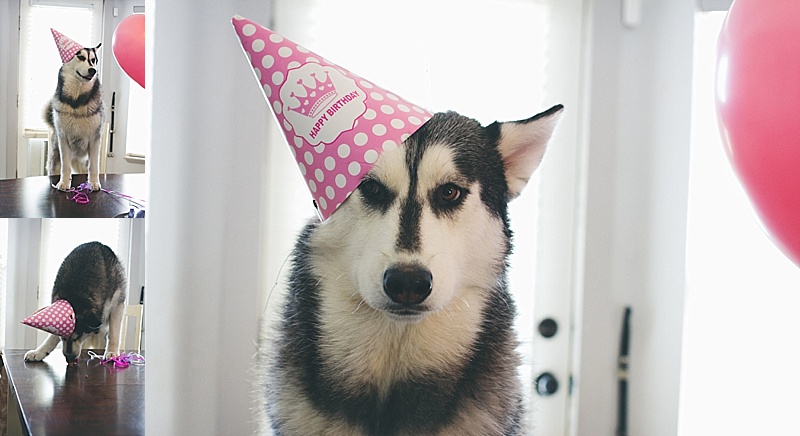 Sharky is as mischievous as ever. She is obsessed with A, staying close to her if she has any puffs or baby food close by. She cons A into leaning over out of the high chair and dropping her food, while A giggles the entire time, thinking it's the best thing in the entire world. Sharky loves A, but has adjusted to getting less attention by chewing on our window sills. But, the perk is that K has gotten very efficient at replacing them. Sharky will bark/yell at us anytime she needs attention, and has recently found other dog friends in the neighbors yard. Rather than saying hi politely she chose to dig under the fence and get face time. Fortunately, our neighbors were very cool about it, but we catch her stalking that corner, sniffing at the dirt we've piled cinder blocks on at least once a day.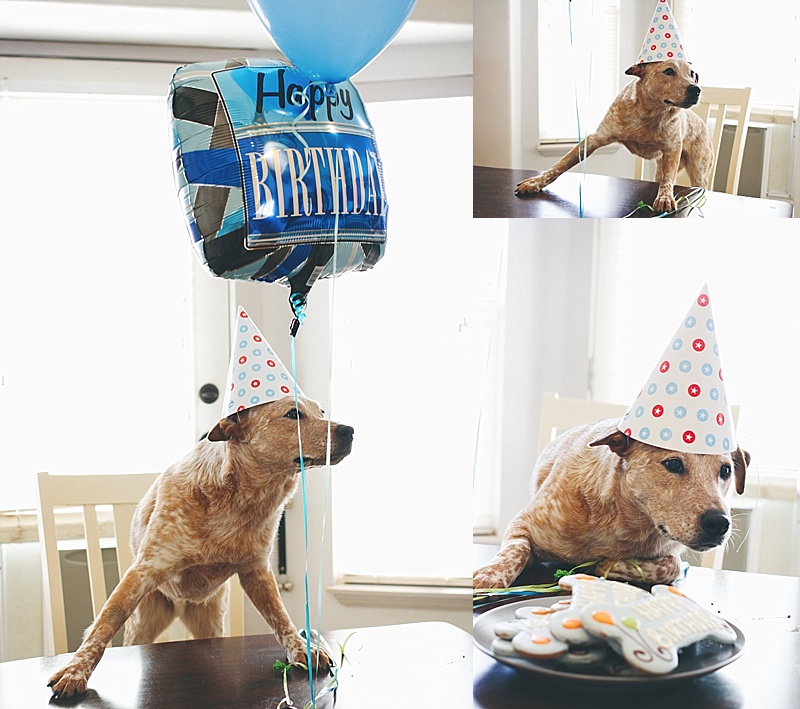 Sherlock is still our amazing, happy, loyal guy. He's been diagnosed with epilepsy, which was so scary for all of us. Driving him to the emergency vet after he'd had 2 seizures within 10 hours was terrifying. Both K and I were crying, scared for Sherlock and not having any idea what was wrong. He spent the night there for observation, and they started him on anti seizure meds, which will hopefully work. So far he's still having seizures every 2 weeks, but we keep taking him back in and getting his meds adjusted, trying to figure it out. They make him a bit tired and foggy, but he's still our happy guy that follows us everywhere, and comes running to cheer A up if she cries. He is always smiling, and is seriously the most loyal guy. He follows us everywhere, and always wants to be touching us if he's sleeping; sleeping on our feet, begging his way into our bed rather than staying on his dog bed in our room, and just nuzzling us for pets and love.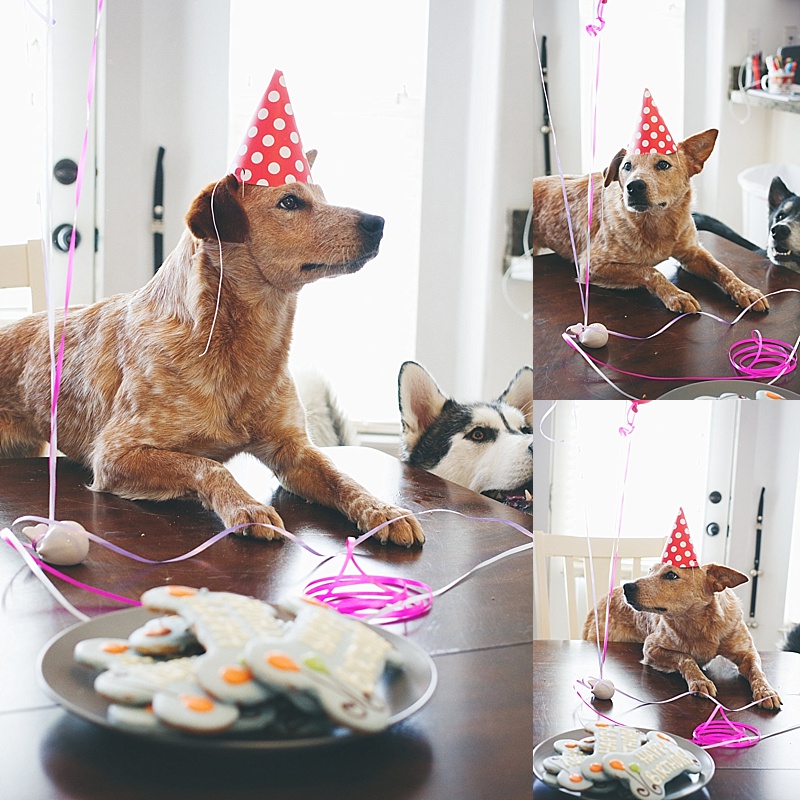 Luna is still a spaz, taking after her namesake Luna Lovegood quite well. She has sooo much energy, literally jumping off the back of our house, or the fence when she's out there running circles around all of the other dogs. She also loves A, so much, running up, tail wagging, licking her face, then running back outside to play. Luna just wants to be near you, following you from room to room to make sure she knows where you are. When Sherlock was gone overnight and most of the next day at the vet Luna spent the whole time pacing around the house and yard, looking for him. She is a bit crazy, but so loving, and just wants you to love her. She still obsessively licks, but is getting better at stopping when she's being petted.