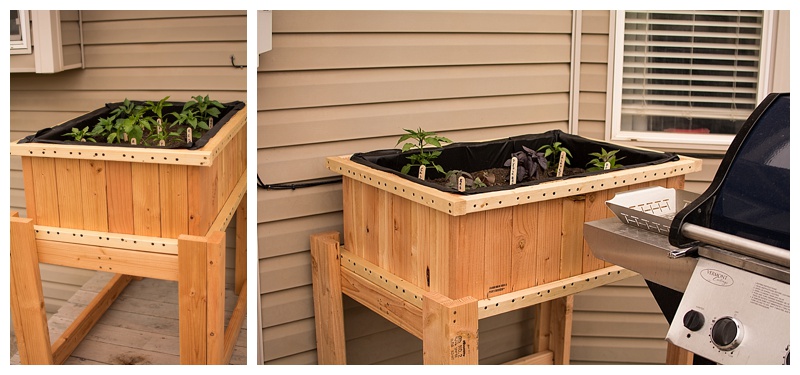 K built these gorgeous raised planters for us, and I am still drooling over them. Trying to still have a garden while also having 4 puppies has proved to be…challenging. Although, watching them run around with a huge zucchini in their mouth that they just picked is still one of my favorite oh crap moments we've had.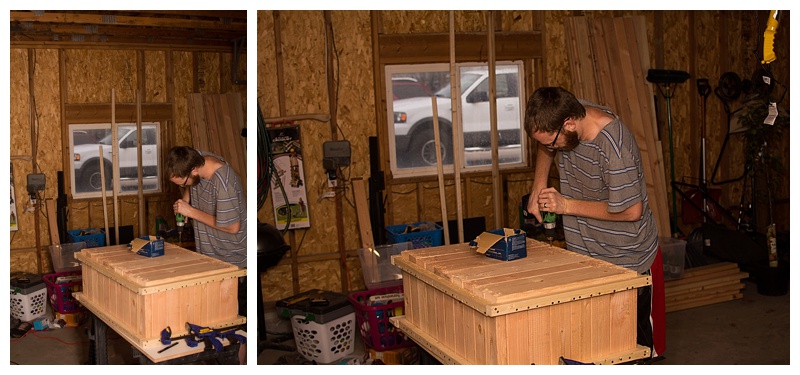 K found the plans for the raised planter HERE, and then modified them to fit our needs. He made the box 3 feet long by 2 feet wide, and 1 foot tall, which came to 10 boards long, rather then the 8 boards the plan shows, and was 6 boards wide per side. We also completely messed up the math on how much dirt it would take to fill one, thinking it was going to be 20 something cubic feet….it took 4.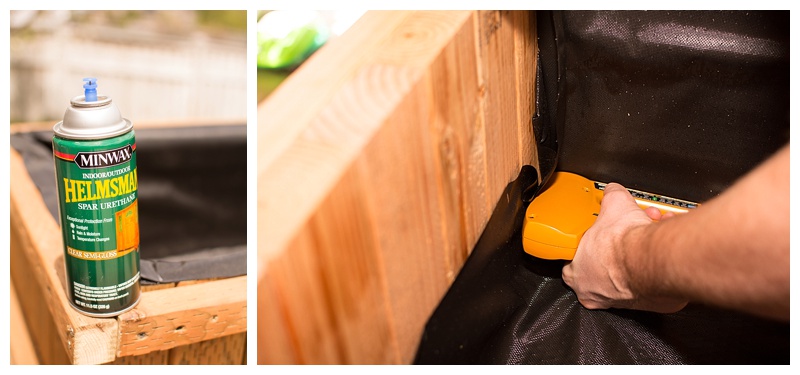 K has now made 3 raised planters, and 2 herb garden ladders and we still have some extra dirt, so we're set for quite a while on future planting needs. I didn't stain any of the planters, rather I sealed them with this aerosol Helmsman sealant, and it was so, so much easier. These cans aren't the cheapest, but it dries really fast, and drastically decreases the work involved with sealing. If you make your own we definitely advise applying some sort of sealant, or stain with a a sealant, to help the wood hold up better to the elements. We also lined the planters with some landscape fabric, and added some drainage holes.

K built a stand, designing it all himself, to keep the planters high enough that the dogs couldn't grab destroy our plants. The stand is A-M-A-Z-I-N-G. I was a little worried that it'd be wobbly, or that the dogs would knock it over, but that thing is intense and the planters are not going anywhere!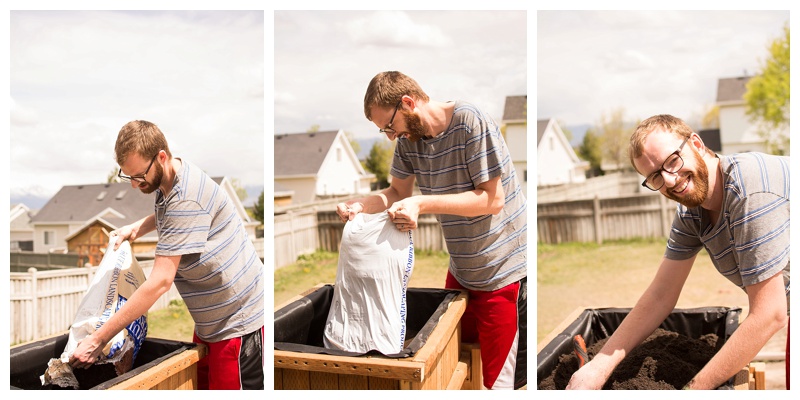 For our dirt we did a mixture of turkey fertilizer and top soil, 2 cubic feet each, and our plants have been going strong with that combination. We've also sprinkled some diatomaceous earth on them to help keep the bugs from eating their leaves.

Gah, just look at these beauties! We even have baby peppers growing on our pepper plants now, and I'm so excited! It's entirely possible that I run out to check on them to see if they've grown every other day or so, and get really excited that they're still alive. I never had a "green thumb" before, and am just learning that I can keep plants alive – which is oh so exciting.