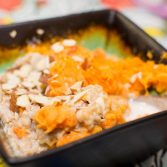 Brown Sugar Sweet Potato Bowl
This brown sugar sweet potato oatmeal is so quick, and surprisingly delicious! I've had it on our menu for months, and we never got around to trying it. I was worried it would be disappointing, but then I busted it out for my sister and her boyfriend while they were visiting and it was a huge hit all around!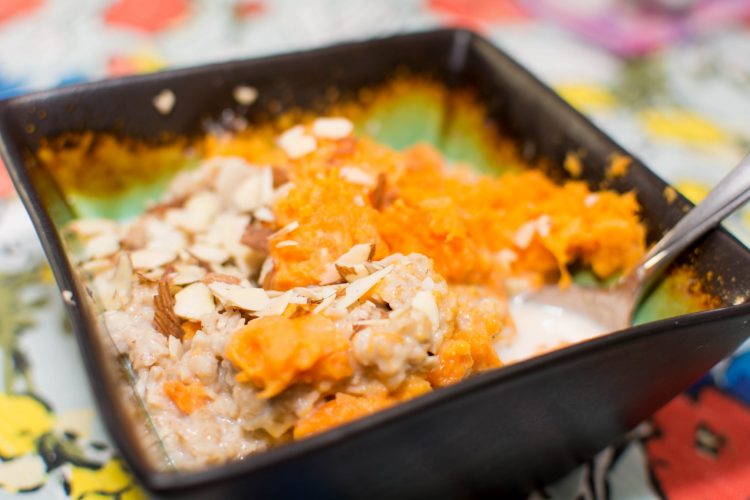 Ingredients
1/2 cup oatmeal
2/3 cup milk
1/3 cup cooked sweet potato, mashed
1 - 2 tsp. brown sugar
pumpkin pie spice
maple syrup
chopped almonds
Instructions
1
Mix the oats, milk, salt and sweet potato in a microwave safe bowl and cook on high for 1 minute 30 seconds.
2
Remove from the microwave and sprinkle with brown sugar and a dash or two of pumpkin pie spice; stir. Drizzle with maple syrup, add a small handfull of chopped almonds and add more milk if desired. Serve warm.
3
Recipe from: http://www.foodiecrush.com/maple-brown-sugar-oatmeal-sweet-potato/#
OurKindofWonderful