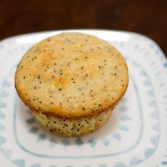 Lemon Poppyseed Muffins
We love muffins, and rotate between smoothies and muffins for breakfast in the summers, so these lemon poppyseed muffins were perfect! We love the hint of lemon, and enjoy these more than the traditional poppy seed muffins, which was a huge surprise since those are a favorite. You definitely want to try these!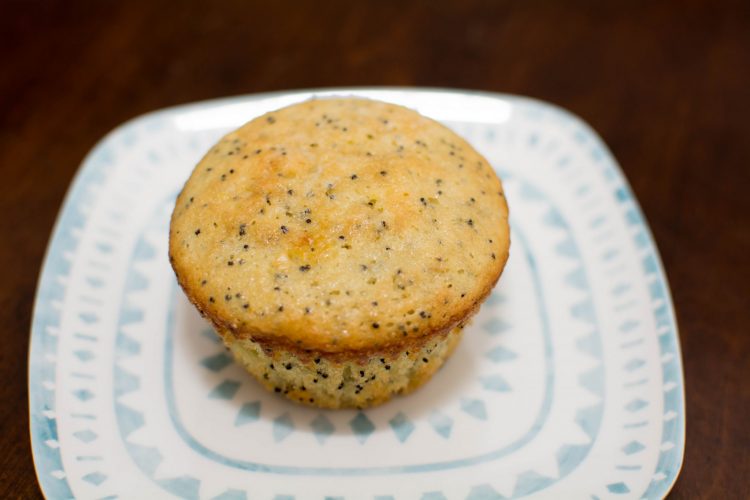 Ingredients
1 cup unsalted butter
1 1/3 cup granulated sugar
4 large eggs, separated
2 2/3 cup all purpose flour
2 tsp. baking powder
1 tsp. baking soda
4 Tbsp. poppy seeds
grated zest of 3-4 large lemons
1/2 tsp. salt
1 cup buttermilk
4 Tbsp. fresh lemon juice
2 tsp. vanilla extract
6 Tbsp. raw sugar for sprinkling
Instructions
1
Preheat the oven to 350 degrees.
2
Line or grease muffin tins, then set aside. If you have any unused cups fill them 1/3 full with water to prevent warping.
3
In a bowl cream together the butter and sugar until they are light and fluffy. Add in the egg yolks, one at a time, being sure to beat after each is added, until blended.
4
In another bowl stir together the flour, baking powder, baking soda, poppy seeds, lemon zest, and salt. Then, add the flour mixture to the butter mixture, alternating with the buttermilk, lemon juice, and vanilla. Beat until smooth.
5
Grab another bowl, and using a hand mixer on high beat the egg whites just until they form soft peaks. Gently fold the egg whites into the batter, mix until blended.
6
Spoon the batter into each muffin cup, filling 3/4 of the way full. Sprinkle the top of each muffin with some raw sugar.
7
Bake the muffins until they are golden and springy to the touch, and a toothpick inserted into the middle comes out clean, about 20-25 minutes. Let cool for 5 minutes, then enjoy.
OurKindofWonderful