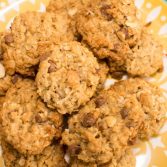 Oatmeal Coconut Chocolate Chip Cookies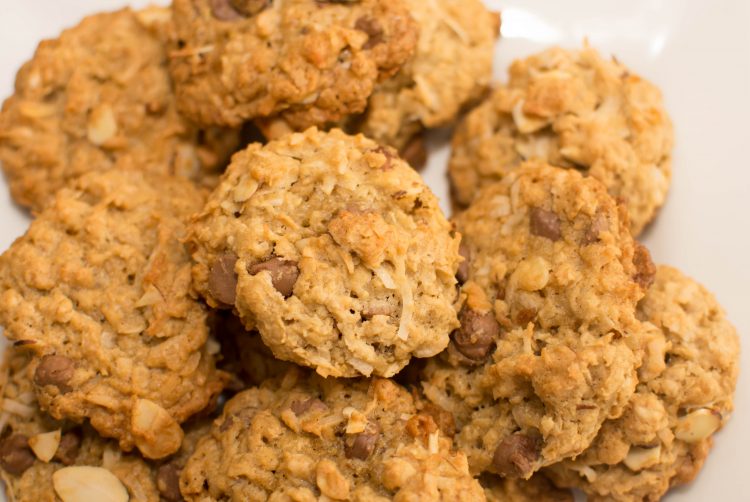 Last weekend we went on this whole let's be good neighbors and make cookies for people quest. We made these, and the best pumpkin chocolate chip cookies ever, in an effort to be neighborly. Then, we had to go and make a second batch of the pumpkin cookies because we ate so many :s. But, both cookies were a hit, with neighbors, and with us. These cookies are perfect milk dunking cookies, which is always a favorite for K.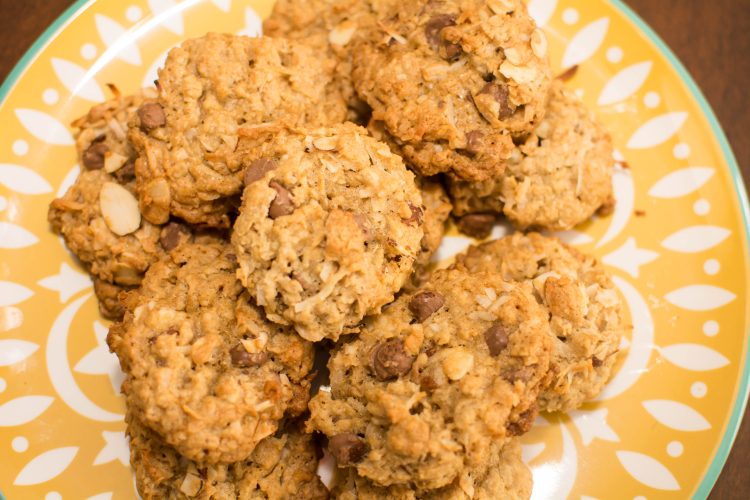 Ingredients
1 3/4 cup all-purpose flour
1 tsp baking soda
1/2 tsp salt
1 cup unsalted butter, softened
1 1/4 cups packed light-brown sugar
1/2 cup granulated sugar
2 large eggs
2 Tbsp milk
1 1/2 tsp vanilla extract
1/4 - 1/2 tsp coconut extract
3 cups rolled oats
3/4 - 1 cup chocolate chips
1 1/3 cups shredded coconut
1 cup unsalted almonds, chopped, slivered, whatever you have on hand
Instructions
1
Preheat oven to 350 degrees.
2
In a mixing bowl, whisk together flour, baking soda and salt; set aside.
3
In a bowl cream together butter, brown sugar and granulated sugar until well blended. Mix in eggs, one at a time. Stir in milk, vanilla and coconut extract. Blend in dry ingredients then blend in oats. Mix in chocolate chips, coconut and almonds. Use a medium size cookie scoop and place about 2 inches apart on a greased cookie sheet.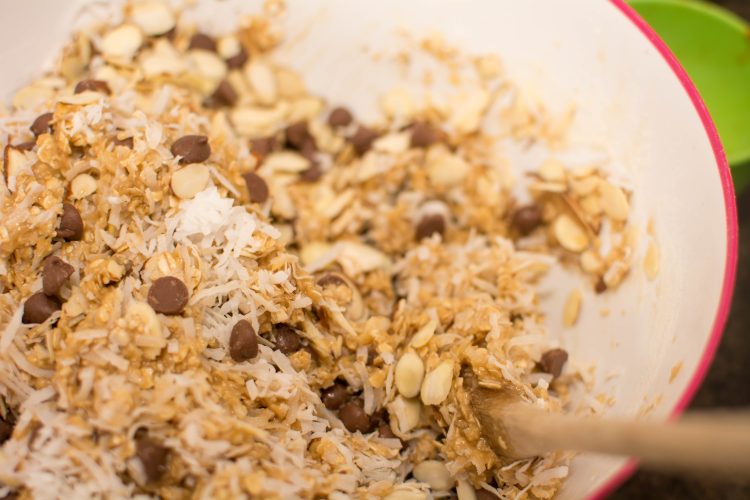 4
Bake in preheated oven 11 - 13 minutes. Allow to cool on baking sheet several minutes, then transfer to a wire rack to cool. Store in an airtight container at room temperature.
5
Recipe by: http://www.cookingclassy.com/oatmeal-coconut-almond-chocolate-chunk-cookies/
OurKindofWonderful