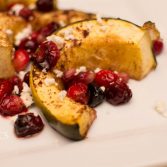 Roasted Acorn Squash with Pomegranate and Cranberry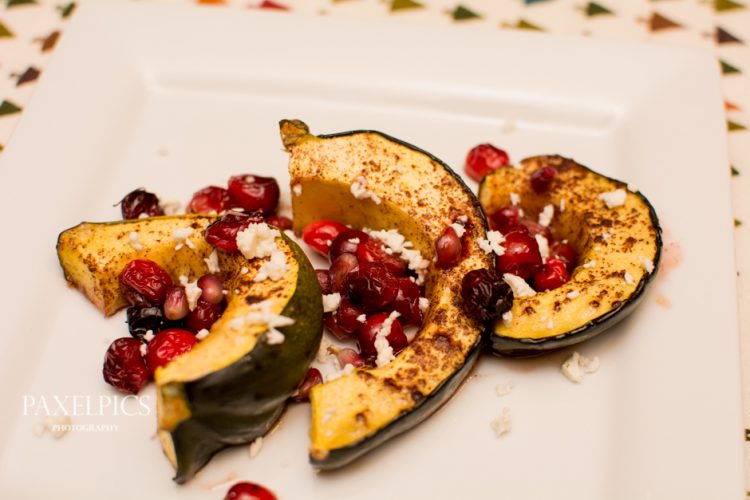 Squash is quickly becoming a staple in our diets. I've found that Feta and squash mingle perfectly together, and I pretty much want to top everything with squash related with Feta cheese! This squash recipe pairs perfectly with a nice steak, or even pork or ham. It's quite versatile, and oh so tasty.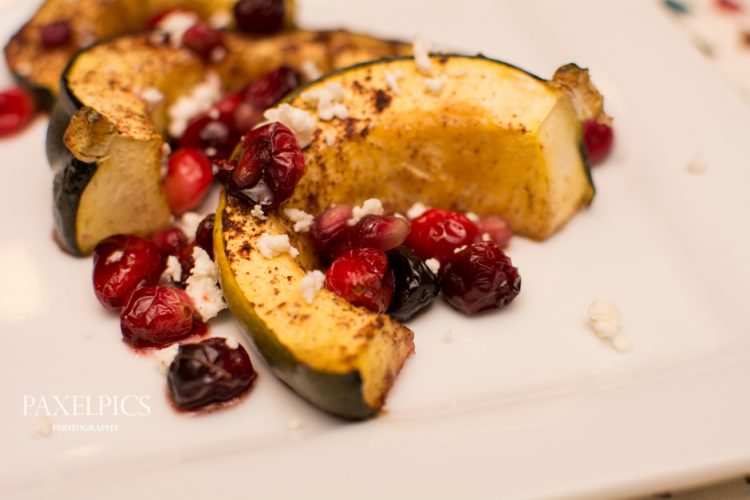 Ingredients
1 acorn squash
1/2 cup cranberries
1/4 cup pomegranate arils
1-2 Tbsp. butter
Cinnamon, to taste
Feta Cheese, to taste
Honey, to taste
Instructions
1
Preheat oven to 350 degrees.
2
Cut the acorn squash crosswise, into 1 inch slices.
3
Remove seeds from the middle of each slice, and place slices into a baking dish. Generously butter each piece, then top with brown sugar, and sprinkle with cinnamon.
4
Roast in the oven for 20 minutes, then add the cranberries and pomegranate arils, and roast for an additional 30 minutes, or until squash is fork tender, and the cranberries have begun to burst.
5
Remove from the oven, top with drizzled honey, and feta cheese. Serve warm.
OurKindofWonderful