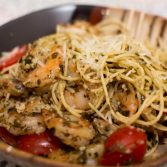 Shrimp Pesto Pasta
Another recipe that K loves, and is excited to have again and again. And, honestly, soooo easy. Like, I was insanely shocked and pretty much as soon as the pasta finished cooking the meal was all put together. So, even though I hate shrimp, this is now one of my favorite meals to make, haha.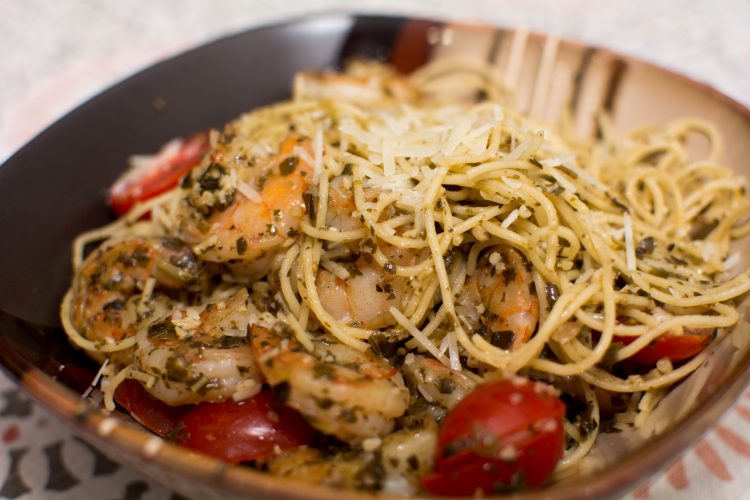 Ingredients
10 oz spaghetti noodles
3/4 cup basil pesto
1 lb medium-large shrimp, peeled and deveined
1 Tbsp. olive oil
1 tsp. Italian seasoning
1/4+ cup parmesan cheese
1 cup cherry tomatoes, halved
Instructions
1
Cook pasta according to package directions. Have your shrimp ready, shelled and deveined, before you begin.
2
Heat up your olive oil in a large pan over high heat. Once it's hot add the shrimp and sprinkle with Italian seasoning. Cook for 2-4 minutes, or until shrimp are pink and opaque.
3
Drain the pasta and add it to the pan with the shrimp. Stir in the pesto. Add the cherry tomatoes and parmesan cheese to the pan. Top with chopped parsley if desired.
4
Recipe from: http://www.dinneratthezoo.com/shrimp-pesto-pasta/
OurKindofWonderful