It feels like just yesterday that we were signing the papers to close on our house, then rushing to pick these 4 lovelies up. Where the heck did the time go? I'm sure when we have human children the nostalgia and where the heck did my babies go feeling will be worse, but seriously, where the heck did my babies go?!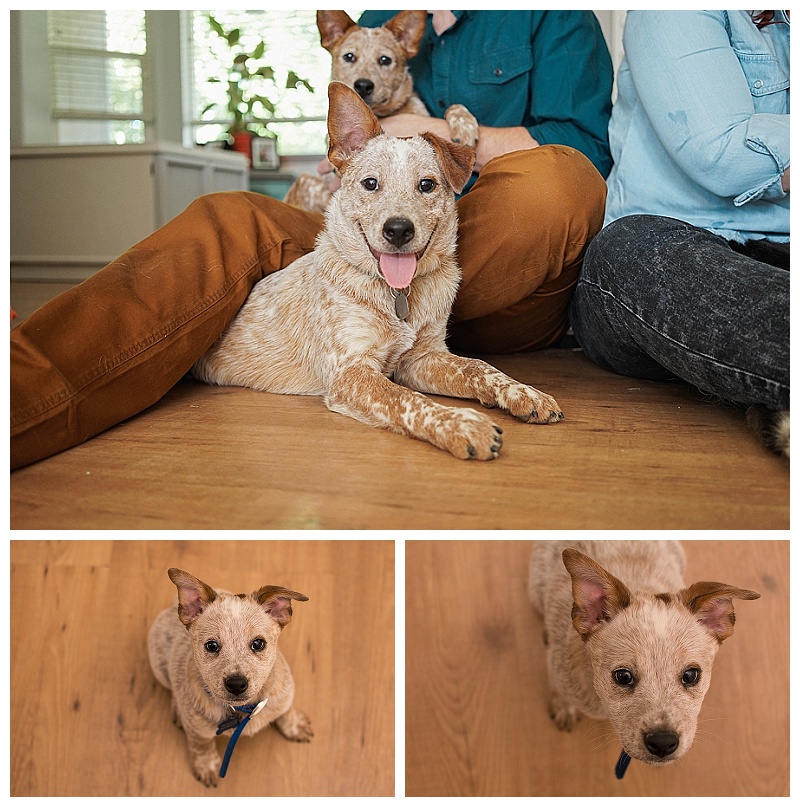 Sherlock is as goofy as ever, and has developed this adorable ear droop. I swear he can turn it off and on, and he does it to me constantly. I'll be upset at something he did, like jumping up and grabbing a decapitated toy we took away from our kitchen table, then running off and spreading its stuffy innards everywhere. Then, I sternly call his name, he sits down, ears back, tail tucked, and looks at me, slowly starting to smile and popping one ear up, and I melt. He also has the BEST smile. I'm not kidding, this guy smiles all the time, and it's the most adorable thing ever. It's so genuine, and he is such a happy puppy.
He is the worst cuddler ever, and when he does fall asleep in my arms I try to not even breathe, just basking in the moment. The minute he wakes up it's go go go again, and just wanting to be in our faces, licking our ears, and playing. He is as obsessed with fetch as ever, weighs over 35 pounds, still hates having his nails filed down, and knocks his food bowl over scattering his food everywhere when he gets excited to see us, daily. If he wasn't so dang cute about the whole thing it'd bother me a lot more.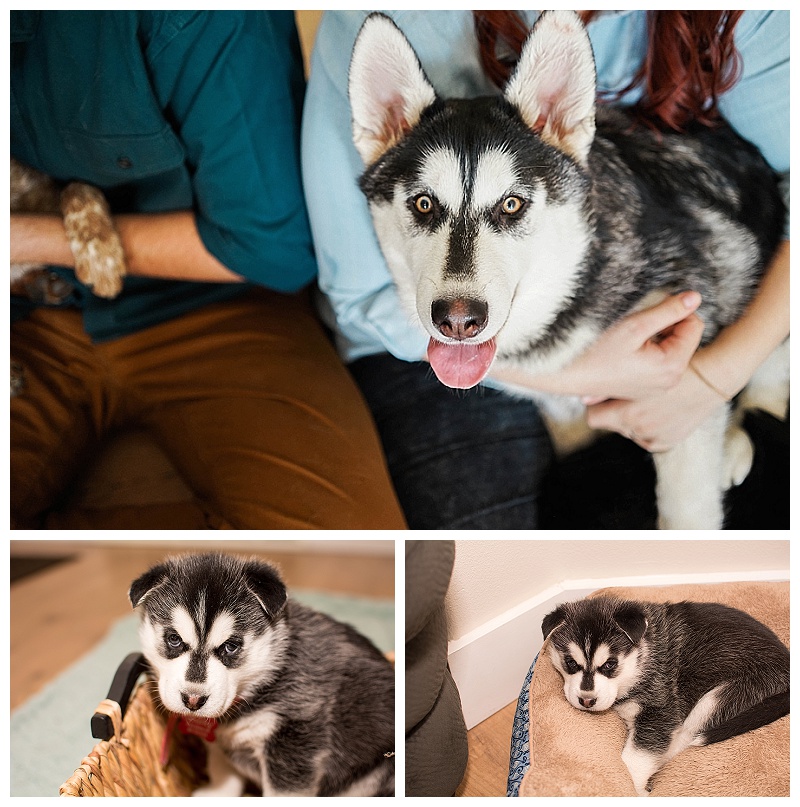 Sharky is the sneakiest, cutest, feistiest little lady. Lately she's started to want more of our attention, and to be cuddled, so we're kind of in puppy heaven. She knows how to open baby gates, monkey climb over them, does the most adorable jump up onto us when we get home that we can't even scold her.
She is the ultimate squash thief, destroying the few squash plants we have left. She has the adoarble high pitched bark she does when she's playing, or another dog takes her bone and she wants it back but isn't too peeved yet. She thinks my hair in a braid is a rope toy and tries to run off with it. She's discovered K's beard, and thinks it's a rope toy too. She's just our sassy little lady, and we can't get enough of her.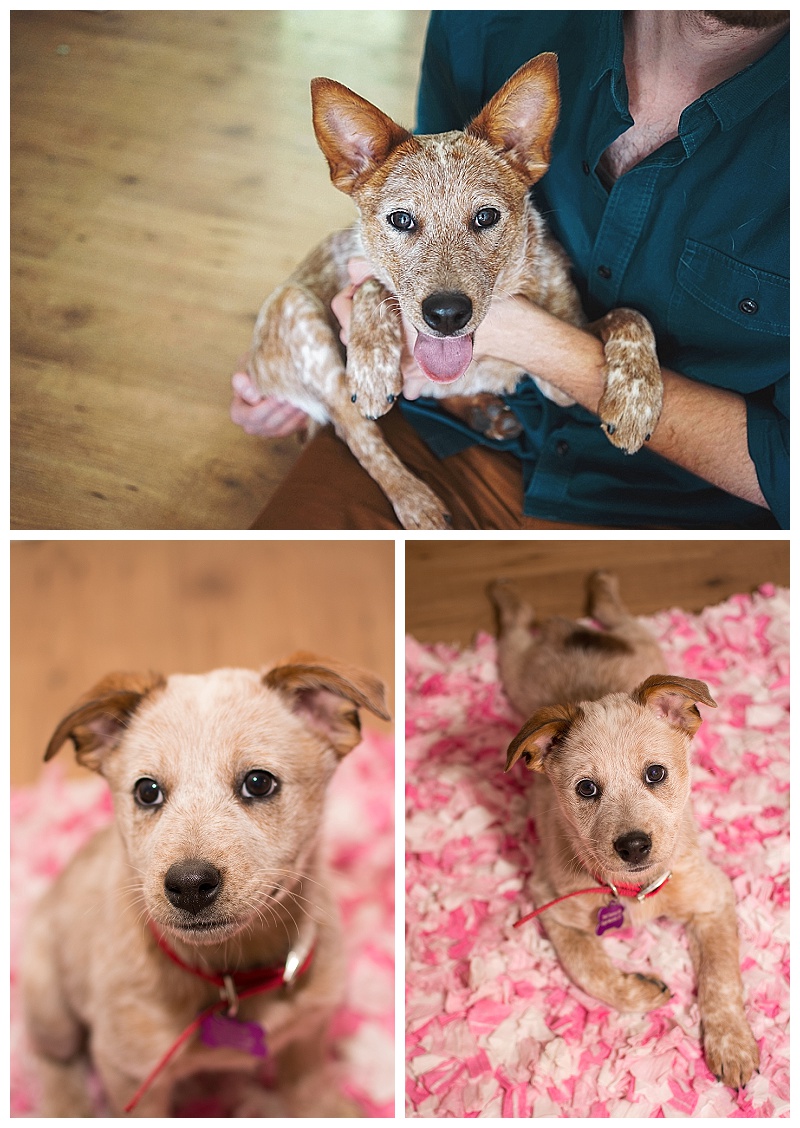 Luna is this adorable, tiny, can jump higher than you ever imagined and will lick you to death dog. She gets so excited to see us that she jumps up to K's elbow. Not even kidding you, she's this insane super dog. She gets far too little credit for how amazing she is, and LOVES to be on our bed. She'll just lay there while you do your thing, happy as can be.
Luna is the most forgiving and hardest to teach dog. She will get in trouble, and we'll scold her, and she sits there, wagging her tail at us. Or, she'll be sad for like, .5 seconds, then tummy crawl her way to be near you, tail wagging, tongue licking away. It's impossible to stay angry, which then makes you angry, and it's this crazy cycle.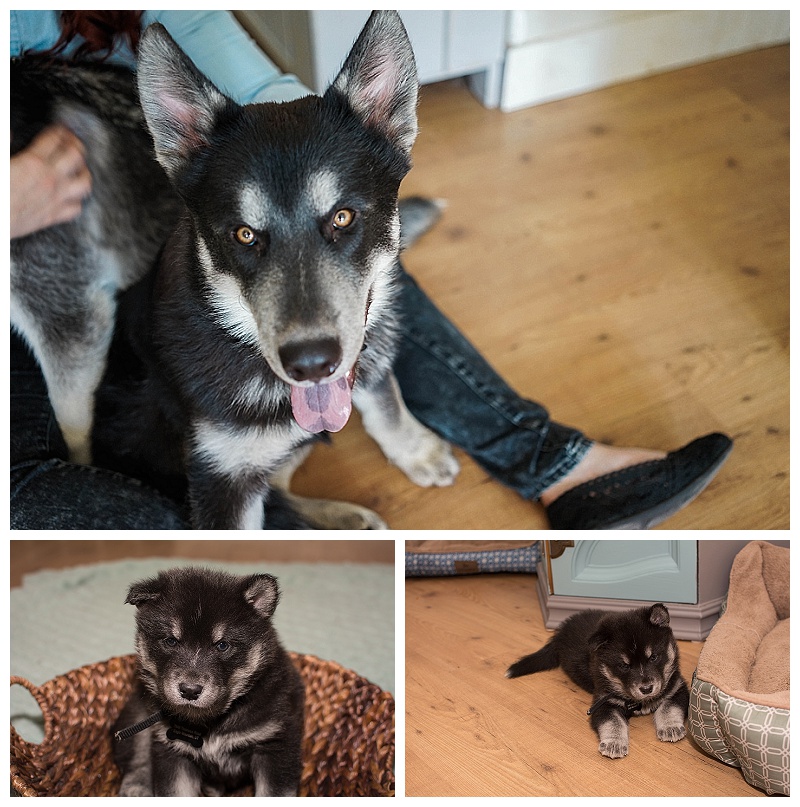 Padfoot is our most affectionate dog, and is a total momma's boy, which I love! He is incredibly gentle, and just wants tummy rubs 24×7. We've started to let him stay on our bed for a bit, trying to teach him to do well out of his crate at night so he can sleep with us, and he loves it. He hasn't mastered the sleeping part of being on our bed, but he'll just sit there and cuddle with you until you turn the lights out. Then he gets nervous, paces, and drives you crazy the rest of the night. All of our dogs know the time for bed command, but now he will just sit there starring at you, like, uhm, not yet, we haven't cuddled. It totally makes my night.
He is amazing on walks, still a bit terrified of other humans, and LOVES food. He rests is face on my thigh when we eat, and just sits there. He doesn't whine, just sits there and stares, and I melt E-V-E-R-Y time. He has it down. Even K has melted, and that man is made of steel as far as sharing his food with the dogs goes.
Gah, how are they already so big?!