So, we are those dog owners that treat their dogs like children. People seem to understand more when they learn that we can't have biological children of our own, but I honestly think we'll always be dog spoilers, even after we've adopted. For us, these 4 are part of our family, and are treated like it. So, we of course, did a mini birthday celebration for them.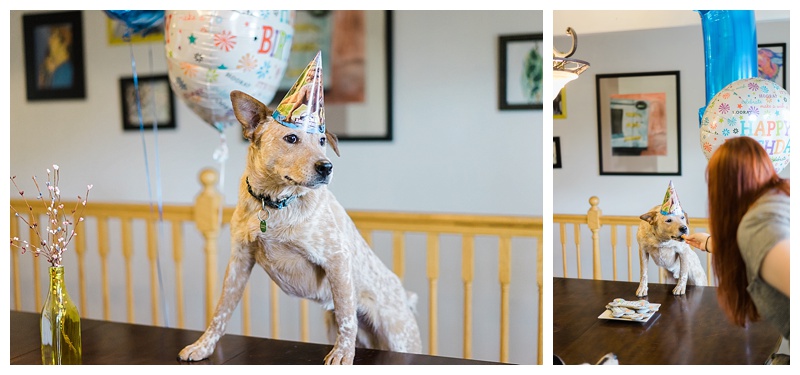 The birthday hats aren't their favorite thing, but once they learned that they got soooo many treats when they wore them they did better. Sherlock was a bit timid at first. He's normally not allowed up on the table, and there he was, standing on the bench, with a weird dinosaur hat on. I loved it.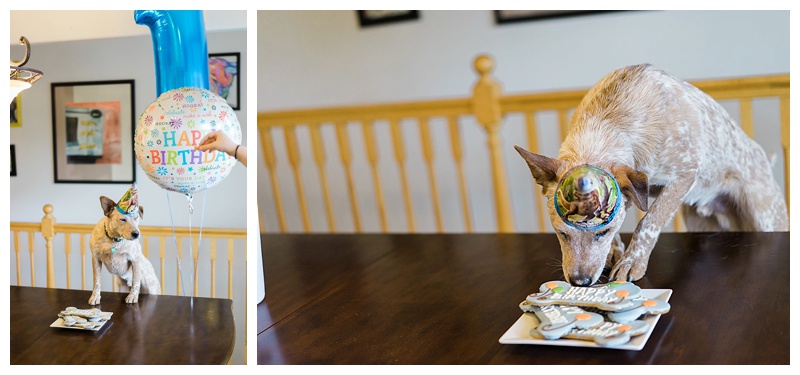 Sherlock is such a curious dog, and just wants to be next to his humans. He'll follow you all around the house, tail wagging, just waiting for cuddles. He's an incredibly quick learner, and just wants to please you.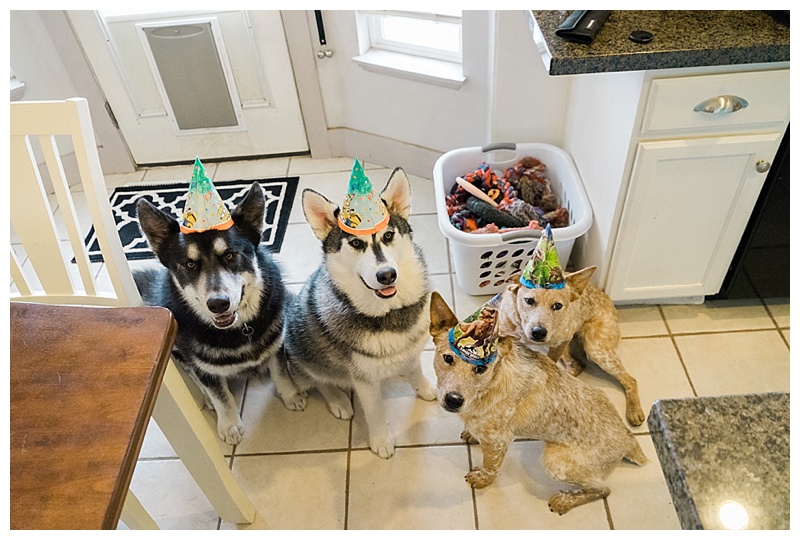 When he gets tired he makes the cutest grunting/snorting noises as he's trying to cuddle up as close to you as he can be, and falls asleep.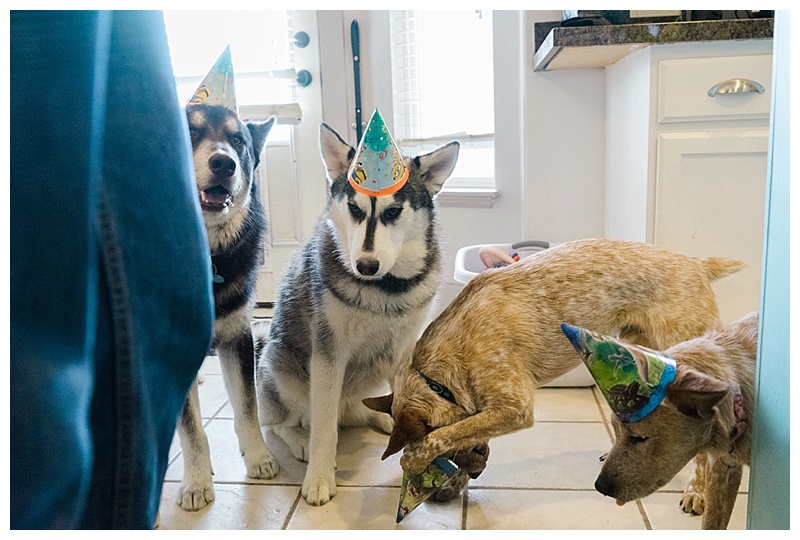 This little lady is such a diva, and so spunky. Sharky keeps our lives interesting, and there is never a dull moment with her. She is a gentle giant, and has the best smile.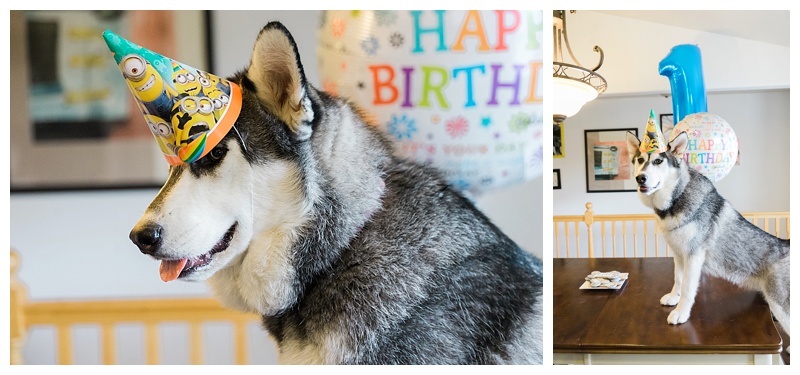 She also happens to be a drool monster. You get people food out and she automatically starts dripping. She gets so excited, and even tries to bump your elbow while you eat to knock food on the floor.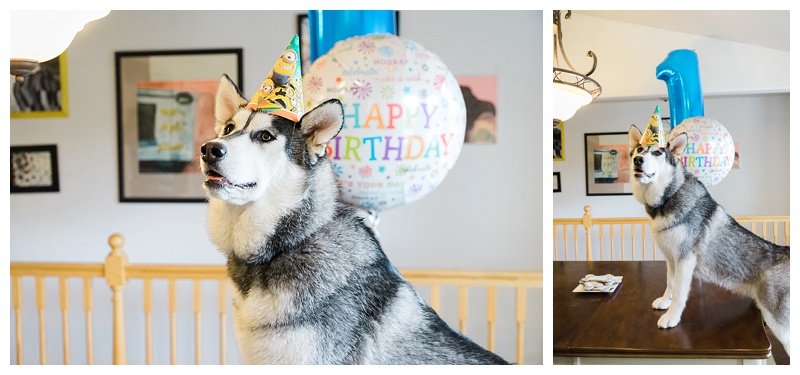 This lady is so smart, and it proves to be inconvenient sometimes. She always keeps us on her toes, and we just adore her. She loves her treats, and gets so excited if we make fish that she'll bark at us to hurry up and give it to her.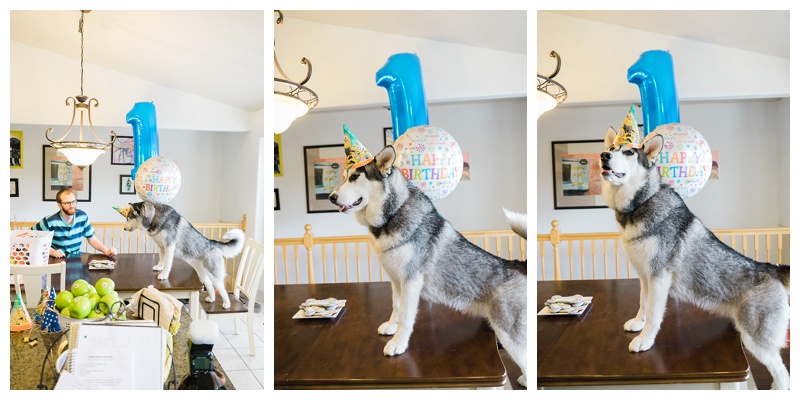 Padfoot is a total momma's boy, which I love. He is incredible gentle and sensitive, and just loves to be loved. Tummy rubs are right up there with food in his book, and he can never get enough. He even enjoys being brushed and will sprawl out and start to fall asleep, then as soon as you stop he paws at you for more.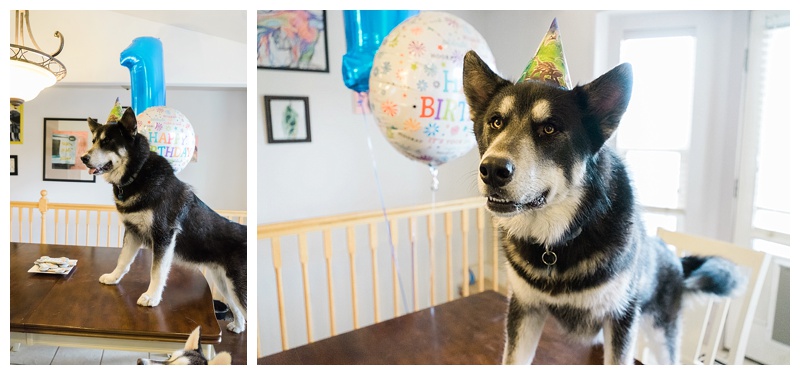 He is very cautious of new people, and keeps his distance as he warms up to you. Once he does though, you'll get the biggest grin and be required to provide endless amounts of tummy rubs or he'll bellow at you.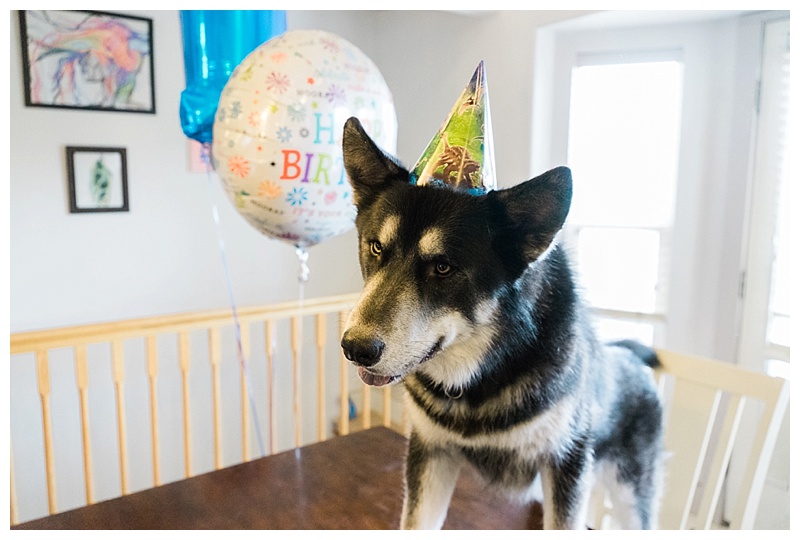 Luna is the one that's taken the longest to try to understand. If outside she has endless amounts of energy, and will literally run around in circles while playing with you to get all of that energy out. She can catch a frisbee mid air, and can wrestle Padfoot to the ground.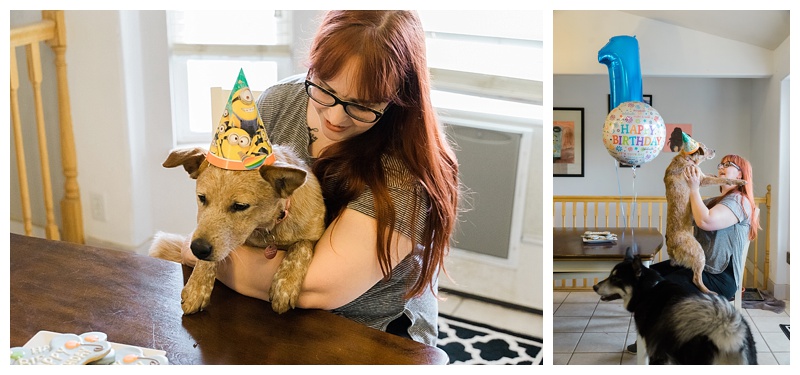 Luna loves kisses, and is the ultimate cuddler. If she's done something naughty she'll literally army crawl toward you, tail wagging, anxious to give you loves and know everything is ok. She's very sensitive, but quick to forgive.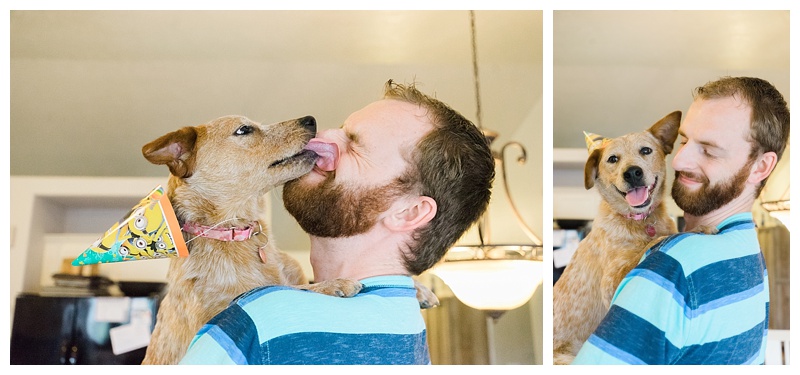 These 4 have won our hearts, and not only were we celebrating their birthdays, but also a year of them being ours. This past year has gone by so fast. When we look back at photos from when we just got them we have a hard time believing they were ever that tiny! K used to be able to carry both Sharky and Padfoot in one arm, and now it's a struggle to do it with two.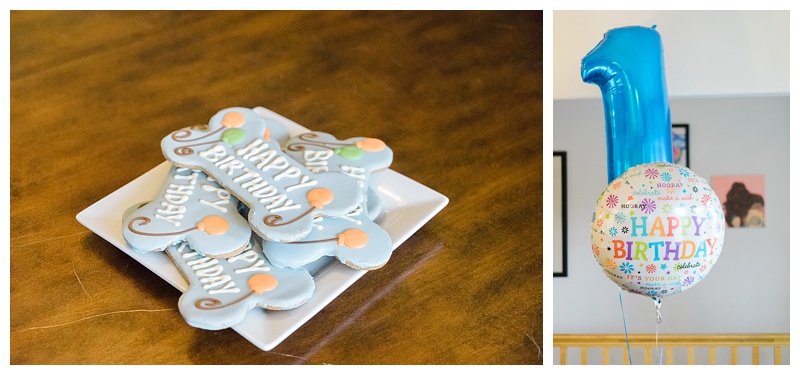 They, of course, got some new toys to celebrate. We try to only buy toys for Christmas and their birthday, and just cross our fingers that they last that long. Sherlock is the ultimate squeaky toy destroyer, so when there's a sale we stock up.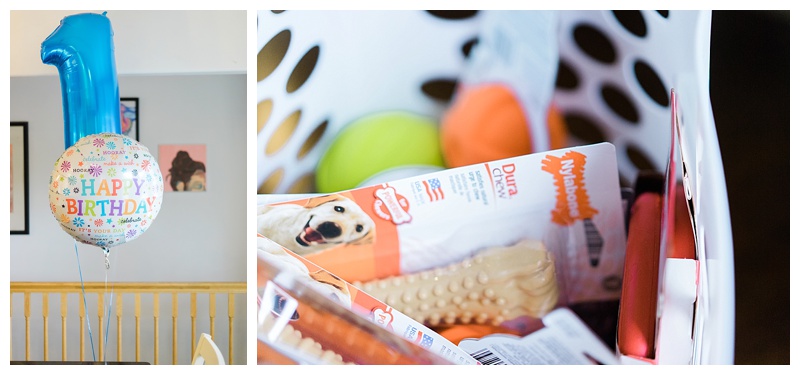 Luckily, all 4 love treats, so it's pretty easy to get them to "pose" for photos. They've also gotten very used to the camera, and know when the camera comes out there will be treats, so they're quick to sit, stay, lay down, etc.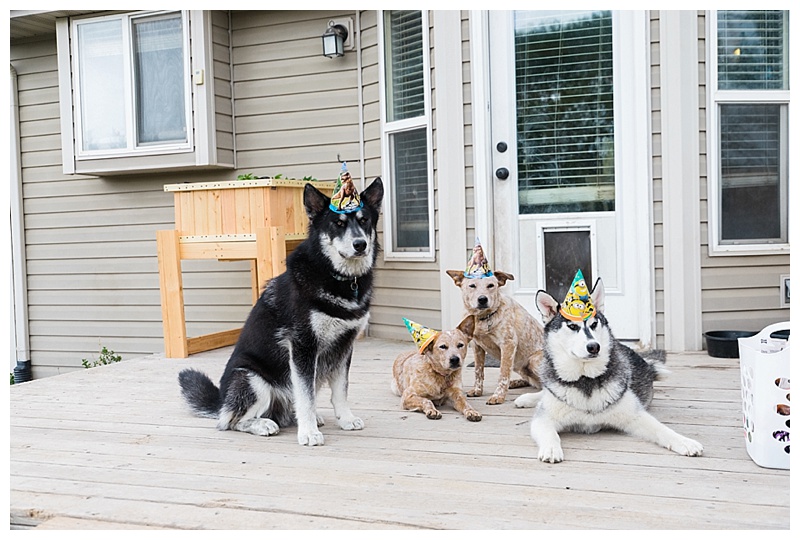 I seriously cannot get enough of these 4 and their adorableness. Plus, those birthday hats! Gahh, I just melt.
So, Happy Birthday Padfoot, Sharky, Sherlock, and Luna! We're so glad we have all 4 of you, and you're the best fur babies ever. Even when you make life extra stressful, or wake us up at 3am wanting to play, we couldn't imagine life without you.