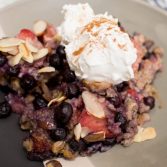 Baked Berry Oatmeal
This berry oatmeal could work for breakfast, or if you add a scoop of ice cream to the top it could make a delicious dessert! You can use any berries, frozen or fresh, but if you use frozen you may need to cook for a bit longer. This recipe is absolutely delicious, and crazy easy. You can also prep it the night before, then keep it in the refrigerator until morning when you're ready to bake it.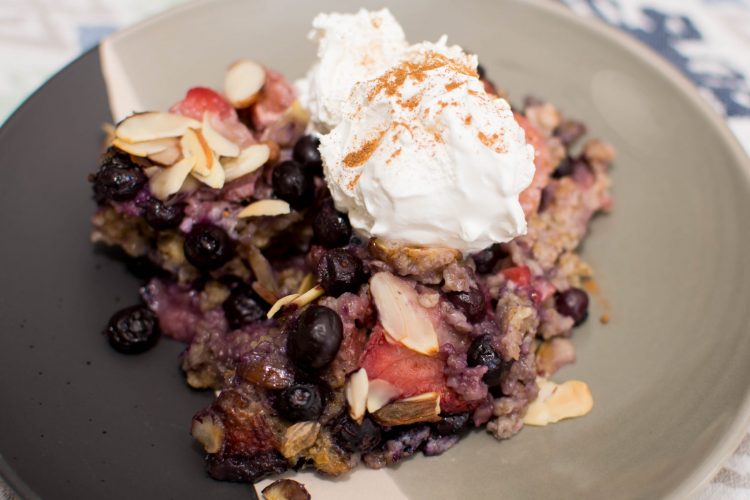 Ingredients
2 cups milk
2 large eggs
2 Tbsp. olive oil
1/2 Tbsp. vanilla extract
1/4 cup honey
4-6 cups mixed berried, divided
2 cups rolled oats
1 tsp. baking powder
1 tsp. ground cinnamon
pinch of nutmeg
1/3 cup light brown sugar
1/4 cup sliced almonds, or other nut of choice
whipped cream for topping, if desired.
Instructions
1
Preheat oven to 375 degrees.
2
Grease a 2 quart baking dish; set aside.
3
In a mixing bowl whisk together the eggs, milk, oil, vanilla, and honey.
4
Grab your baking dish, and put half of your berries in a layer on the bottom.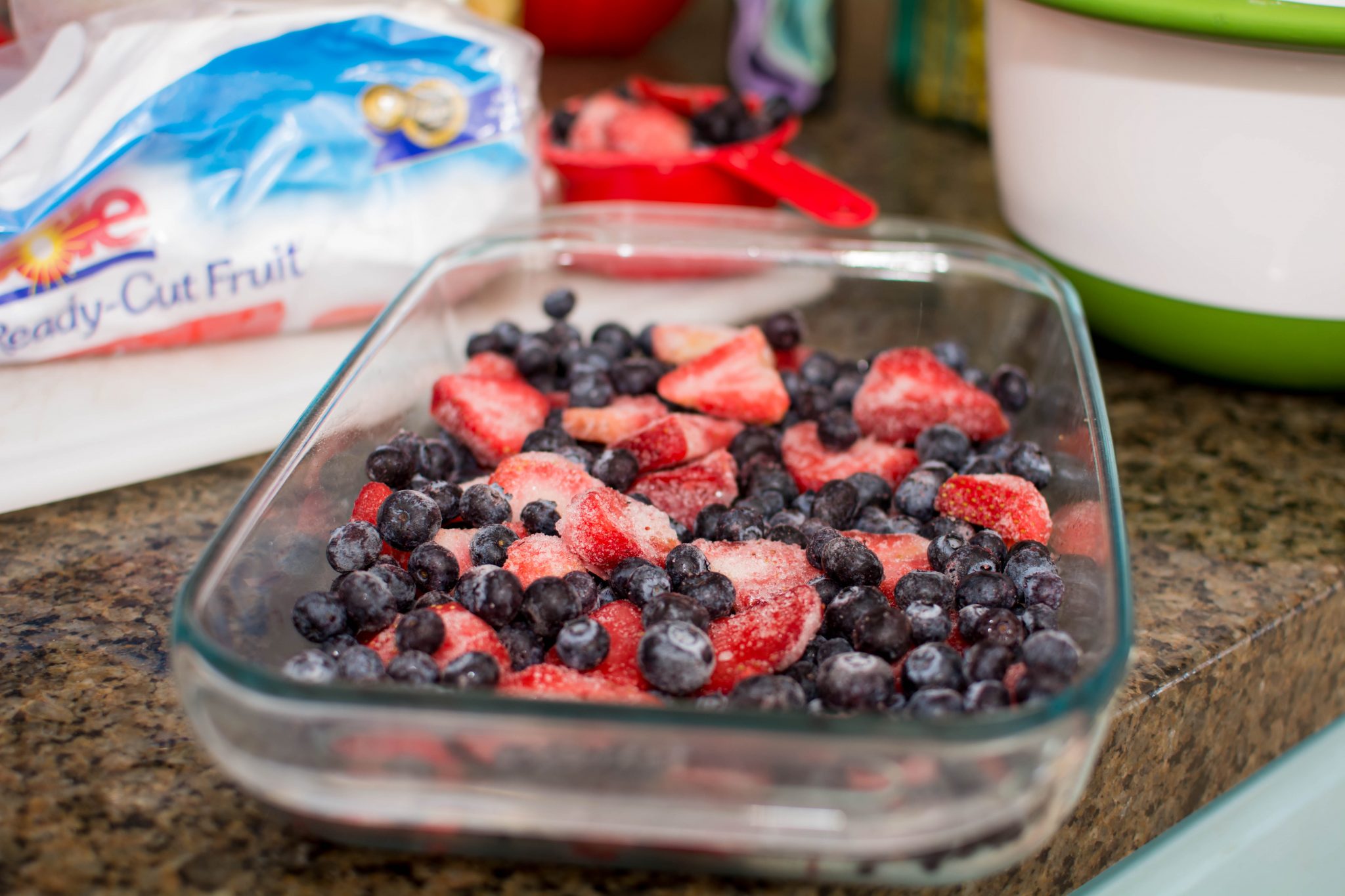 5
In another mixing bowl mix together the oats, baking powder, cinnamon, nutmeg, and brown sugar.
6
Pour the oat mixture over the layer of berries you just placed in the baking dish.
7
Pour the milk mixture over the oat mixture.
8
Arrange the remaining berries on top of the egg mixture.
9
Sprinkle slivered almonds over the top.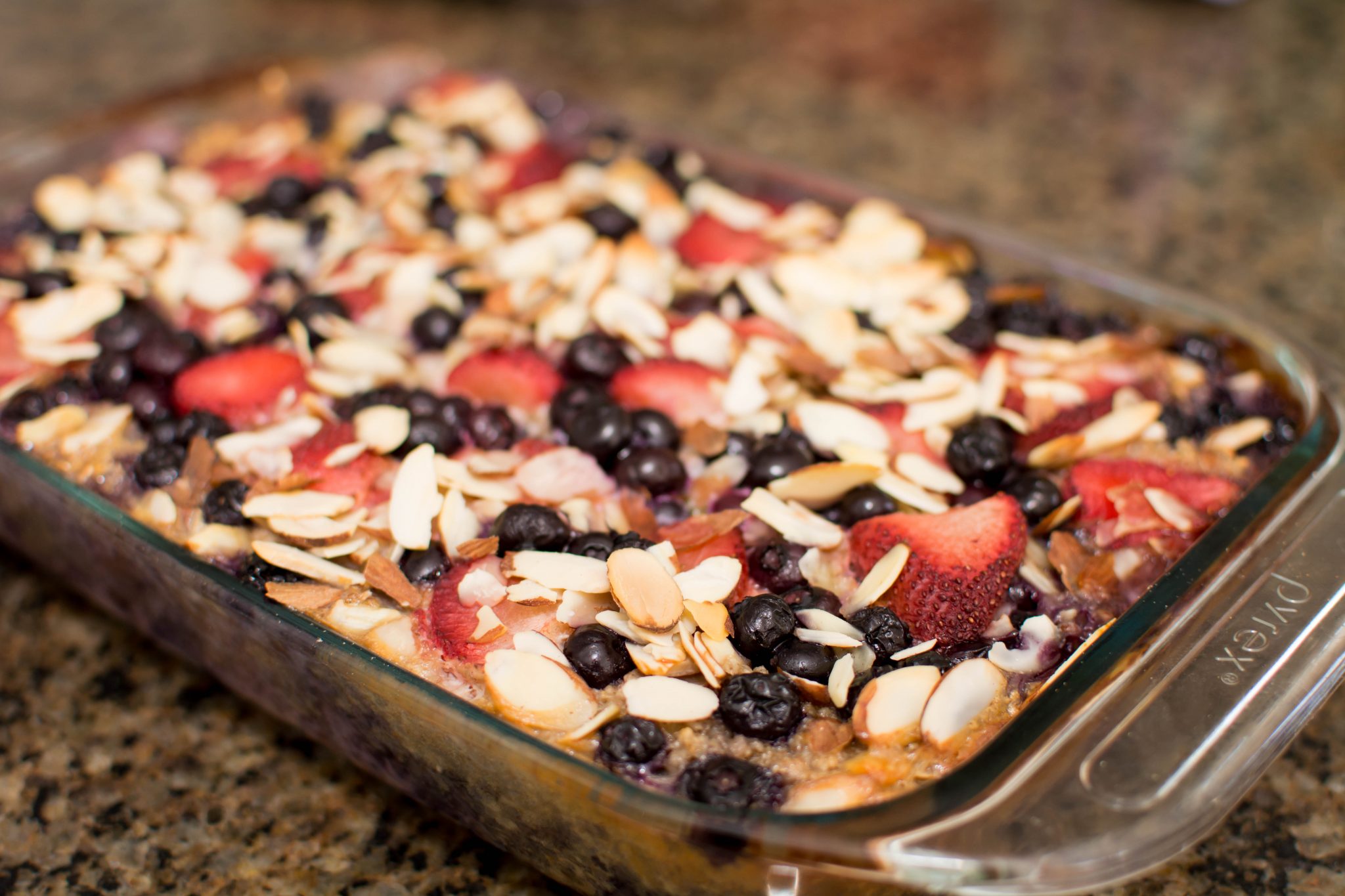 10
Bake for 45-55 minutes, or until the oats have absorbed all of the liquid.
11
Let stand for a few minutes before serving, and top with whipped cream, if desired.
OurKindofWonderful