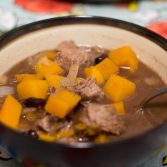 Beef Stew with Squash and Cranberries
You all know I'm obsessed with cranberries, so when I found a stew recipe that used them I just had to try it! I ended up tweaking it a bit, as, well, it was just blah. With the new spices, cranberries, and some extra apple juice this stew is a huge hit, and perfect for this cold weather! And, it's all done in the crock pot, so that's a huge time saver. Trust me and give it a try.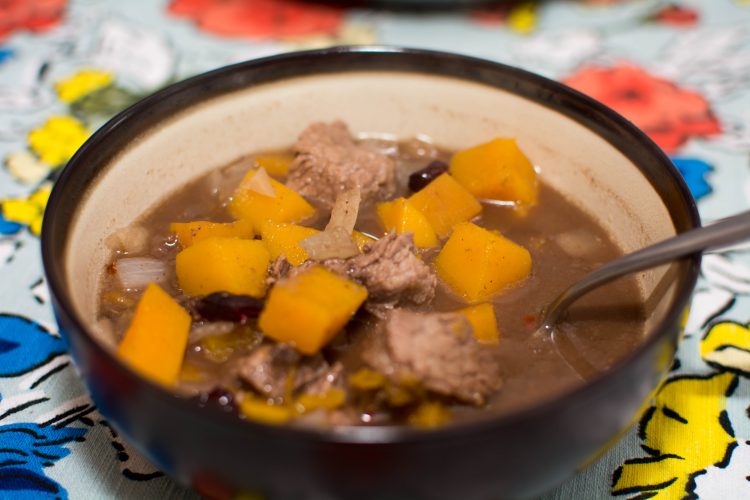 Ingredients
3-4 lbs. beef stew meat
2 lbs. butternut squash, peeled and cubed
1 onion, thinly sliced
1 cup sweetened, dried cranberries
2 Tbsp. unsweetened cocoa powder
1 Tbsp. garlic powder
1 tsp. ground ginger
1/2 tsp. salt
1/4-1/2 tsp. ground ginger
1/4 tsp. ground cloves
1/4-1/2 tsp. red pepper flakes
1 orange, juiced
4 cups beef broth
1/4-1/2 cup apple juice
Instructions
1
Use a 6 quart slow cooker. Add the meat, onion, squash, and cranberries. Add the spices. Add the orange juice, apple juice, and beef broth. Stir well to mix thoroughly. Cover and cook on low for 8 to 10 hours.
OurKindofWonderful