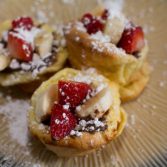 Mini German Pancakes
These mini German pancakes are delicious, and a huge hit for all of us! A ate her so fast, and kept signing for more. We had these 3-4 times in December alone, and are not even close to getting sick of them. These are so easy, and delicious. The topping options are endless, you can do Nutella and fruit, or peanut butter, syrup, jam, etc. I also love how tiny and cute they are – make breakfast that much more fun.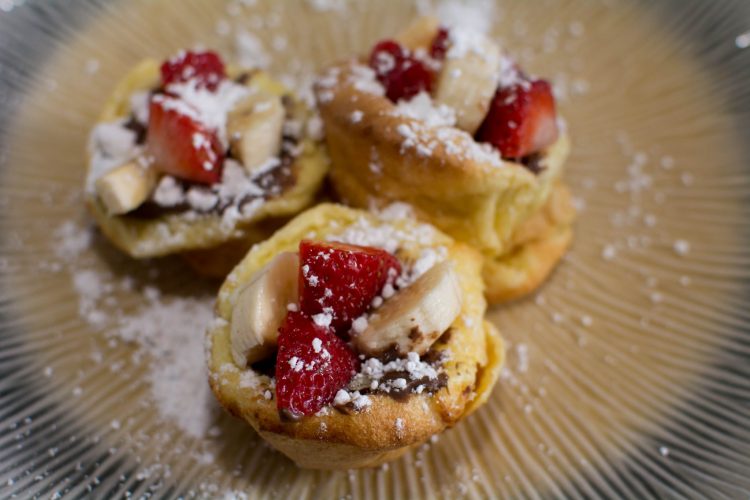 Ingredients
6 eggs
1 cup milk
1 cup flour
1/2 tsp. salt
1/2 cup melted butter
--Toppings--
Nutella
Sliced strawberries
Sliced bananas
Powdered sugar
Peanut butter
Syrup
Instructions
1
Preheat the oven to 400 degrees F.
2
Grab a medium size bowl, then using an electric hand mixer blend together the eggs, milk, flour, and salt. Make sure it's mixed well.
3
Pour a small amount of melted butter into a cupcake pan, then pour 1/3 cup of the mixture into each of the individual spaces.
5
Let the mini german pancakes cool for a few minutes, then remove from the tins and top with Nutella, strawberries, and bananas, or any other toppings you desire.
OurKindofWonderful