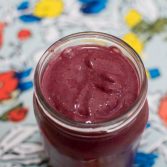 Blackberry Lime Smoothie
These smoothies are so, so good. You get the blackberry and banana flavor when you first take a drink, then comes the hint of lime. Seriously, so refreshing. You can add more or less lime depending on taste. You definitely want to give this a try – enjoy!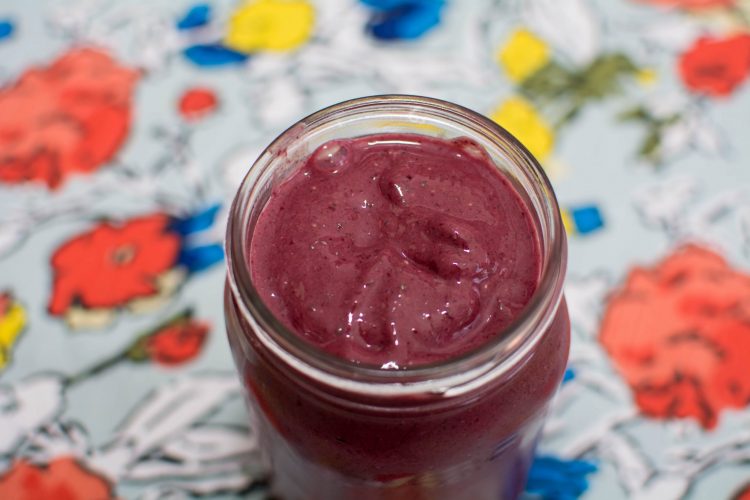 Ingredients
1 cup milk
6 oz french vanilla yogurt
1/2 - 1 tsp. lime zest, depending on taste
juice of 1 large lime
1 cup spinach
1 cup frozen blackberries
1 banana
2 Tbsp. chai seeds
ice cubes, to taste (between 10-15 I'd say)
Instructions
1
Add milk, yogurt, lime zest, lime juice, spinach, blackberries, chai seeds and banana to the blender. Place the lid on and blend until smooth, adding the ice as it blends.* Pour into glasses and serve immediately.
2
**we use frozen bananas and frozen spinach, so we actually don't need any ice. If you're using frozen like us you shouldn't need ice either.
OurKindofWonderful