Beer Bread
We found this recipe while making Gumbo for K, and now it's a necessity for him anytime Gumbo is on the menu. I've tried it too, and it's quite good! It'd go well with other soups too, if Gumbo isn't your thing. And, if you're worried about the beer, it bakes out, and it doesn't taste like beer.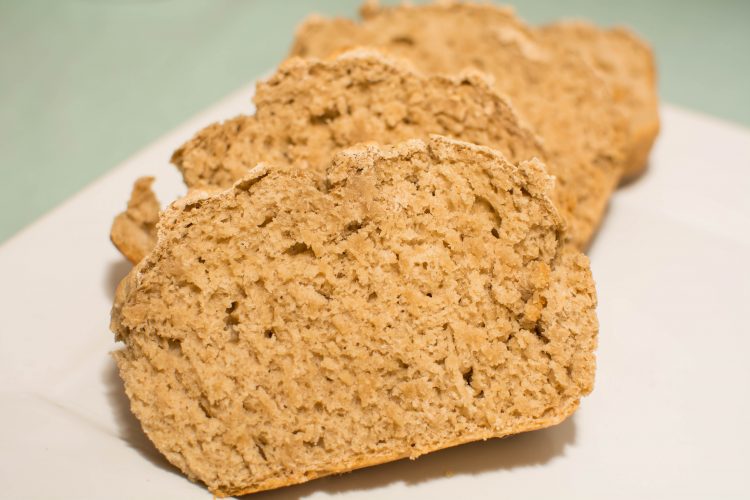 Ingredients
3 cups flour
4 1/2 tsp. baking powder
1/4 cup brown sugar, loosely packed
12 oz of your favorite beer (we just use Guinness)
1/2 tsp. salt
Instructions
1
Preheat the oven to 375 degrees F. Spray a 9×5 loaf pan with nonstick spray.
2
Add the flour, brown sugar, baking powder and a pinch of salt to a mixing bowl. Pour in the beer and stir with a mixing spoon until just combined. Pour the batter into the loaf pan. Bake for 45-55 minutes or until the top of the bread is lightly browned and the middle is set.
3
Allow to sit 15 minutes before serving.
4
By http://www.halfbakedharvest.com/mrs-mooneys-secret-gumbo/
OurKindofWonderful