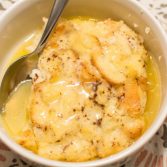 Bread Pudding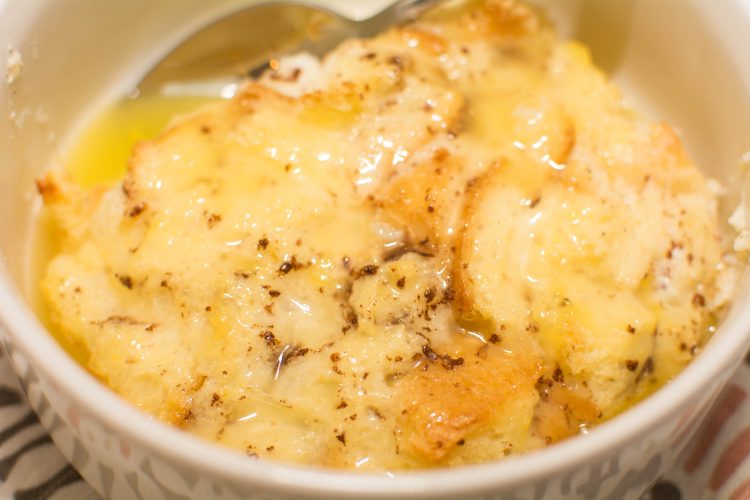 Bread pudding is hands down one of my favorite desserts ever. I actually don't remember how my parents got me to try it, because honestly, it doesn't sound good, and sounds like you'll just be eating gross mushy bread. Whatever did, I'm grateful because this dessert is AMAZING. I've even turned K into a fan :]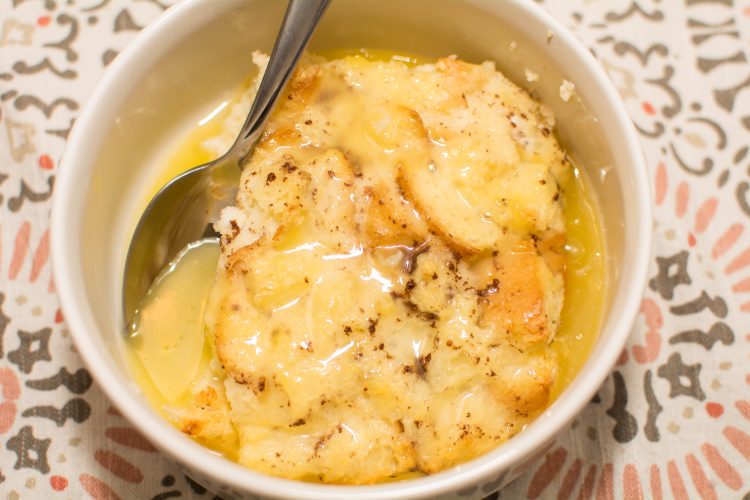 Ingredients
8 beaten eggs
4 cups milk
2/3 cup sugar
1 tsp. cinnamon
1 tsp. vanilla
6 cups (8-9 slices) dry bread cubes
--Sauce--
1 cup butter or margarine
2 cups sugar
4 beaten egg yolks
8 Tbsp. water
Instructions
1
Preheat oven to 325 degrees.
2
In a mixing bowl beat together the eggs, milk, sugar, cinnamon, and vanilla. Place dry bread cubes in a 9"x13" baking dish. Pour egg mixture all over.
3
Bake at 325 degrees for 60 minutes, or until a knife inserted near the center comes out clean. Cool slightly. Serve warm with butter sauce.
5
In a small saucepan melt the butter. Stir in the sugar, egg yolk, and water. Cook and stir constantly over medium-low heat for 6-10 minutes, or until sugar dissolves and mixture boils. Remove from heat. Serve warm over bread pudding.
OurKindofWonderful