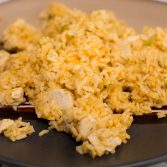 Buffalo Ranch Chicken & Rice
Buffalo Ranch Chicken & Rice is pretty much the easiest meal ever, no joke. We like to spice ours up with extra wing sauce, some green onions sometimes, and red pepper flakes – we are all about flavor over here.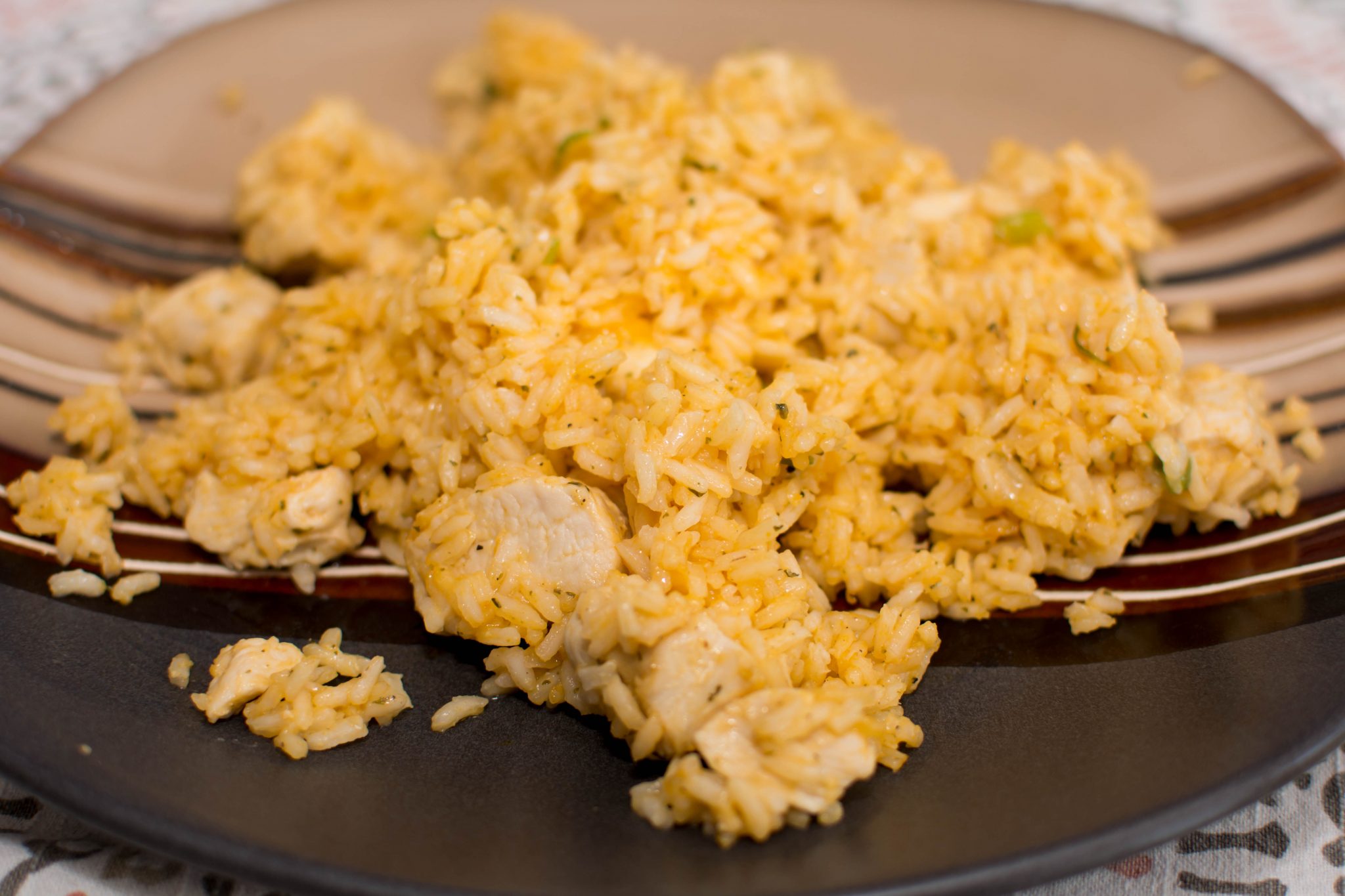 Ingredients
2 lbs. boneless, skinless chicken breasts
4 cups chicken broth
1/3+ cup Buffalo wing sauce
3 Tbsp. dry ranch dressing mix
2 cups white rice
1/2 cup shredded Mexican blend cheese
Instructions
1
Cut your uncooked chicken into bite sized pieces.
2
Grab a deep pan and spray with cooking spray. Heat the pan over medium-high heat, then add in the chicken and cook for a few minutes, to cook the outside of the chicken pieces.
3
Add in the broth, wing sauce (We like extra), and ranch mix. Bring it all to a boil. Add in the uncooked rice, then turn the heat down and simmer. Cover and cook for 20 minutes.
4
Remove the lid, then stir. The rice should be cooked and most of the liquid should be absorbed by this point, if not cook longer.
5
Stir in the cheese, let it melt, then enjoy.
OurKindofWonderful