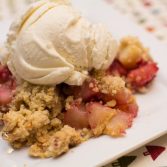 Cranberry and Pear Crumble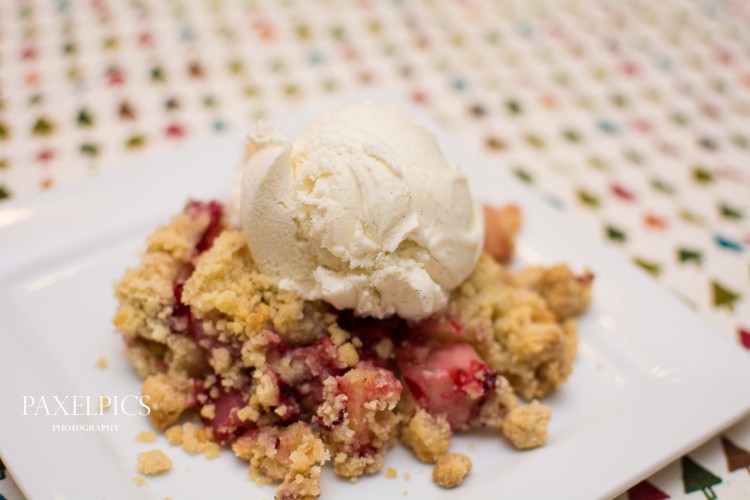 For Thanksgiving we were assigned a dessert, an as cranberries are a Thanksgiving food I decided I'd try to cook with them, as I never had before. Granted, I didn't really do much, just threw em in this after chopping them in my Ninja chopper, but I still felt good having crossed cranberries off my list of things I have never baked with, and to top it off, this dessert was a hit! Go to the store and grab those discounted cranberries and make this fabulous dessert for tonight.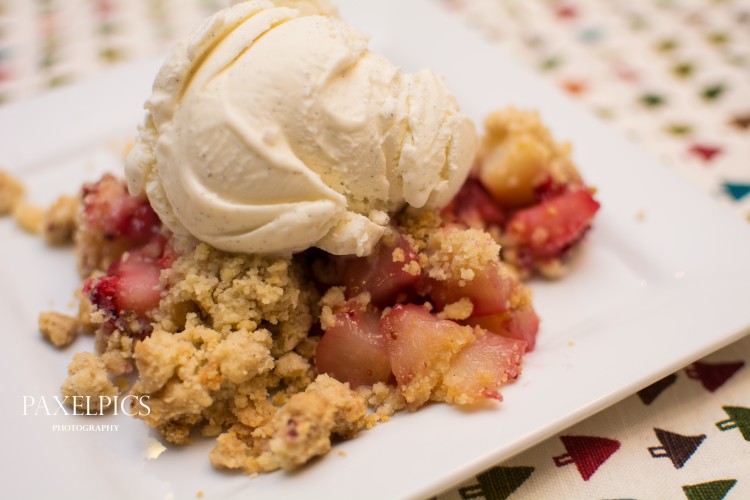 Ingredients
--For The Topping--
1 1/2 cups all-purpose flour
1/2 cup sugar
1/2 tsp. ground cinnamon
1/4 tsp. salt
1/2 cup softened butter, cut into cubes
--For The Filling--
2/3 cup suger
pinch of salt
1/4 cup cornstarch
6 firm but ripe pears, peeled, halved, cored and diced, about 6 cups. Can used canned if desired
1 cup fresh or unthawed frozen cranberries, coarsely chopped
vanilla ice cream or whipped cream for serving
Instructions
1
Place an oven rack in the lower third of the oven and preheat it to 350 degrees. Grease a 12 inch oval baking dish, or something of similar size.
2
To make the topping, in a bowl mix together the flour, sugar, cinnamon, and salt. Using a pastry blender or 2 knives, cut the butter into the flour mixture until it is crumbly. Cover and refrigerate while you prepare the filling.
3
To make the filling, in a small bowl stir together the sugar, salt, and cornstarch. In another large bowl, combine the pears and the cranberries. Sprinkle with the sugar mixture and toss to distribute evenly. Spoon the fruit mixture into the prepared baking dish. Sprinkle the topping evenly over the fruit.
4
Bake the crumble until the topping is crisp and golden brown and the fruit filling begins to bubble around the edges, 40-50 minutes. Serve warm with a scoop of ice cream or whipped cream.
OurKindofWonderful