Buttermilk Cake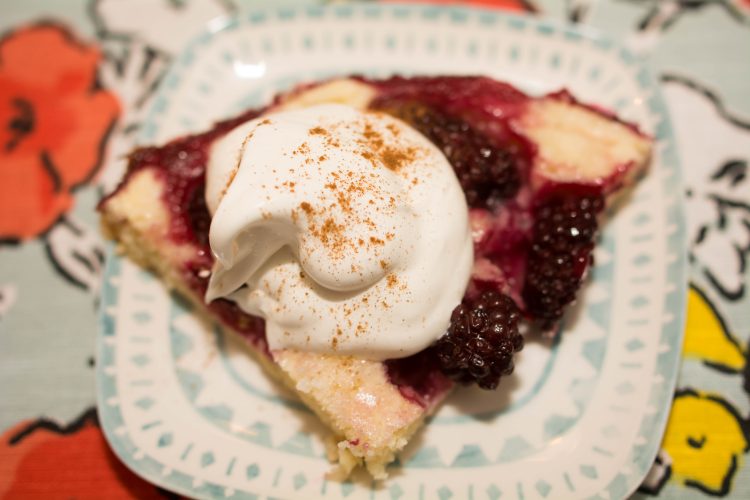 My sister sent me this recipe a couple years ago, and we loved it! Then, of course, we promptly forgot about it. I made it again last weekend, forgetting the baking powder and soda, and wondered why I'd love it so much before. I remade it again, the right way, the next day, and yup, we still love it, haha. You can use fresh or frozen berries, but frozen will bleed out more when cooking.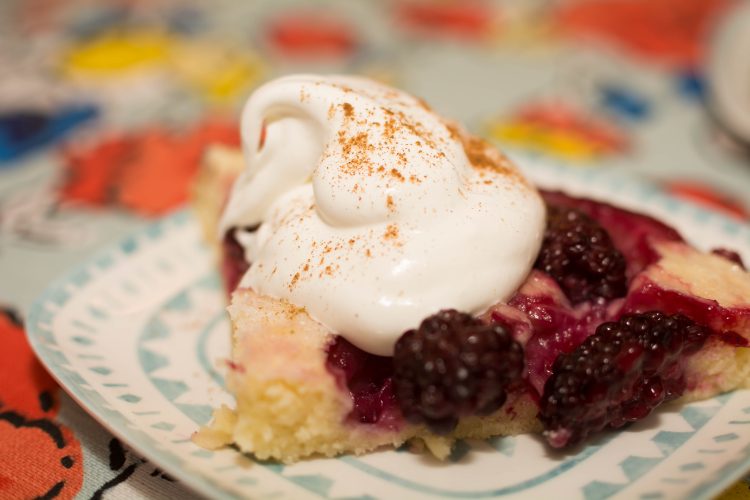 Ingredients
1 c. flour
1/2 tsp. baking powder
1/2 tsp. baking soda
1/2 stick unsalted butter, melted
2/3 c. + 1 1/2 Tbsp. sugar, divided
1/2 tsp. vanilla
1/2 tsp. lemon juice
1 egg
1/2 c. buttermilk
1 c. fresh or frozen berries
whipped topping, if desired
Instructions
1
Preheat the oven to 400 degrees. Spray a 9 inch round cake pan.
2
In a large bowl beat butter, 2/3 c. sugar until pale and fluffy. Then beat in the vanilla and lemon juice. Add egg, baking powder, and baking soda then on low mix in flower in 3 batches, alternating with buttermilk, beginning and ending with flour, mixing JUST until combined.
3
Spoon batter into cake pans. Scatter berries over top, then sprinkle with remaining 1 1/2 Tbsp. sugar. Bake until cake is golden, 25-30 minutes. Cool in pan for 10 minutes, then cool on wrack.
4
Serve with whipped cream on top, if desired.
OurKindofWonderful