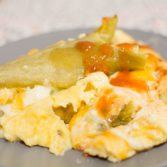 Chile Relleno Breakfast Casserole
K loves weird dishes, like this, and I love Cracklin Oat Bran cereal, so it's kind of a match made in heaven. He gets a whole casserole to himself, and I get a whole box of my favorite cereal to myself :].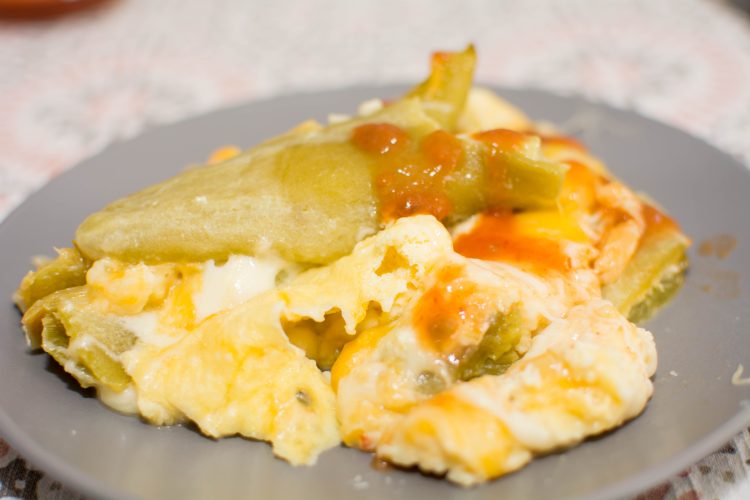 Ingredients
2 (14.5 oz) cans whole milk green chiles
1 lb. Monterey Jack cheese, shredded
1 lb. Colby cheese, shredded
5 eggs
1/4 cup flour
1 1/4 cup milk
1 tsp. powdered dry mustard
Instructions
1
Preheat oven to 350 degrees. Spray a 9x13 baking dish with nonstick spray.
2
Drain each can of chiles. Once drained stuff each chili with fingerfulls of monetary jack cheese, and arrange in the bottom of the sprayed baking dish.
3
Sprinkle 1 1/2 cups of shredded colby jack cheese over the chiles.
4
Grab a bowl, which together the eggs, flour, milk, salt, and powdered mustard, then pour the mixture over the chiles.
5
Bake uncovered for 40 minutes. After 40 minutes add the remaining cheese to the top of the casserole, then put the casserole back in the oven for another 5 minutes, or until cheese is melted. Let sit for 5 minutes before serving.
OurKindofWonderful