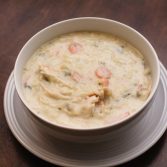 Creamy Wild Rice and Chicken Soup
I kid you not, the recipe is one of the best soup recipes I've ever made. It's been a huge hit with K (the husband) and I, family, and friends, and is one that we always keep ingredients for on hand. This is perfect for those cold days, sick days, or really almost any day. We like to pair it with a batch of homemade rolls, and it's pretty much heaven.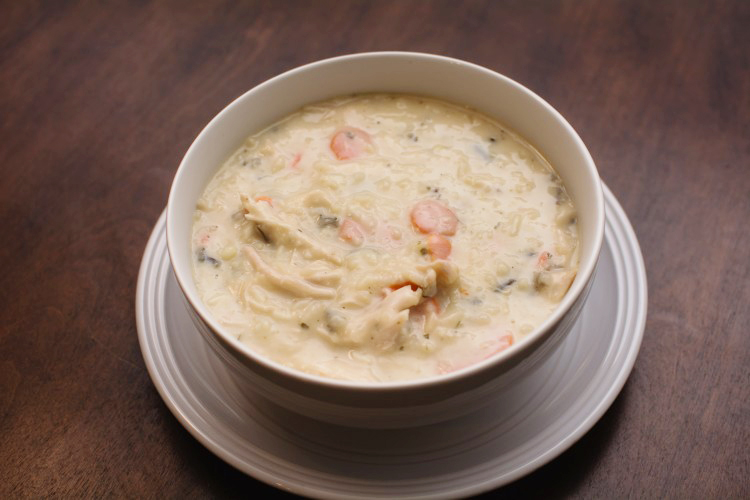 Ingredients
4 cups chicken broth
2 cups water
1 cup grated carrots
1 1/2 lb. boneless, skinless chicken breasts
1 pkg. Rice-a-Roni Long-Grain & Wild Rice
1 pkg. Rice-a-Roni Chicken Rice
1/2 tsp. salt
1/2 tsp. pepper
3/4 cup all-purpose flour
1/2 cup butter
2 cups milk
Instructions
1
Combine broth, water, carrots, chicken, and Rice-a-Roni (with seasoning packets) in a large slow cooker.
2
Cover and cook on low for 4-6 hours.
3
Remove chicken from slow-cooker and shred the chicken using two forks. Return the chicken to the slow-cooker.
4
In a small bowl, combine the salt, pepper, and flour. In a medium saucepan, melt butter over medium heat. Stir in flour mixture, 1 Tbsp. at a time, to form a roux. Whisk in milk, a little at a time, until it's completely mixed in and smooth.
5
Stir roux mixture into slow-cooker; cook on low for an additional 15 minutes, and enjoy!
OurKindofWonderful