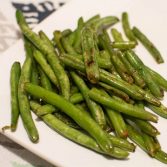 Skillet Green Beans
These are THE BEST green beans I've ever had. I did accidentally breathe in some red peppers, so this recipe turned out a bit painful to make, but so worth it. These beans have a kick, and are seriously just amazing with pretty much any meal.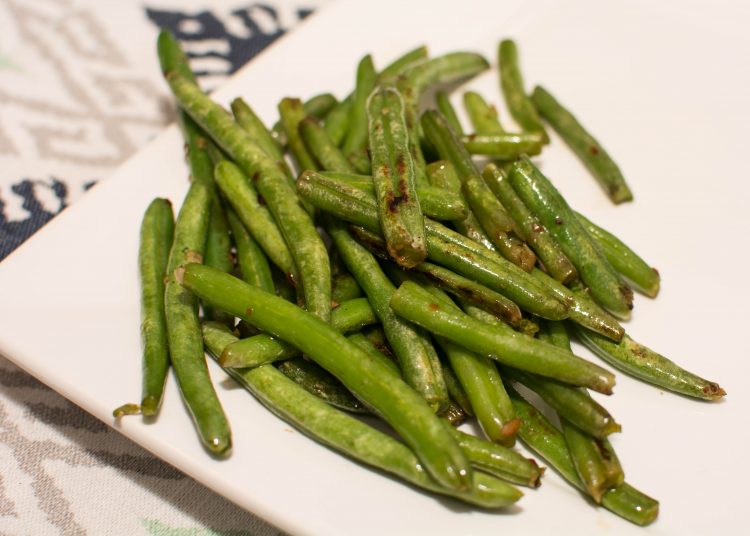 Ingredients
2 Tablespoons extra virgin olive oil
½ teaspoon red pepper flake, or to taste
1.5 pounds green beans, trimmed
2 cloves garlic, minced
½ teaspoon coarse kosher salt
2 Tablespoons water
Instructions
1
Heat oil in a large skillet over medium-high heat. Add red pepper flake and stir to combine. Add green beans and cook, stirring often until the beans are blistering and browning in areas, 5 to 7 minutes. (longer if using frozen beans, like we did)
2
Add garlic and salt and cook, stirring constantly until the garlic is fragrant and browning, about 30 seconds. Add water and immediately cover. (if using frozen beans there is no need to add water and cover) Cook covered until the beans are bright green and crisp tender, 1 to 2 minutes. Serve immediately.
OurKindofWonderful