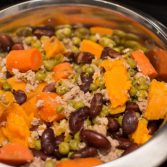 Crockpot Dog Food
We are those dog owners that make our dogs a special meal for holidays. So, on Christmas and Thanksgiving, and their birthdays, we bust out some crockpot dog food, and they are in heaven. I love how easy this recipe is, and how tasty they find it. We use turkey burger as Padfoot has some poor reactions to chicken, but you could use chicken or any other boneless meat.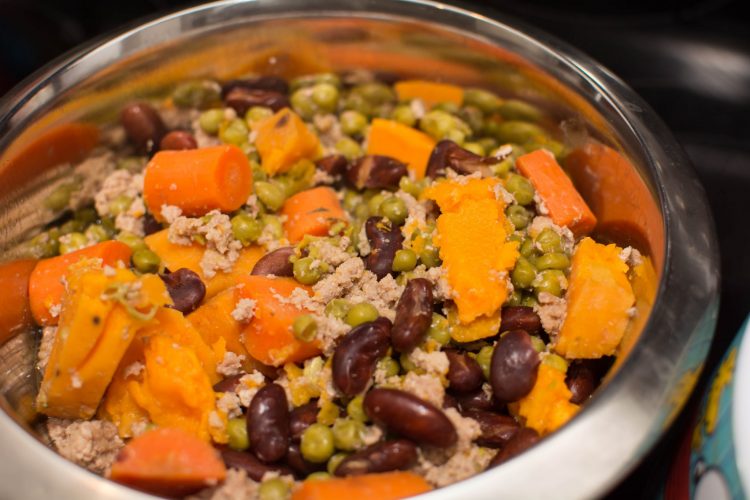 Ingredients
2.5 - 3 lbs. turkey burger (or any meat of your choice)
2 sweet potatoes, cubed
3-4 carrots, sliced
2-3 cups frozen green beans
2-3 cups frozen peas
2 apples, cored and cut into cubes
1 can of kidney beans, drained and rinsed
Instructions
1
Place meat in the crockpot and if using meat other than turkey burger add water just so it covers the meat. If using turkey burger just add 1 cup water. Then, add potato, carrots, kidney beans, green beans, and apples.
2
Cook on low for 8-9 hours, or high for 3-4 hours. When it is about finished, add the frozen peas and cook for another 30 minutes.
3
When cooled feed to your dogs. You can store daily servings in the fridge, for up to 3 days, or freeze for more.
OurKindofWonderful