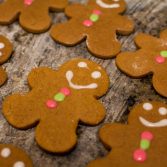 Gingerbread Cookies
Our traditional Christmas neighbor treats are these cookies, and this year we added White Chocolate Peppermint Dipped Sugar Cookies to the mix, which were a huge hit, as were the gingerbread cookies.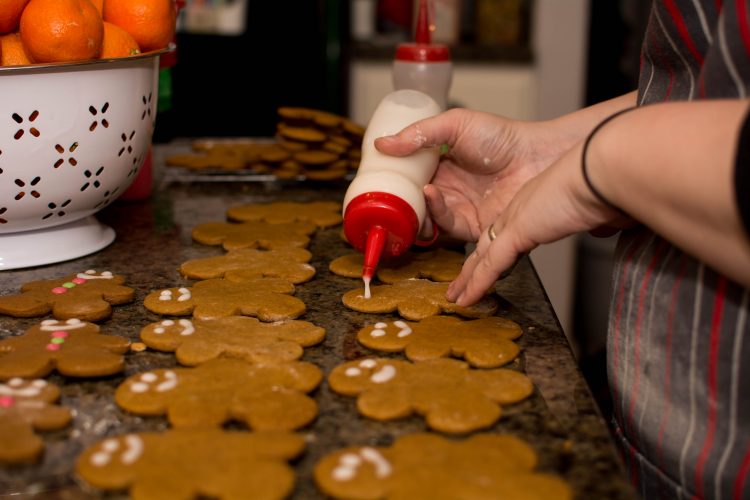 I was always a bit intimidated by gingerbread cookies, but trust me, these are so simple, and tasty (I know, kinda surprising)! We also gave some unfrosted to a friend for her kids to decorate, and they had a blast! That's definitely something I plan to do with A as she gets older.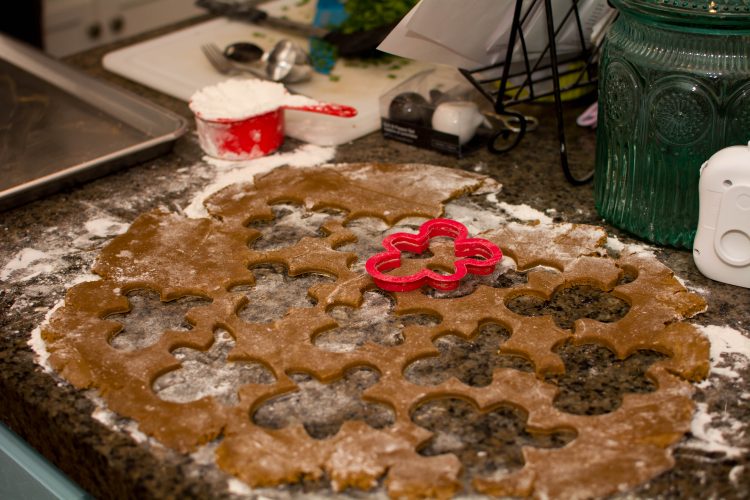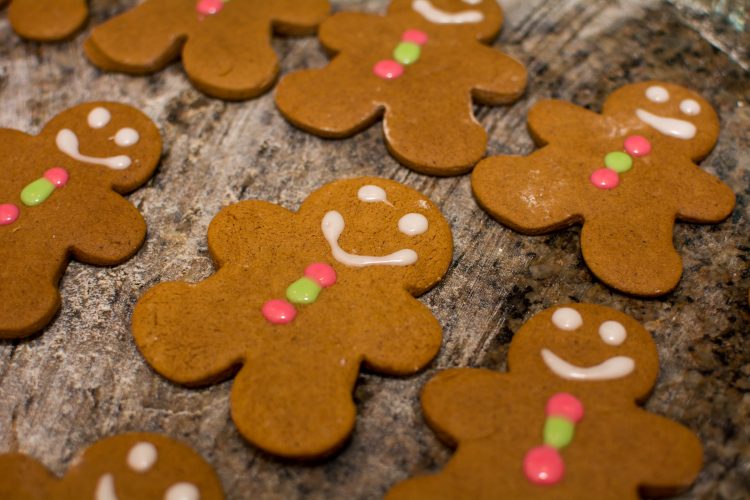 Ingredients
10 Tablespoons unsalted butter, softened to room temperature
3/4 cup packed light or dark brown sugar
2/3 cup un-sulphured molasses (I use Grandma's Molasses brand)
1 large egg, at room temperature
1 teaspoon pure vanilla extract
3 and 1/2 cups all-purpose flour (spoon & leveled)
1 teaspoon baking soda
1/2 teaspoon salt
1 Tablespoon ground ginger
1 Tablespoon ground cinnamon
1/2 teaspoon allspice
1/2 teaspoon ground cloves
--Royal Icing--
1 1/2 cups confectioners' sugar
1/2 teaspoon vanilla extract
1 teaspoon light corn syrup
2 - 2 1/2 Tablespoons room temperature water
Instructions
1
In a large bowl using a hand-held mixer or stand mixer fitted with a paddle attachment, beat the butter for 1 minute on medium speed until completely smooth and creamy. Add the brown sugar and molasses and beat on medium high speed until combined and creamy-looking. Scrape down the sides and bottom of the bowl as needed.
2
Next, beat in egg and vanilla on high speed for 2 full minutes. Scrape down the sides and bottom of the bowl as needed. The butter may separate; that's totally fine.
3
In a separate bowl, whisk the flour, baking soda, salt, ginger, cinnamon, allspice, and cloves together until combined. On low speed, slowly mix into the wet ingredients until combined. The cookie dough will be quite thick and slightly sticky.
4
Divide dough in half and place each onto a large piece of plastic wrap. Wrap each up tightly and pat down to create a disc shape. Chill discs for at least 3 hours and up to 3 days. Chilling is a must for this cookie dough.
5
Preheat oven to 350°F. Spray 2-3 baking sheets with non-stick spray. Set aside.
6
Remove 1 disc of chilled cookie dough from the refrigerator. Generously flour a work surface, as well as your hands and the rolling pin. Continually flour the work surface as needed- this dough can be sticky. Roll out disc until 1/4-inch thick. Cut into shapes. Place shapes 1 inch apart on prepared baking sheets. Re-roll dough scraps until all the dough is shaped. Repeat with remaining disc of dough.
7
Bake cookies for about 9-10 minutes. If your cookie cutters are smaller than 4 inches, bake for about 8 minutes. If your cookie cutters are larger than 4 inches, bake for about 11 minutes.
8
Allow cookies to cool for 5 minutes on the cookie sheet. Transfer to cooling rack to cool completely. Once completely cool, decorate as desired.
9
To make the icing, combine all ingredients, if it's still too liquid-y add more powdered sugar, 1Tbsp. at a time. Decorate.
10
Recipe by: http://sallysbakingaddiction.com/2015/12/01/my-favorite-gingerbread-men-recipe/
OurKindofWonderful